IPL 3: Players waiting to be unleashed
The cash-rich Indian Premier League is in its third season with a few fresh faces.<br><br><b>CricketNDTV.com</b> takes a quick look at those players who are about to be unleashed in the IPL 3.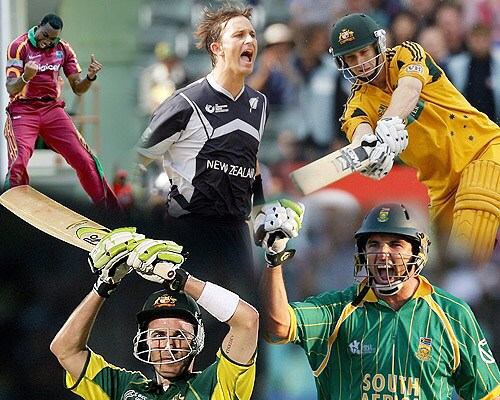 The cash-rich Indian Premier League is in its third season with a few fresh faces. In the third auction, in total 14 players were taken by the eight teams. Out of them India's Mohammad Kaif and South Africa's Yusuf Abdullah were re-auctioned, both taken by Kings XI Punjab.<br><br>Punjab player Harmeet Singh, who had played for the defending champions Deccan Chargers in the last season, has been bought again by his team for this season.<br><br><b>CricketNDTV.com</b> takes a quick look at the remaining players who are about to be unleashed in the IPL 3.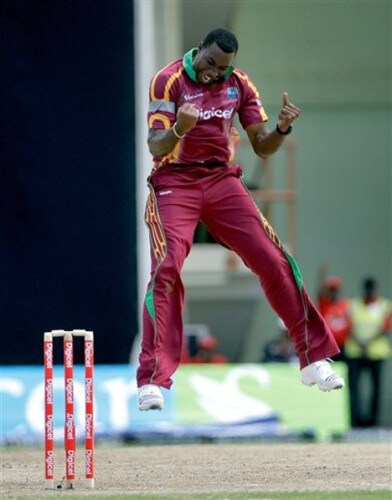 West Indies all-rounder Kieron Pollard caught everyone's imagination when Mumbai Indians got him for a whopping $750,000 for the third season. Many questioned what was so special about him.<br><br>Well, if you had followed the Champions League T20 last year, you would have known the answer. His blistering knock of 18-ball 54 against New South Wales had enthralled the Indian audience.<br><br>His antics in the Champions League T20 got him a contract with South Australia for the T20 Big Bash.<br><br>Pollard has so far played 13 T20 Internationals picking 8 wickets and scoring 104 runs. Though his performance has so far not done any poetic justice to his potential, but just to back his IPL bucks figure with his cricketing numbers, in the Champions League he played 6 matches, scored 146 runs at the strike rate of 197.29 and picked 4 wickets.<br><br>Lets watch out if he can justify the price Mumbai Indians paid for him.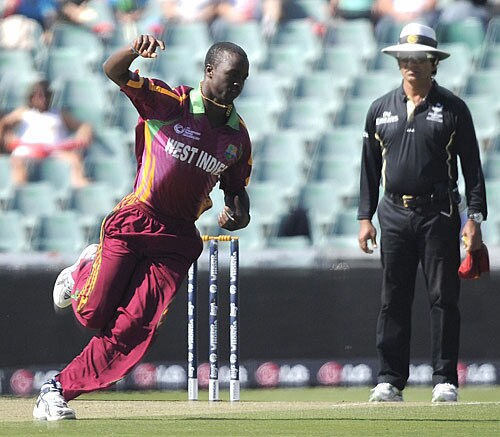 Another Caribbean fast bowler who has the ability to rattle best of the batsmen with his pace and yet get away with his charm.<br><br>In 2008, Roach made his way into the Test side with an experience of just four first-class matches. Though he wasn't named in the final XI, his international debut wasn't too far. Since then he has played 5 Tests picking 20 wickets. In ODIs he has taken 19 wickets from 10 matches.<br><br>His T20 show isn't too appealing, yet he managed to fetch $ 720,000 from Deccan Chargers for the third season of the IPL.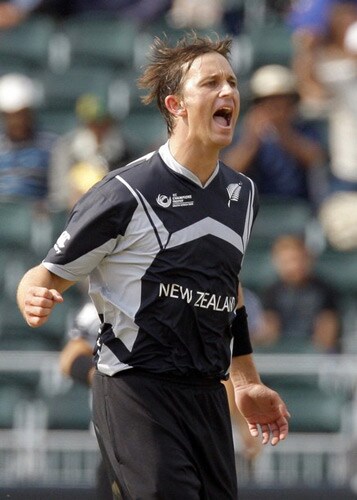 He's quick, he's accurate and he's the real Bond. Even after being plagued by a string of injuries throughout his career, Bond remains one of the most sought after fast bowlers of the world. His Test retirement did not deter the bidders in the IPL auction 3.<br><br>His bidding went for a tie-breaker and he finally became a Knight Rider for a sum of $ 750,000.<br><br>During his hay days, Bond picked 87 wickets from 18 Tests while in the ODIs, he took 140 wickets in 78 matches. In the shortest format, Bond has 20 victims in 15 encounters.<br><br>So if fit, this Knight Rider will surely be a nightmare for every batsman.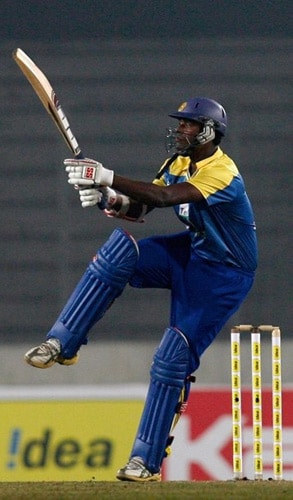 Called up as a replacement for Angelo Mathews for the India tour, this Sri Lankan all-rounder gave a glimpse of his calibre during the Kolkata ODI. Though Sri Lankans lost the match, Perera had given Indians some run for their money.<br><br>He again played a match-winning quick knock of 36 runs to guide his side to victory over India during the second ODI of the Bangladesh tri-series. Soon after, he was grabbed by the Chennai Super Kings for $50,000. We will have to wait and see if he can live up to the promises in the IPL.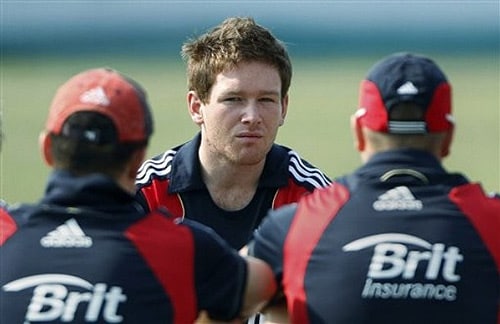 Royal Challengers Bangalore-owner Vijay Mallya called him "the bargain of the season" soon after the flamboyant business tycoon bought the Ireland-born cricketer for $220,000.<br><br>Eoin Morgan has been on a dream ride for sometime now. Having played some match-winning knocks, Morgan rose to fame and stature in quick time. His aggressive and fearless batting style makes him apt for the short version and his statistics reflect it. Having played 40 ODIs, Morgan has a decent average of 39.06 while in 5 T20s he has an impressive average of 59.00 and a strike rate of 151.28.<br><br>Rewarded with a central contract by the ECB for his match-winning performances, Morgan will hope to carry his golden form to India.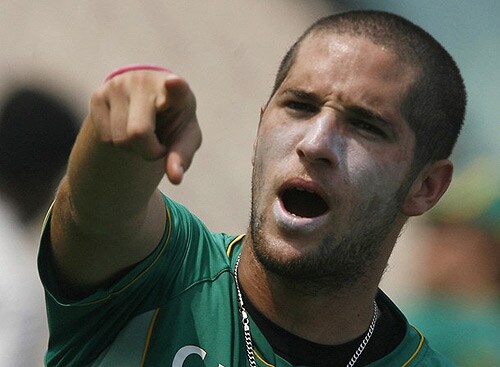 Losing out on Glenn McGrath, Delhi Daredevils have boosted their pace department with Wayne Parnell. His batting abilities makes him an asset for the Delhi team.<br><br>After taking U-19 World Cup by storm in 2008, Parnell was quickly picked for the national side and made his debut against Australia. He's also the youngest South African player to be handed the national contract.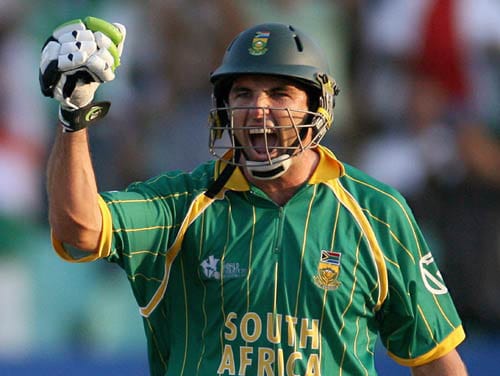 Once a regular member of the South African team, Kemp went into oblivion after he was dropped from the side after the T20 World Cup in 2007. He played county cricket for Kent before joining the rebel league called Indian Cricket League.<br><br>After he parted ways with the ICL, he was snapped up by the MS Dhoni-led Chennai Super Kings for $ 100,000.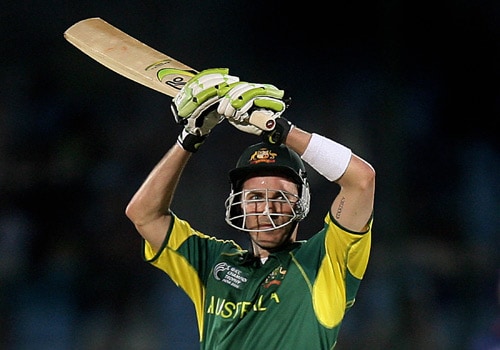 Damien Martyn, the former Australian player, had a prolific international career. Aggressive as well as elegant, Martyn played 67 Tests and 208 ODIs and scored 4406 and 5346 runs respectively before he hung his boots in 2006.<br><br>He too had joined the rebel league in 2008. However, in 2010 he became a part of Rajasthan Royals for $100,000.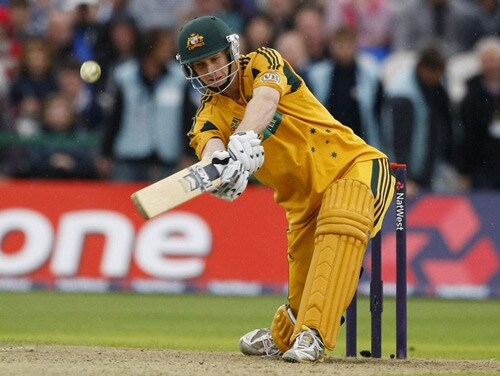 An interesting T20 player from Australia, Adam Voges was bought for $50,000 by the Rajasthan Royals.<br><br>A big name in the Australian domestic circuit, Voges has also played 11 ODIs and 4 Twenty20 Internationals for the national side. Though, he has not been able to carry his domestic form to the international stage, he remains one of the brightest prospects.
Ashok Menaria and Harshal Patel are ready to rub their shoulders and share the dressing rooms with the cricketing giants.<br><br>U-19 captain Menaria has been taken by Vijay Mallya-owned Royal Challengers, while Patel was snapped up by Mumbai Indians.