Action from Asia Cup — India vs Pakistan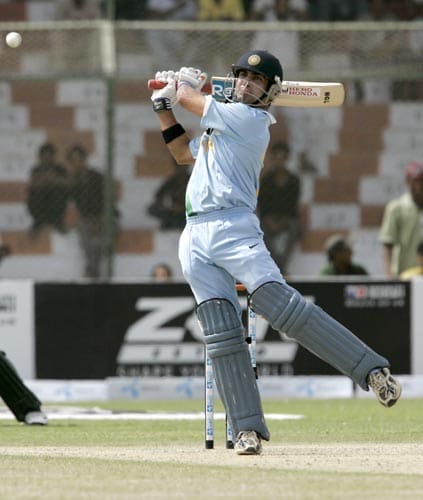 Gautam Gambhir plays a pull against Pakistan at Karachi's National Stadium.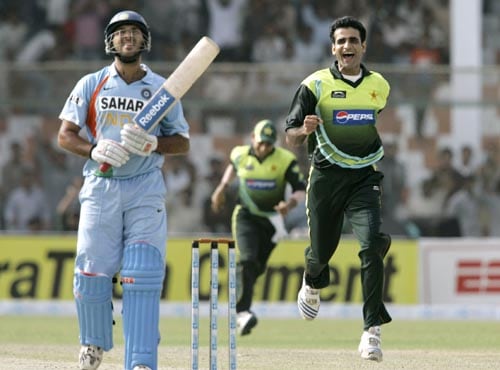 Yuvraj Singh walks back after being dismissed against Pakistan.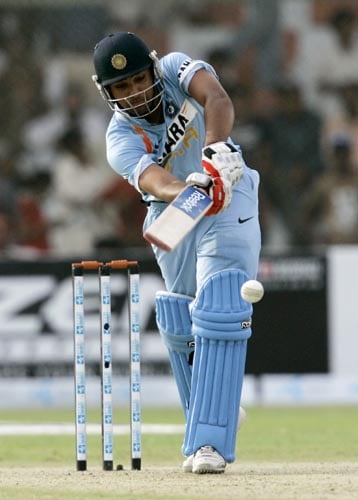 Rohit Sharma plays a shot off his legs against Pakistan.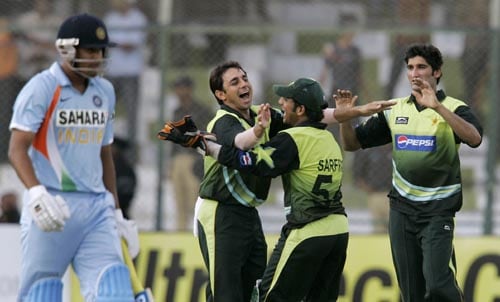 Pakistan celebrate the dismissal of Rohit Sharma in their Asia Cup game.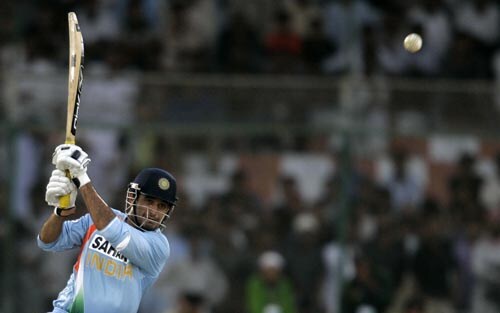 India's Irfan Pathan hits a boundary against Pakistan during their super four round match for the Asia Cup Cricket Championship at National Stadium in Karachi.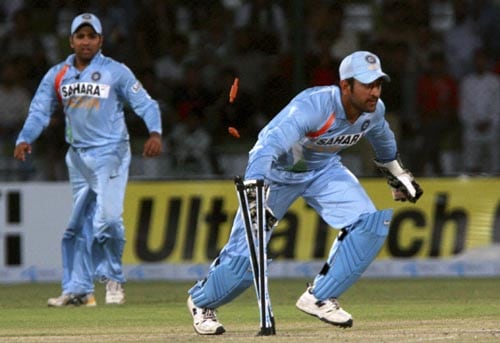 India captain MS Dhoni runs out Salman Butt to give India their first wicket.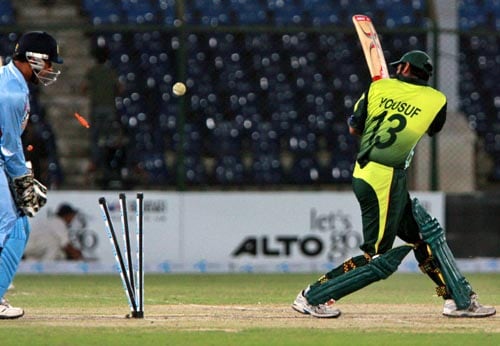 Pakistan batsman Mohammad Yousuf is bowled around his legs by Piyush Chawla.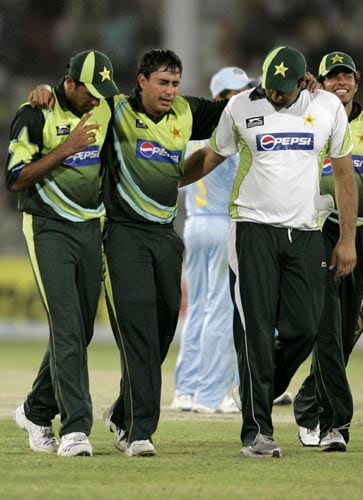 Pakistan opener Nasir Jamshed is helped off the pitch after he retired hurt due to exhaustion.
Younis Khan prepares to do push-ups on the pitch to celebrate his hundred against India.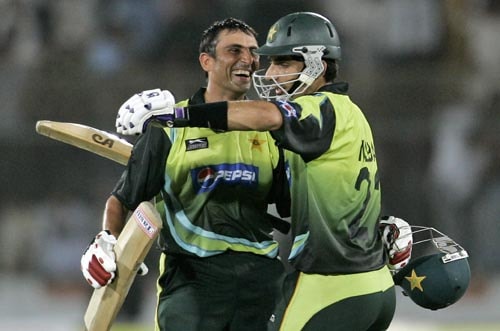 Pakistan captain Misbah-ul Haq hugs Younis Khan after their eight wicket win over India.