<b>CricketNDTV.com</b> brings to you the top eight achievements, which can easily be termed as the 'Eight Wonders of Cricket'.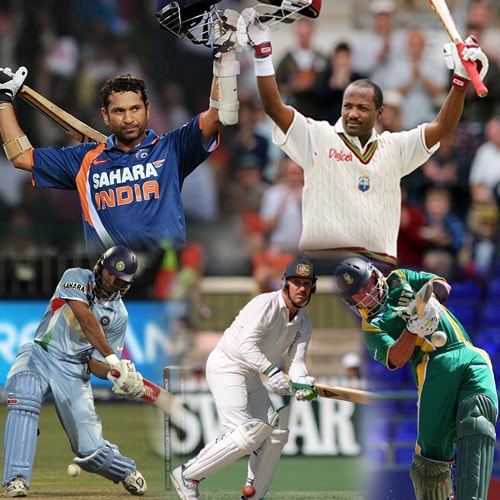 Going by the history, cricket originated some four centuries ago. And since then hundreds of records have been made, broken and rewritten. And though the game kept evolving, there were always certain milestones which seemed almost impossible to achieve.<br><br>But as time passed by, those unachievables were made to look easy accomplishments by the sheer display of brilliance.<br><br><b>CricketNDTV.com</b> brings to you the top eight achievements, which can easily be termed as the 'Eight Wonders of Cricket'.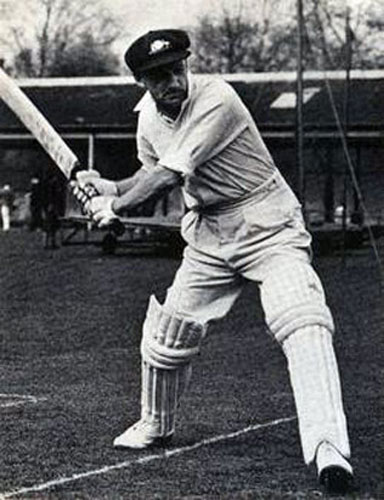 Sir Donald Bradman is said to be the greatest batsman of all times. When he came out to bat, it seemed he was a possessed man and his piece of willow had some magical power. He scored runs at a brisk pace. His presence enthralled the cricket fans and frightened the opposition. Don looked invincible and his records only reinforce that image.<br><br>He played just 52 Tests in his career span of 20 years, but his average spoke for his brilliance. In 80 innings, he scored 6996 runs at an unbelievable average of 99.94.<br><br>He could have achieved the perfect three-digit figure, as he needed just four runs in his last Test innings in 1948. But as the fate would have it, he was out off the second ball without opening his account at The Oval.
In February 2010, one of the most awaited records was made. And what made it even more special was the Achiever himself. The Man who reminded Bradman of his playing days, sits on the pinnacle of records. Sachin Ramesh Tendulkar - the highest run scorer in both Tests and ODIs with maximum number of centuries in both formats, created history after he scored the first ever double century in One-Day Internationals.<br><br>He had once come closer to it but missed it by 14 runs. Saeed Anwar and Charles Coventry missed it by a whisker as both these players had scored 194 runs each. But it had to come from the Master. So was the destiny!<br><br>Playing the second ODI against South Africa in Gwalior earlier this year, Sachin batted throughout the 50 overs to score unbeaten 200 runs. It was a magnificent knock, not just because of the feat achieved, but also because of the manner in which it was played. Initially he just took singles, hit offered boundaries. It was placement, technique and timing. And once he had a cramp after crossing the 150-run mark, he simply started hitting from the crease, making up more than for the missed singles.<br><br>Indian skipper MS Dhoni, perhaps for the first time in his career, was jeered by the Indian fans for hitting big sixes, as his shots just delayed Sachin's feat and left him with fewer balls to achieve it. It was just the perfect climax for the happy ending. Playing third delivery of the last over, Sachin took a quick single to complete 200 runs and as they say rest is history.<br><br><a href='http://cricket.ndtv.com/gallerydetails.aspx?id=850&category=SPORTS'>Sachin creates history</a>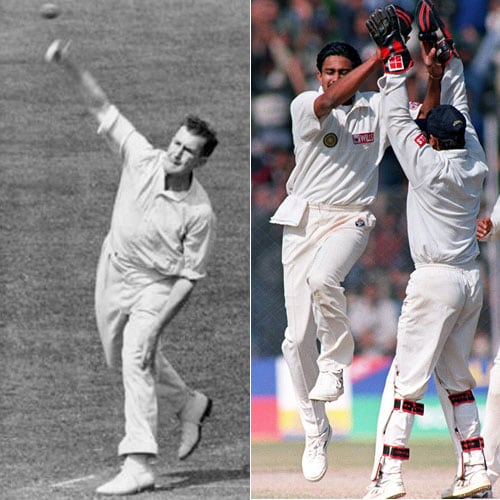 English off-spinner Jim Laker created history in 1956 at the Old Trafford after he dismissed all ten Australian batsmen during the fourth Ashes Test. After picking nine wickets in the first innings, he came back to bundle out the Aussies single-handedly in the second innings. In total he took nineteen wickets in that match.<br><br>43 years later, another spinner achieved the 'Perfect 10'. India's legendary leg-spinner Anil Kumble repeated Laker's feat in 1999 against Pakistan. He too wrapped up the Pakistani batting in the second innings.<br><br>Former India player Sadagopan Ramesh had an interesting anecdote. Kumble had taken nine wickets. Ramesh tried taking a catch off some other bowler. After he missed the catch, Javagal Srinath shouted at him for not missing it but for making an attempt. Srinath knew it was Jumbo's day and he was not disappointed.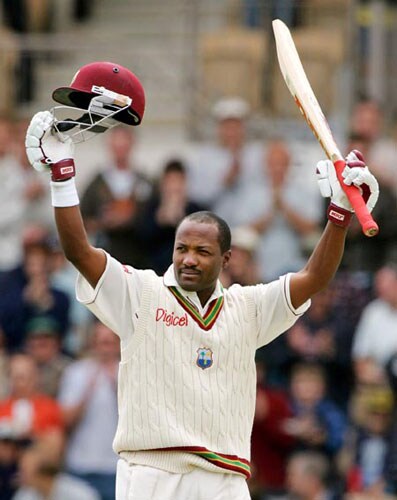 West Indies great Brian Lara had this knack of playing big knocks. During his career he slammed 34 centuries and most of them are real big hundreds. 19 times he crossed the 150-run mark. He made history in 1994 when he slammed 375 runs against England at St John's, the highest individual Test score.<br><br>The record stayed with him for long till Australia's Matthew Hayden scored 380 runs in 2003 at Perth to break it.<br><br>A year later, Brian Lara made another attempt. Interestingly the venue and the opposition were no different from 1993. In 2004, Lara scored unbeaten 400 runs in a tame draw against England at St John's. While he achieved his lost record, he had to face criticism from a section as many thought he played the knock for his personal achievement and not for the team.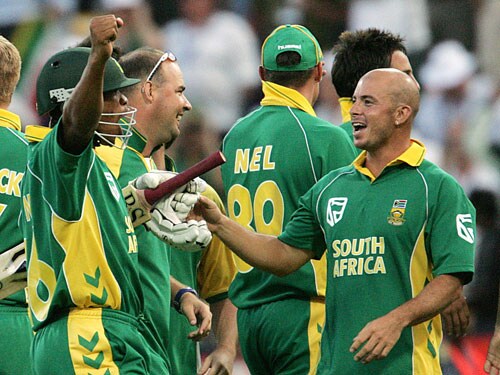 If not century, it has to be the match of the decade. It seemed as if extra-terrestrials were playing cricket for what happened at the Wanderers in March 2006, left the world awestruck, breathless and asking for more.<br><br>For the first time ever in the history of ODIs, a score of 400-plus was made. Ricky Ponting made 164, Mike Hussey 81, Simon Katich 79 and Adam Gilchrist 55 in Australia's 434 runs.<br><br>And while fans across thought it was a total that only the mighty Aussies could score, the Proteas had other ideas. Skipper Graeme Smith laid the foundation with a knock of 90 and from Herschelle Gibbs took it over. He slammed 175 runs. But it still was a tall task. Mark Boucher and Andrew Hall took it to the death. Hall got out off the third delivery of the last over. Next delivery was played by ninth batsman Makhaya Ntini who stole a single to level the scores. Boucher hit a boundary off the fifth ball to take his side to a thrilling 1-wicket win with a ball to spare.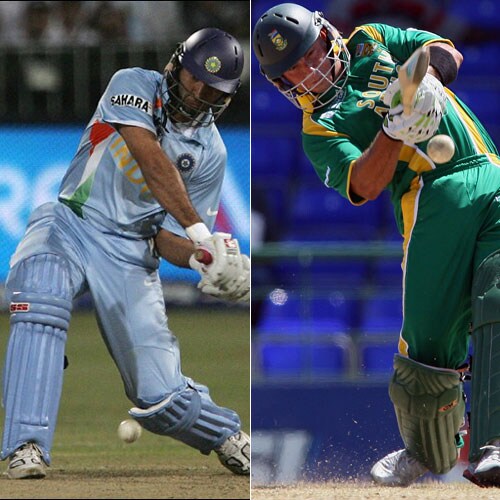 Sir Garfield Sobers did it in 1968 and Ravi Shastri did it 1985. But no cricketer could ever do it on the international stage till 2007. And it happened twice that year, though in two different formats.<br><br>Playing against Netherlands in the 2007 World Cup in the Caribbean, South Africa's Herschelle Gibbs made history by hitting six sixes in an over. And the bowler at the receiving end was DLS van Bunge.<br><br>Few months later, it happened again and this time it was India's Yuvraj Singh. During the inaugural T20 World Cup, India were up against England. Andrew Flintoff, not learning from his past mistakes, tried getting under Yuvraj's skin. Perhaps he didn't know, it's never a good idea to rub a 'Punjabi' the wrong way. But it was poor Stuart Broad who had to face his wrath.<br><br>Yuvraj slammed six sixes. With this he also avenged the bashing Dmitri Mascarenhas gave him as he had hit Yuvraj for 5 sixes a few months back. Yuvraj's fiery knock had England out of the tournament.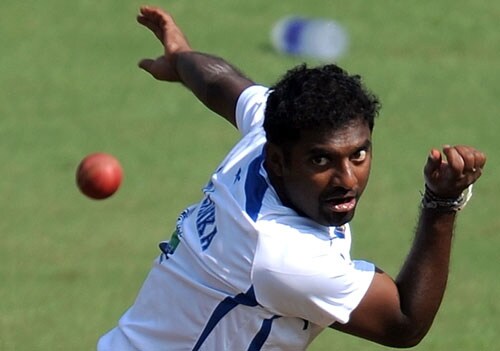 Who's better - Shane Warne or Muttiah Muralitharan? It's a debate that can never have a decisive answer. Both these spinners have over 1000 international wickets to their names. While Warne ended his Test career with 708 wickets, Murali looks set to take more than 800 Test wickets.<br><br>Though Warne got his wickets in lesser number of matches, Muralitharan has surpassed his record. Also Murali has taken over 500 wickets in both Tests and ODIs, unlike Warne.<br><br>Murali's critics have time and again questioned his bowling style, but his list of admirers is far too long.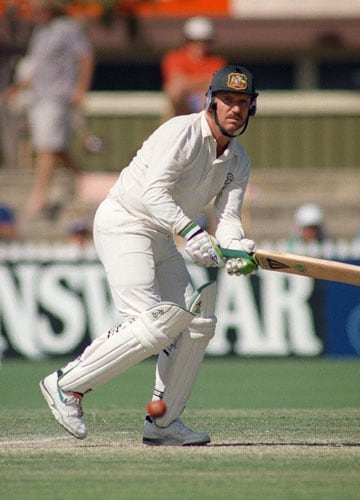 Australian great Allan Border is mostly remembered for his all-round contributions to many memorable wins, for his batting prowess and of course for scoring 10,000 runs.<br><br>But he hasn't made to our list for either of the above mentioned reasons. In fact he's here for playing most number of Test matches on a trot. He played 153 Tests without missing any match during his career from 1979 to 1994.