Ball tampering: A saga that refuses to end
While the term 'Ball Tampering' was coined much later, the phenomenon is definitely not a new one. And no matter how politically incorrect it might sound but Afridi's statement that "every team does ball tampering" does have a backing of series of such incidents and CricketNDTV.com takes a look at some of them.
Pakistan's flamboyant all-rounder Shahid Afridi's ball biting in Perth during the fifth ODI against Australia can well be called the dumbest on-field antic but it surely was not an incident in isolation.<br><br>While the term 'Ball Tampering' was coined much later, the phenomenon is definitely not a new one. And no matter how politically incorrect it might sound but Afridi's statement that "every team does ball tampering" does have a backing of series of such incidents and CricketNDTV.com takes a look at some of them.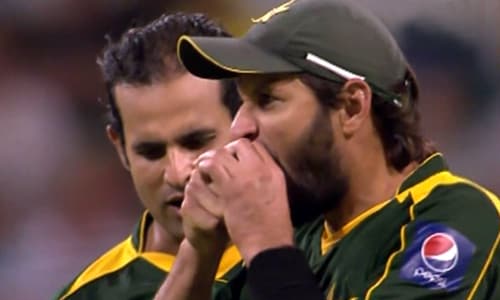 After being thrashed by Australia in both Test and ODI series, Pakistan were playing the last ODI with the intention of salvaging the pride.<br><br> As regular captain Mohammad Yousuf missed the match officially due to a sore knee (though reports suggested he had differences with coach Intikhab Alam), Shahid Afridi lead the side as a stand-in skipper.<br><br>Just when everybody was impressed with the way Afridi was leading the side, there came his 'moment of madness'. During a Rana Naved ul Hasan over, he gnawed the ball like it was an apple.<br><br>Umpires hauled him before changing the ball. He pleaded guilty when he was charged by match referee Ranjan Madugalle with article 2.2.9 offence of ICC Code of Conduct for breaching Law 42.3 of the Laws of Cricket and was handed a ban of two Twenty20 Internationals.<br><br>Though he apologised for his action but his weak attempt of defending himself drew more flak than his action. He had said he was "trying to smell the ball" and that "there was no team in the world that doesn't tamper with the ball".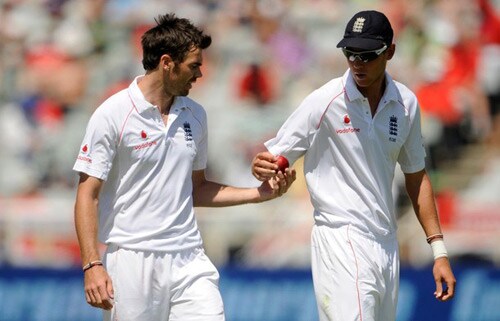 Afridi's ball tampering incident is not the first of 2010.<br><br>During Day 3 of the third Test between England and South Africa at Newlands, TV cameras showed England seamer Stuart Broad trapping a straight drive with the sole of his boot, football style, and James Anderson was pictured working it with his fingers moments later.<br><br>Both pacemen denied wrongdoing and escaped an International Cricket Council reprimand. However, observers including former England captain Michael Vaughan criticised the pair.<br><br>Vaughan claimed Anderson was "lucky" to avoid a reprimand or a ban, claiming the Lancashire bowler deliberately attempted to alter the condition of the ball.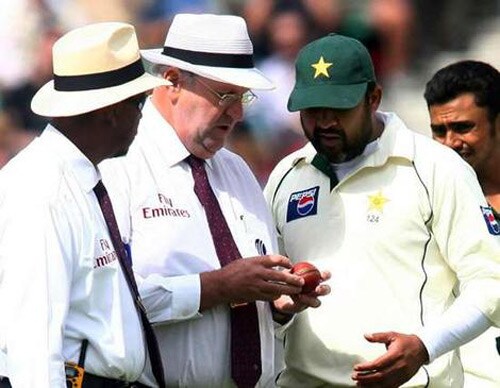 There is something with Pakistan and ball tampering. During the fourth and final Test between Pakistan and England at the Oval in 2006, Pakistani players were accused of changing the condition of the ball. Television cameras caught the umpires Darrell Hair and Billy Doctrove discussing the condition of the quarter seam. The umpires imposed a five-run penalty against Pakistan for ball tampering.<br><br>After tea, Inzamam ul Haq-led team refused to take the field as a mark of protest. Consequently, the two umpires abiding by the laws of cricket, awarded the game to England.<br><br>But in July 2008 the International Cricket Council agreed in principle to alter the result to "match abandoned as a draw" from a forfeited win for Michael Vaughan's men.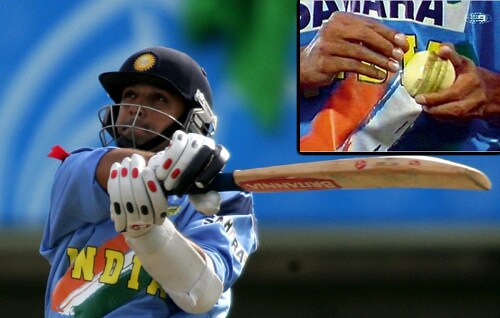 During the tri-nation series in Australia in 2004, India's Rahul Dravid was fined after he rubbed a half-eaten lolly onto one side of the ball during an ODI against Zimbabwe in Gabba, Brisbane.<br><br>Match referee Clive Lloyd adjudged the application of an energy sweet to the ball as a deliberate offence and found him guilty of a Level 2 offence and imposed a Level 2 penalty of 50 percent of his match fee for breach of the ICC code of conduct.<br><br>The Indian vice-captain was charged under clause 2.10 of the code of conduct, although Dravid himself denied this was his intent.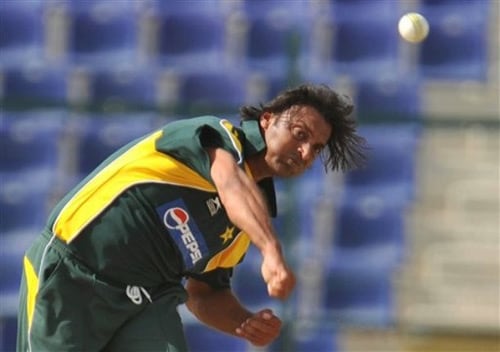 When controversy is around, can Shoaib Akhtar be too far?<br><br>In November 2002, the Pakistan pacer was found guilty of ball tampering during the first Test against Zimbabwe at Harare. ICC match referee Clive Lloyd said the umpires had reported the matter to him and there was agreement that Shoaib had changed the condition of the ball illegally.<br><br>Later in May 2003, Shoaib was handed a two-match ban for ball tampering after he was reported for ball tampering during the One-Day International against New Zealand in Dambulla. Third umpire Gamini Silva of Sri Lanka noticed him scratching the quarter seam of the ball on television replays and brought it to ICC match referee Gundappa Vishwanath's attention.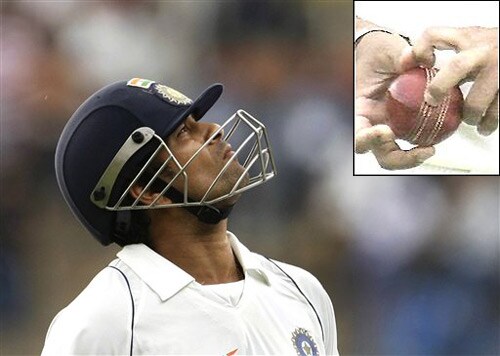 In an illustrious career of over 20 years, Sachin Tendulkar seldom found himself in news for wrong reasons. But during India's tour of South Africa, he was accused of ball tampering.<br><br>In the second Test at Port Elizabeth, match referee Mike Denness suspended him for one game and fined 75 per cent after TV cameras picked up images suggesting Tendulkar cleaning the seam of the ball with his nails.<br><br>However hitherto South Africa cricket board chief Gerald Majola said: "I spoke to the two umpires as well and they said they didn't find anything to report. They didn't even warn anyone."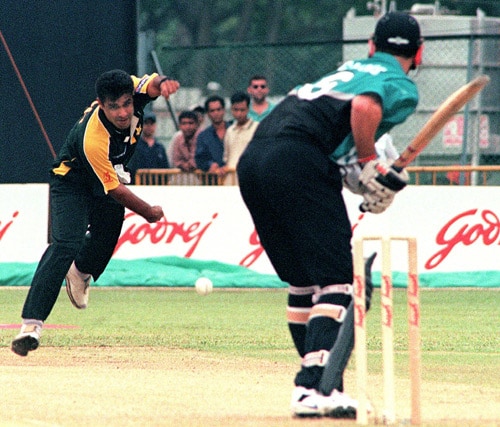 In 2000, Pakistani speedster Waqar Younis became the first bowler to face a ban for ball tampering. He was found guilty lifting the seam off the ball during during an ODI against South Africa in Colombo. Skipper Moin Khan and all-rounder Azhar Mahmood were also hauled up by match referee John Reid but escaped with 30 per cent fine.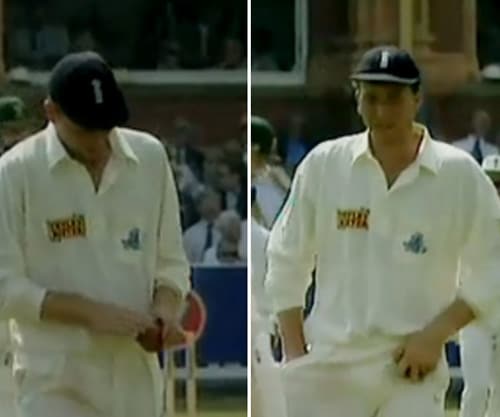 English captain Michael Atherton was accused of ball tampering during the a Test match with South Africa at Lords in 1994 after television cameras caught him reaching to his pocket and then rubbing a substance on the ball.<br><br>Atherton denied ball tampering, claiming that he had dirt in his pocket which he used to dry his hands. He was fined 2,000 pounds by match referee Peter Burge for the 'dirt in the pocket' incident.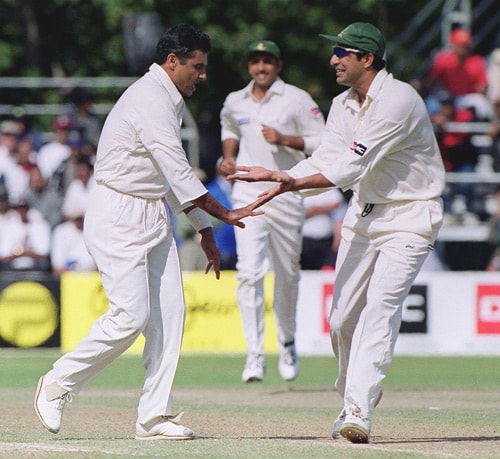 During Pakistan's tour of England in 1992, Wasim Akram, Waqar Younis and Aaqib Javed were accused of ball tampering.<br><br>Though no video evidence was ever found, Wasim and Waqar were accused of roughening one side of the ball with a soft drink bottle cap. However, no action was taken against these players.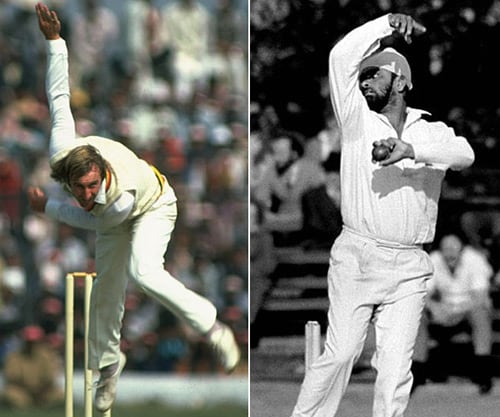 England's former pacer John Lever was accused by Indian skipper Bishen Singh Bedi in 1976 of using Vaseline to illegally polish the ball which enhanced swing and seam in an old ball in the third Test at Madras. The claim however was later rejected.