2009: Cricket's roller coaster year
In 2009, cricket not only saw shuffle in the Test and ODI rankings and glimpses of new champions in the making, but also had a first-hand experience of terrorism
In 2009, cricket not only saw shuffle in the Test and ODI rankings and glimpses of new champions in the making, but also had a first-hand experience of terrorism.<br><br>Australia's domination was severely challenged by England, who clinched the Ashes, but the Kangaroos bounced back in the ODIs and reclaimed the top spot.<br><br>However, they lost their numero uno Test status to MS Dhoni-led Team India. <br><br>With too much happening in the last 12 months, lets take a look at the roller coaster year of cricket…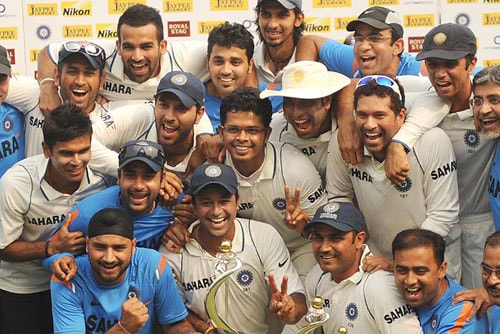 India ended the year as the world's number one-ranked Test team, a position matching their standing as cricket's financial powerhouse.<br><br>But their series against Sri Lanka demonstrated how conditions around the world frequently, and excessively, favoured batsmen.<br><br>India's innings of 726 for nine in Mumbai was the second-largest in a Test in India, beaten only by the 760 for seven posted by Sri Lanka a fortnight earlier in Ahmedabad. This win relegated the islanders from second place to fourth.<br><br>Sachin Tendulkar, the world's leading Test and one-day batsman, began a third decade in international cricket in November since making his debut as a 16-year-old in Pakistan in 1989.<br><br>But it was the brilliant Virender Sehwag who stole the show, his 293 against Sri Lanka in December narrowly denying him a chance to surpass Australian legend Don Bradman and West Indian great Brian Lara with a third triple century.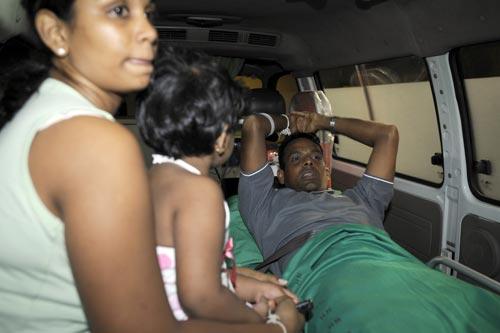 While MS Dhoni's side ended 2009 as the number one Test side, the militant attack on Sri Lanka's players in Pakistan changed cricket's landscape in Asia.<br><br>The horrifying attack which injured seven Sri Lankans and eight locals as armed militants opened fire on the team bus in Lahore on March 3, saw security dominating the agenda for the rest of the year.<br><br>The attack, the worst on sportsmen since the massacre of Israeli athletes by Black September guerrillas at the Munich Olympics in 1972, ensured Pakistan was blacklisted as a major cricketing venue.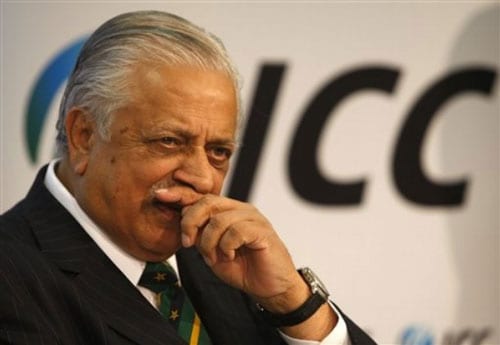 The International Cricket Council (ICC), which had already shifted the Champions Trophy out of Pakistan, also took away the 14 matches the volatile nation was due to host in the 2011 World Cup.<br><br>Pakistan protested, threatened legal action and sought to hold its World Cup games in the United Arab Emirates, but the ICC was unmoved as co-hosts India, Sri Lanka and Bangladesh insisted it was a South Asia tournament.<br><br>Pakistan's matches were distributed among the other three nations, who in turn agreed to forego the hosting fees of 10.5 million dollars that were due to the Pakistan Cricket Board.<br><br>As political tensions between Pakistan and India grew, World Cup organisers played safe and scheduled all of Pakistan's matches in Sri Lanka, except the final which will be played at Mumbai's renovated Wankhede stadium.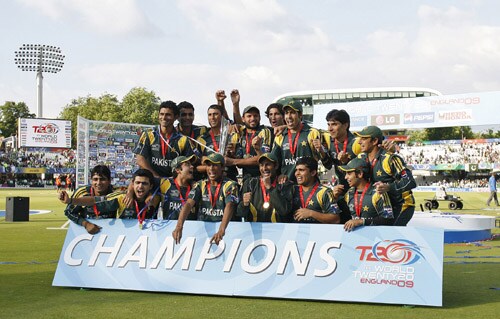 Despite the troubles, Pakistani cricketers gave their fans reason to celebrate when Younus Khan's men won the World Twenty20 title in June by beating favourites Sri Lanka in an all-Asian final at Lord's, thanks to some brilliant displays, notably from Shahid Afridi.<br><br>A lively tournament, in marked contrast to the ponderous 2007 World Cup, saw the Netherlands beat England in a huge upset.<br><br>Typical of the intrigue and backroom politics in Pakistan cricket, Younus was removed as captain and dumped from the team before the year had ended amid reports of a players' revolt against him.<br><br>While Pakistan played its cricket at neutral venues because no team wanted to go there, India too could not escape the heightened security environment following the Mumbai attacks in November last year.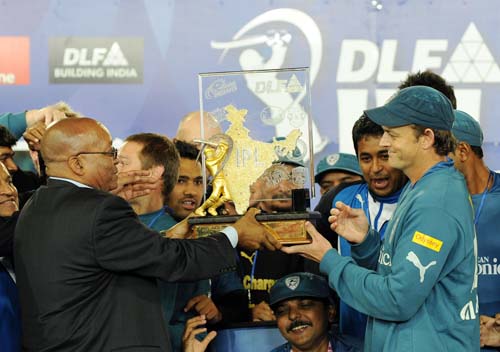 The Indian Premier League (IPL) was shifted to South Africa after the government declined to release security forces for the lucrative Twenty20 tournament because it clashed with parliamentary elections.<br><br>There were warning signals for the hyped-up IPL, where the world's top stars earn big bucks to turn out for cash-rich franchises, as India's vast cricket-crazy television audiences favoured country over club.<br><br>IPL's second season in South Africa failed to generate the same excitement as the first edition, and its off-shoot, the T20 Champions League, barely created a ripple in India in October.<br><br>A recent poll conducted in India by the Lord's-based Marylebone Cricket Club (MCC) revealed that 58 percent of respondents preferred T20 internationals, but just four per cent chose the IPL -- lower than even Tests (seven per cent).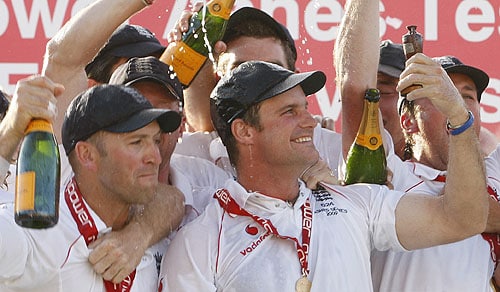 England started 2009 by losing both their captain and their coach yet ended it having triumphed in an Ashes series which proved cricket still had nothing to rival Test matches for sheer drama.<br><br>Ricky Ponting's men were ahead on almost every individual statistic yet it was England who won 2-1 after clinging onto a draw in the Cardiff opener where the Australia captain made a majestic 150.<br><br>The series was a triumph for England captain Andrew Strauss, parachuted into a leadership role after a falling out between former captain Kevin Pietersen and coach Peter Moores cost both men their jobs.<br><br>Injury meant Pietersen played little part in a series where Andrew Flintoff bowed out from the five-day game, because of fitness problems, in style.<br><br>Superb fast bowling from the all-rounder saw England beat Australia in a Lord's Test for the first time in 75 years.<br><br>Ever the show-stopper, Flintoff ran out dangerman Ponting in the series finale at the Oval as England secured the Ashes with the aid of a debut century from Jonathan Trott.<br><br>But Trott, like Pietersen, learnt cricket in his native South Africa and it wasn't just Australians who asked why he was playing for England.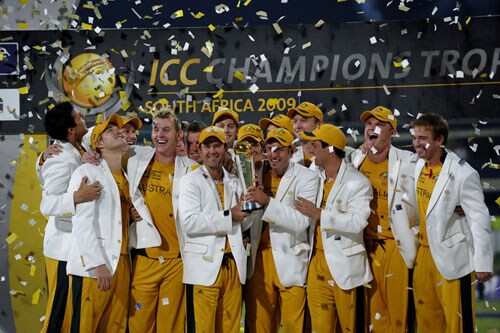 There was something similarly to the point in another non-stop year of international cricket about the Champions Trophy in South Africa where Australia defeated New Zealand in the final.<br><br><b>NEW ZEALAND: </b> <br><br>New Zealand's Daniel Vettori appeared to be carrying his country's fortunes on his suspect shoulder be it as captain, leading spinner, match-saving batsman and selector.<br><br><b>SOUTH AFRICA: </b> <br><br>South Africa, as much through a lack of matches as anything, were unable to build on their Test progress and a major one-day trophy again remained elusive.<br><br>But in 2009 fast bowler Makhaya Ntini become the first black African to play in 100 Tests - a significant social as well as sporting event in post-apartheid South Africa.<br><br><b>WEST INDIES: </b> <br><br>West Indies, plagued by player-board rows, started to emerge from their administrative chaos with a home series win over England.<br><br>Despite everything, captain Chris Gayle played some scintillating innings and although a return to the glory days of the 1980s was still far in the distance, the way the West Indies finished their recent series in Australia suggested better days ahead.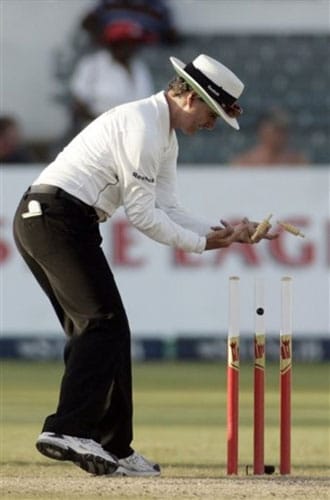 2009 will also be remembered as the year when the umpire's decision ceased to be final, a television referral system allowing teams to challenge verdicts.<br><br>But there were questions over whether the available technology was up to the task and if some television umpires were overuling too often, rather than merely eliminating the obvious 'howlers' the system was designed to detect.<br><br>Traditionalists insisted the solution to the problem of better umpiring was better umpiring while modernisers said it was pointless pretending television did not exist.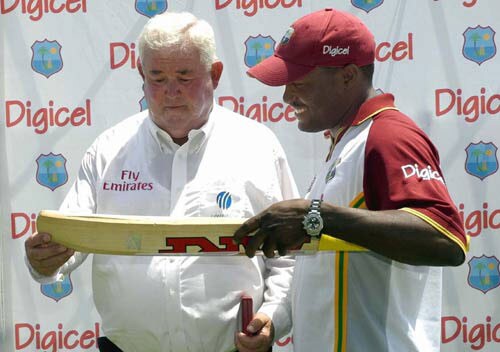 Entire cricket world was united in the sadness at the death in October of English former Test umpire David Shepherd.<br><br>International Cricket Council president David Morgan said of the popular Shepherd: "The example he set as someone who took the art of umpiring very seriously while also enjoying what he did immensely will leave a lasting legacy for the game."