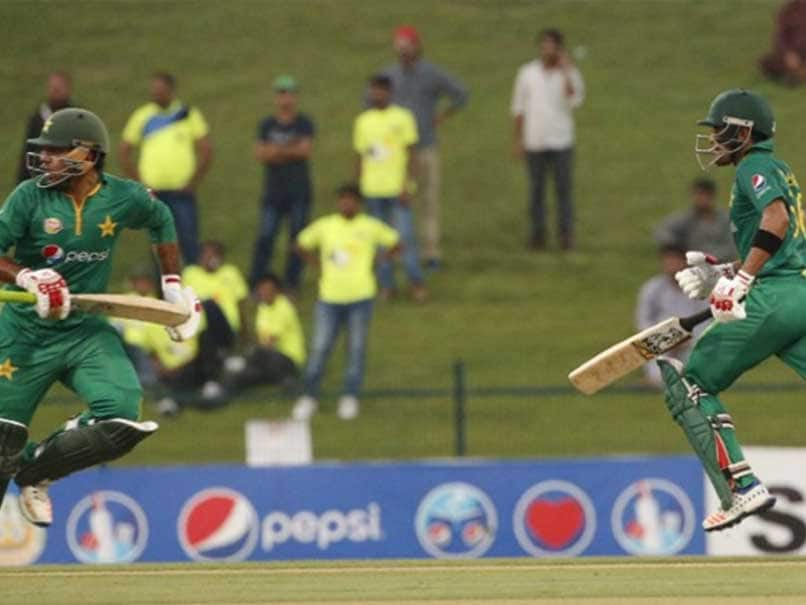 Pakistan in danger of not directly qualifying for the 2019 World Cup
© AFP
The Pakistan cricket team is in a very real situation where they could fail to qualify directly for the ICC World Cup 50-over tournament in the United Kingdom as they are sitting at a precarious eighth position on the International Cricket Council ODI teams ranking list with 89 points - two behind Bangladesh and two ahead of the West Indies. They do have their sights set on direct qualification when they take on the in-form reigning world champions and number-one ranked Australia in a five-ODI series starting in Brisbane on Friday. But it is a daunting prospect.
Hosts England and the seven highest-ranked sides on the ICC ODI Team Rankings as on September 30, 2017, will qualify directly for the event proper to be held from May 30 to July 15, 2019.
The four bottom-ranked sides will be joined by six teams from the ICC World Cricket League in the 10-team ICC Cricket World Cup Qualifier 2018 and the top two sides will complete the 10-team World Cup line-up.
To at least maintain their pre-series ranking points, Pakistan need to win one match of the series, while victories in more than one match will earn them crucial points.
If Pakistan win two matches, then they will join Bangladesh on 91 points but will be ranked behind their Asian rivals by a fraction. In the scenario of Pakistan winning the series, they will move ahead of Bangladesh and, as such, will enhance their chances of qualifying directly for the event they won in Australia in 1992.
On the other side of the coin, Australia will retain their pre-series points if they win the series 4-1, while they will concede one point if they win 3-2.
Australia can fall from the top pedestal but to make that happen, Pakistan will have to win by 4-1 margin or better. However, considering that Australia lead Pakistan 33-16 on a head-to-heads in their backyard, including 15 wins in 19 ODIs this decade, this looks highly improbable.
Meanwhile, India will be aiming to narrow the gap with second-ranked South Africa when the third-ranked side take on fifth-ranked England in a three-ODI series starting in Pune on January 15.
(With inputs from PTI)