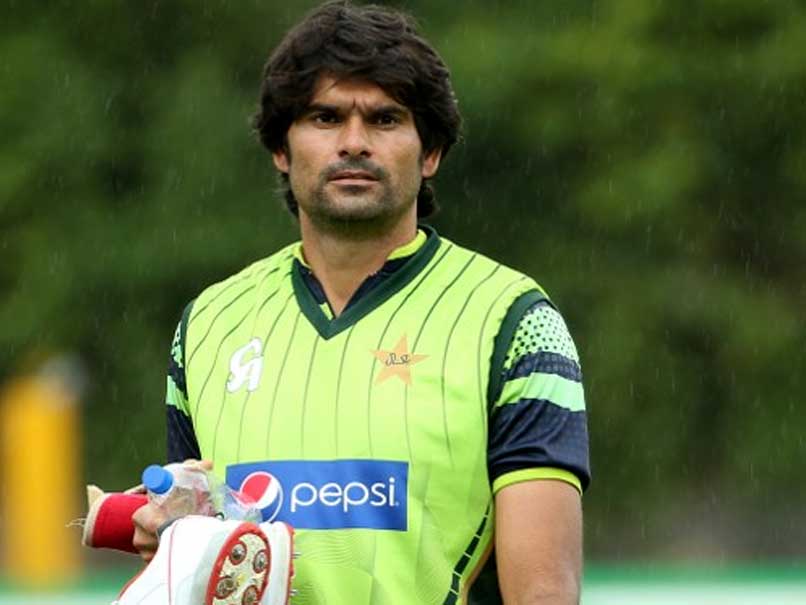 Mohammad Irfan is one of the five Pakistan players accused of spot-fixing during the PSL.
© AFP
The Pakistan government has barred five cricketers, who have been accused of spot-fixing, from leaving the country. Sharjeel Khan, Khalid Latif, Mohammad Irfan, Nasir Jamshed and Shahzaib Hasan, all of whom have been provisionally suspended by the Pakistan Cricket Board (PCB) for violating anti-corruption code during the Pakistan Super League, were on Monday put on the exit control list by the interior ministry on a request by the Federal Investigation Agency (FIA) which began investigations into the PSL spot-fixing scandal.
Pakistan's interior minister Chaudhry Nisar Ali Khan said that they had received a request from the FIA to put the cricketers on the ECL and the ministry had issued orders for this action.
The interior minister also informed that he has asked for the closure of those websites which promote betting and gambling on cricket matches.
Nisar, in a statement, said that Mohammad Irfan and Khalid gave statements to officials of the Federal Investigation Authority in Lahore on Monday.
The FIA said it had asked the Pakistan Cricket Board to also provide them with laptops of the players as their mobile phones to be scrutinised for forensic evidence related to the spot-fixing case in Pakistan Super League.
The PCB, meanwhile, announced that the three-member tribunal formed to probe the spot-fixing charges against Sharjeel and Khalid would hold its preliminary hearing on March 24.
The tribunal which is headed by a retired judge of the Lahore High Court Asghar Haider today issued notices to PCB, Sharjeel Khan and Khalid Latif for the preliminary hearing.
Other members of the tribunal are former chairman of the PCB Lt General (retd) Tauqir Zia and former Test captain Wasim Bari.
The tribunal was constituted after Sharjeel and Khalid formally informed PCB that they seek to contest the charges levelled against them.
At the preliminary hearing the tribunal in consultation with legal representatives of PCB and players will decide when the Cricket Board is to submit an opening brief detailing the claims against the two players along with the evidence to be relied on, the date by which the players must respond/reply to the PCB's opening brief, and the date of the final full hearing.
It is important to reiterate that the PCB Anti-Corruption Unit or Legal Department cannot make public any evidence or material as under the Code the proceedings are confidential.
(With PTI Inputs)