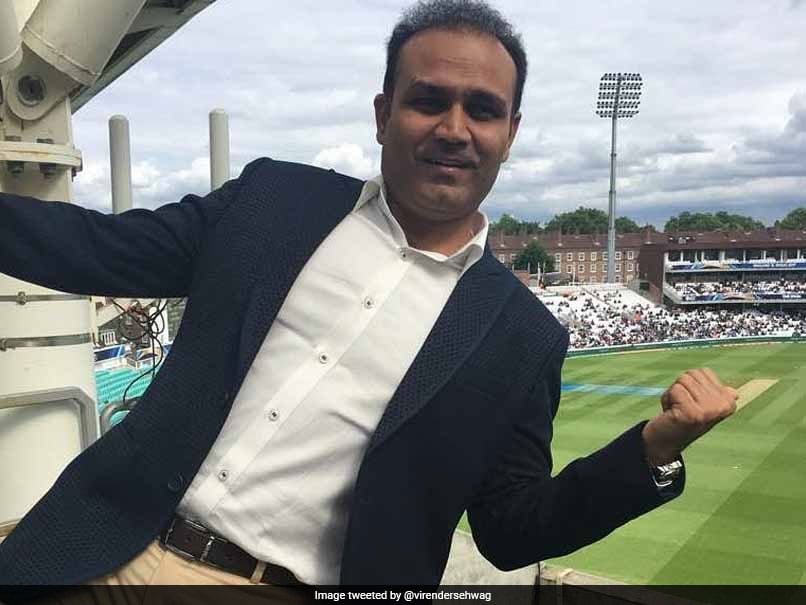 On the occasion of Warne's birthday, Sehwag hit it out of the park yet again.
© AFP
Former India cricketer Virender Sehwag on Wednesday tweeted birthday wishes to spin legend Shane Warne in his inimitable style. Sehwag's Twitter birthday greets tend to bring smiles on faces of cricket lovers. On the occasion of Warne's birthday, Viru hit it out of the park yet again. "Batsmen always wished ur hands were plastered like this while you were bowling,or atleast you warned them. Happy Birthday legend @ShaneWarne," tweeted Sehwag with a picture.
Warne, who turned 48 today, was greeted by the International Cricket Council as well.
Earlier in the month, the former India opener had dubbed lanky pacer Ishant Sharma 'Burj Khalifa' while wishing him on his birthday and on Saturday trained his guns on Parthiv Patel. The wicket-keeper batsman won plaudits for reaching 10,000 first-class runs and among the well-wishers was a certain Sehwag.
Parthiv had replied to a tweet, thanking Deep Dasgupta, another former India cricketer, for his good wishes.
Replying on the same thread, Sehwag wrote: "10,000 mubarak PP urf CC !".
After being out of cricket for a fair stint, Sehwag will be back in action, in the T10 format, when he joins up with stalwarts like Chris Gayle, Shahid Afridi and Kumar Sangakkara in the Ten Cricket League, to be played in the United Arab Emirates UAE). The teams playing in the league are - Team Punjabis, Team Pakhtoons, Team Maratha, Team Banglas, Team Lankans, Team Sindhis and Team Keralites, among others.