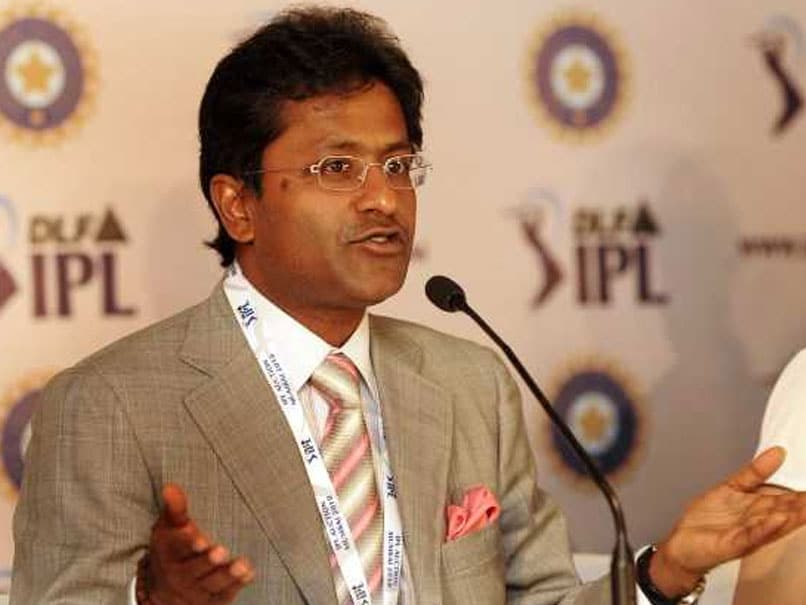 Lalit Modi is a former Rajasthan Cricket Association president.
© AFP
Former Indian Premier League (IPL) chief Lalit Modi has quit cricket administration for now. The tainted administrator resigned from the post of the president of the Nagaur District Cricket Association on Saturday and announced he was taking a break on Twitter. In Modi's three-page resignation, he's called for the Rajasthan Cricket Association (RCA) to be made 'best again'.
"... Over the past 15 years, I have enjoyed every moment of my journey. But I feel that the time is now ripe to pass on the baton to the next generation. Thus, today I want to bid goodbye to cricket administration for now," he wrote on Twitter.
He thanked his fans and the game. "Dear Fans of cricket & the lifeline of the game. I want to take this oppertunity 2 thank each & everyone of you for making @IPL what it is"
Modi stated that he has done his part and now it was the Board of Control for Cricket in India's (BCCI) turn to honour their part of the promise. He requested the Board to release the funds due to RCA as soon as possible.
Because of his presence in the Nagaur District Cricket Association, the Board had banned the RCA. But with his exit, the ban will be lifted and the funds to the tune of Rs 100 crore will come back.
Rajasthan has not hosted a single IPL or international match in the past 3 years.
Modi's 22-year-old son Ruchir had lost the high-stake Rajasthan Cricket Association election in June to Congress man CP Joshi.
Modi had left India in 2010 amid allegations of tax evasion, money-laundering and proxy ownership and is based in London since the last few years. The Enforcement Directorate alleges he manipulated the process of assigning broadcast rights of the IPL in 2009, reportedly in exchange for a kickback of over 125 crores.
(With inputs from Harsha Kumari Singh)