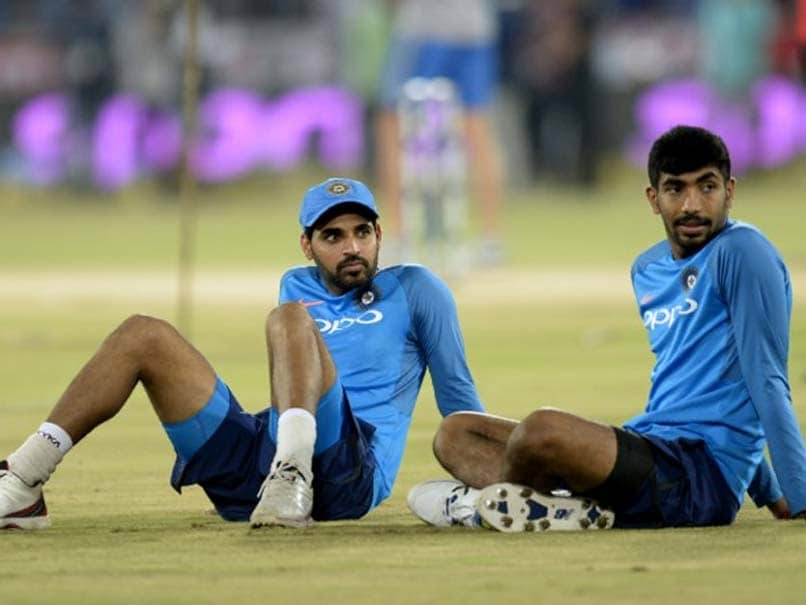 Highlights, India vs Australia 3rd T20: The match was called-off due to a wet outfield.
© AFP
The third and final match of the three-match T20 series at Rajiv Gandhi International Cricket Stadium was called-off due to a wet outfield on Friday. With the match being abandoned, the series ended in a 1-1 draw. Initially, the toss was delayed as the ground was still wet due to heavy rainfall. After the first inspection at 19:00 IST, the umpires decided to wait a bit more. After the second inspection at 19:45, the umpires decided to call off the match which left both captains, Virat Kohli and David Warner, frustrated. Hyderabad has been receiving heavy rainfall for more than a week now and the Met office had predicted rain for today as well. India and Australia have won one match each in the three-match series. (Scorecard)
Catch highlights of the 3rd T20 match between India and Australia straight from Hyderabad
20:35 IST: Thank you for joining us for the India-Australia series. Do tune back when India take on New Zealand for Three One-Day Internationals, starting October 22. 
20:24 IST: The Twenty20 series remains tied at 1-1.
20:23 IST: Sad news folks, the third T20 match between India and Australia has been called off due to a wet outfield.
20:05 IST: Still waiting for an official word. Stay tuned folks.
19:47 IST: Some left handed batting practice for the Captain and vice-captain as we wait for a further update on the start of play.
19:40 IST: While you are waiting for the India vs Australia match to begin, another cricket match is underway between Pakistan and Sri Lanka. Click for live scores.
19:34 IST: Ground staff working very hard to try and sort out the outfield.
19:25 IST: Update -- Next inspection to be held at 19:45 IST.
19:10 IST: David Warner has scored 1291 runs in T20s at a strike rate of 163 in Hyderabad.
18:55 IST: While we wait for an official word on the condition of the outfield, here is a trivia for you. Virat Kohli is only one hit away from scoring 200 fours in T20Is.
18:22 IST: Trivia: Virat Kohli needs 38 runs to overtake Tillakaratne Dilshan's tally of 1889 to become the 2nd leading run getter in T20Is.
18:15 IST: Toss has been delayed. Next inspection at 19:00 IST
18:05 IST: Team India leaving for the stadium.
18:00 IST: Hello and welcome to the live blog of the third and final T20 match between India and Australia.
With the thumping eight-wicket win over the hosts on Tuesday, Australia will go into series-decider with some serious momentum. India had a forgettable day at Guawahati in all departments after they lost the all-important toss. The highly-rated batsmen were found wanting against the swinging ball with rookie Australian pacer Jason Behrendorff doing the bulk of the damage. Captain Kohli was out for a rare duck and he, along with the rest of the batting line-up, would be eager to make amends.