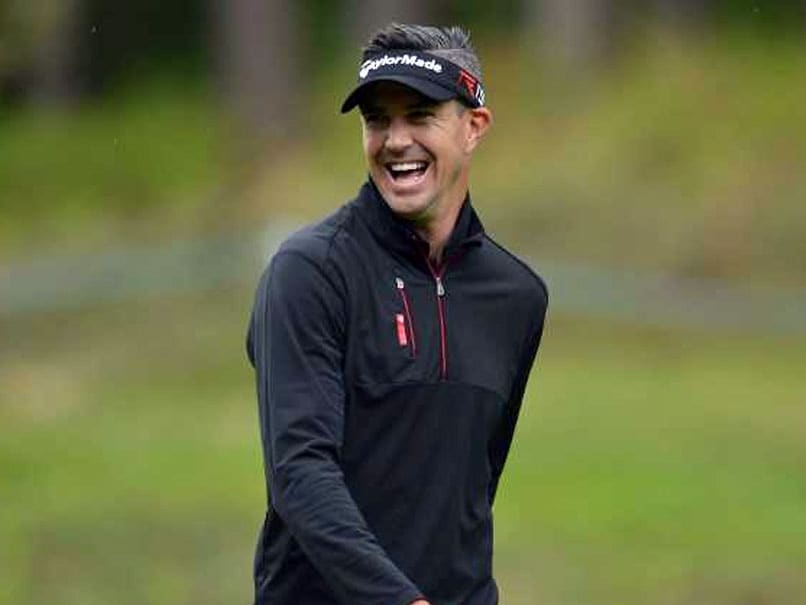 Kevin Pietersen laughed off Pat Cummins' 'bouncer' threat ahead of the Ashes.
© AFP
Former England batsman Kevin Pietersen has dismissed Australian pacer Pat Cummins' threat to English batsman ahead of the Ashes series starting next month. Cummins had started the verbal war by asking England to prepare themselves for a barrage of short-pitched bowling. Pietersen, however, was in no mood for Cummins' intimidation tactics, saying, "EVERY ashes tour down under the media lead with this story". England and Australia will battle it out over five Test matches with the first Test beginning on November 23, while the fifth and final Test will be played on January 4.
Just read that an Aussie fast bowler has told ENG to prepare for bouncers in Aus! EVERY ashes tour down under the media lead with this story - #BoreOff

— KP (@KP24) October 13, 2017
"Hope you practice your bouncers because we'll be bowling a lot of them. No one really likes it if you've got real pace and real accuracy," the Australian pacer had said a few days back.
"They play on slower wickets, not as much bounce, so over here, it's one of our biggest strengths.
"We grow up on these wickets and as bowlers getting bounce has always been really important. I think we're lucky that there's a few of us who are all pretty tall and get a bit of bounce and like to bowl with a bit of pace Hopefully the wickets have a bit of pace and bounce in them, there's nothing like getting your adrenaline up and then running in trying to bowl short," he added.
Earlier this month, Mitchell Starc had also warned England to expect a repeat of the carnage caused by Mitchell Johnson four years ago when Australia unleash their pace attack in the upcoming Ashes Tests.
"We've got a really solid attack and we complement each other," he was quoted as saying by Sydney Daily Telegraph.
"If it's not me, you've got Pat Cummins who can bowl fast bouncers and Josh Hazlewood bowling consistent line and length.
"It'll be much like that attack did when Johnno took all those wickets, I think we complement each other really well.
"Throw in Jackson Bird, and Coulter-Nile is back bowling really well. So we've got five really good guys there and if Patto is fit to go, six."
A fully firing Australian attack looks formidable, with spearhead Starc returning from a foot injury to vie for a place with Pat Cummins, Josh Hazlewood, Nathan Coulter-Nile, Jackson Bird and James Pattinson.
(With AFP Inputs)