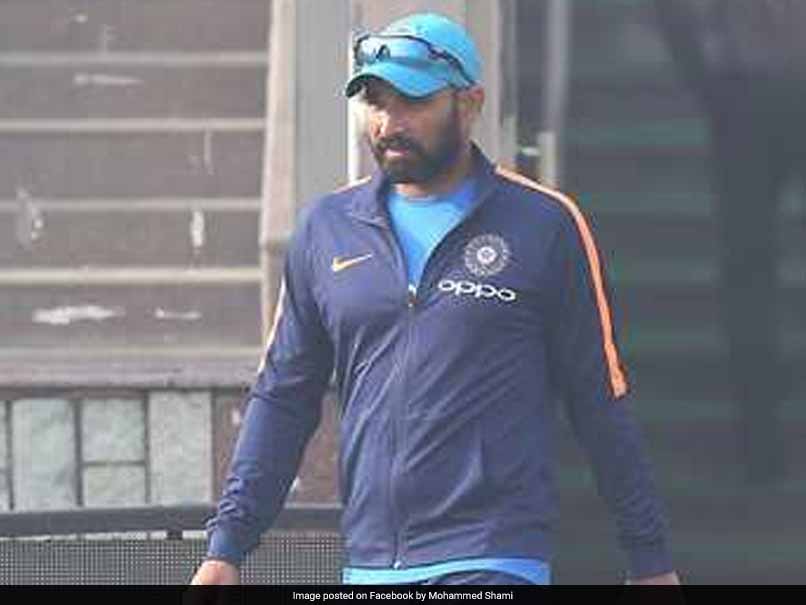 Mohammed Shami said he is ready to speak to his wife Hasin Jahan and solve the matter
© Facebook
Former Principal Legal Advisor of BCCI, Usha Nath Bandyopadhyay, on Monday said it would be "illegal and wrong" if the Indian cricket board has cancelled pacer Mohammed Shami's annual contract on the basis of a "complaint by his wife". Shami, engaged in a bitter feud with his wife Hasin Jahan, found himself out of the Board of Control for Cricket in India's (BCCI) 26-member annual contracts system on Wednesday. However, the BCCI so far has not clarified whether the decision was taken simply on merit or in view of the ongoing controversy involving Shami's wife, who accused the Bengal pacer of domestic violence and carrying on extra-marital affairs.
Shami faces charges of attempting to murder his wife by poisoning her, with a First Information Report filed at the Jadavpur police station the implicating the cricketer and four others under various sections of the Indian Penal Code.
"The selection (of a player) is done on the basis of merit and I have nothing to say if a player's contract is cancelled on the basis of that.
"If the contract is cancelled on the basis of a complaint by his wife, it would be illegal and wrong. BCCI has no right to cancel the contract on the basis of a complaint filed by his wife," said Bandyopadhyay.
According to the lawyer, action against a person can be taken once he is convicted by a court.
(With IANS Inputs)