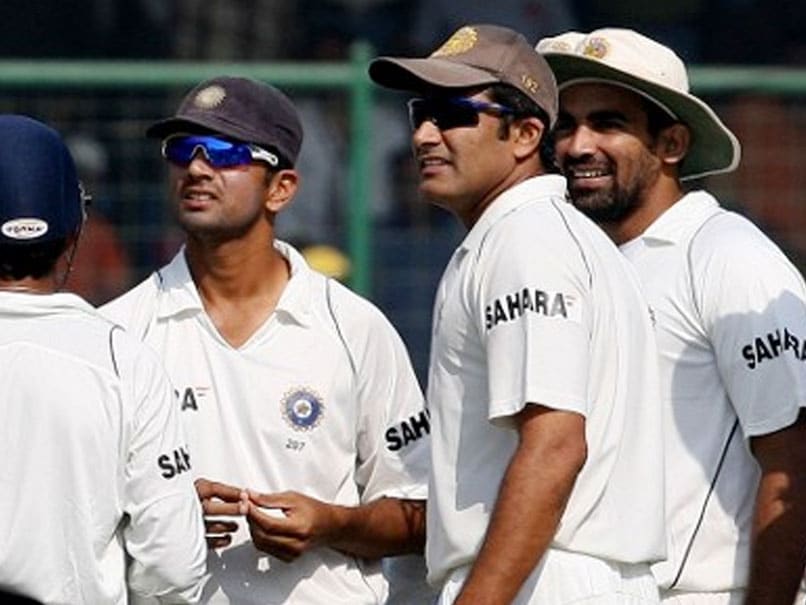 Ramachandra Guha said Zaheer Khan, Rahul Dravid and Anil Kumble did not deserve public humiliation.
© AFP
The three-member Cricket Advisory Committee (CAC), comprising Sachin Tendulkar, Sourav Ganguly and VVS Laxman, had earlier this month named Ravi Shastri as head coach while Dravid and Zaheer were appointed batting and bowling consultants, respectively, for specific overseas tours.
However, the CoA on Saturday clarified that they (Zaheer and Dravid) were mere recommendations.
The shameful treatment of Anil Kumble has now been compounded by the cavalier treatment of Zaheer Khan and Rahul Dravid.

— Ramachandra Guha (@Ram_Guha) July 16, 2017
Kumble, Dravid and Zaheer were true greats of the game who gave it all on the field. They did not deserve this public humiliation.

— Ramachandra Guha (@Ram_Guha) July 16, 2017
In a meeting attended by CoA members Vinod Rai, Diana Edulji and BCCI CEO Rahul Johri, the CoA approved the appointment of Shastri. However, the committee did not implicitly specify whether Dravid and Khan were on board as consultants for specific overseas tours, as had been claimed by the BCCI.
The CoA has formed a four-member panel, which includes acting Board President CK Khanna and CEO Rahul Johri, to decide on the remuneration of newly-appointed head coach Shastri and other members of the support staff.
Edulji and BCCI acting Secretary Amitabh Choudhary are the other members of the committee which will meet on July 19.
This is not the first time that Guha has questioned the functioning of the BCCI. In his resignation letter, he had said that the conflict of interest issues between the working of the Indian team and the Indian Premier League (IPL) had not been addressed properly.
He had also questioned former India captain Sunil Gavaskar's role as commentator and his player management company managing Shikhar Dhawan and also taken a dig at India captain Virat Kohli in his role in the Anil Kumble issue.
Guha has directly questioned Kohli's "veto power" on deciding matters like appointment of a coach and even the commentators' panel.
Guha had written that today, players are interfering in matters pertaining to appointment of coaches and commentators (Harsha Bhogle was removed for on-air criticism of Virat Kohli), tomorrow it may well be that they would like to have a say on office-bearers.