The opening day saw comebacks and easy wins from established stars while some young guns managed to show fighting spirits as well. A look at the proceedings from Monday's action: (All images courtesy AP)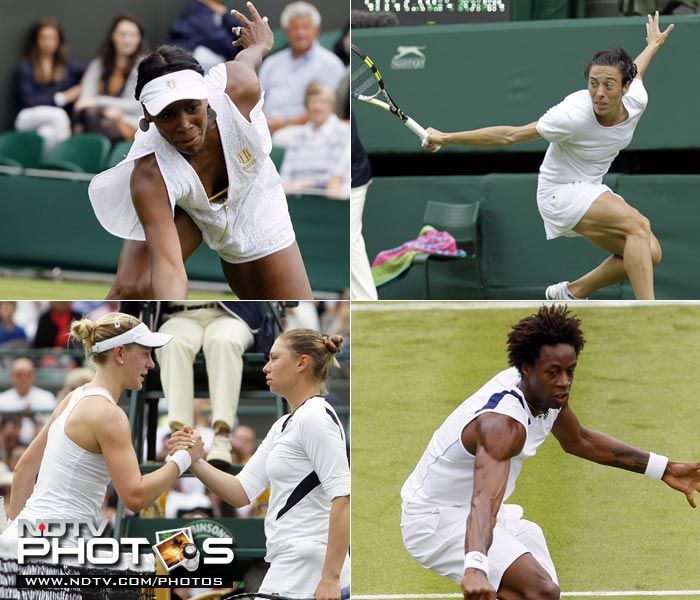 The opening day saw comebacks and easy wins from established stars while some young guns managed to show fighting spirits as well. A look at the proceedings from Monday's action: (All images courtesy AP)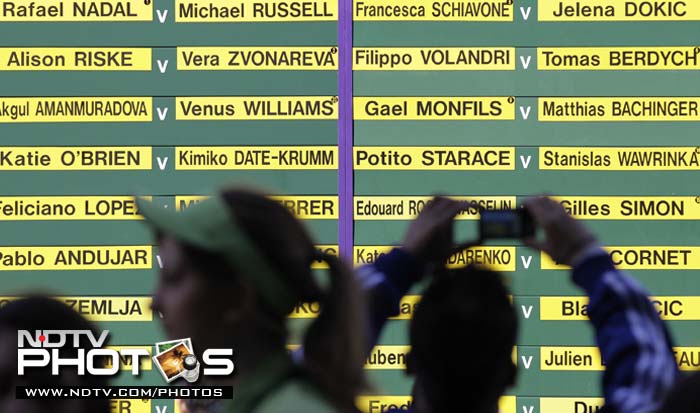 Tennis enthusiasts flocked in huge numbers for the matches on the opening day as this man clicks a picture of the day's order of play.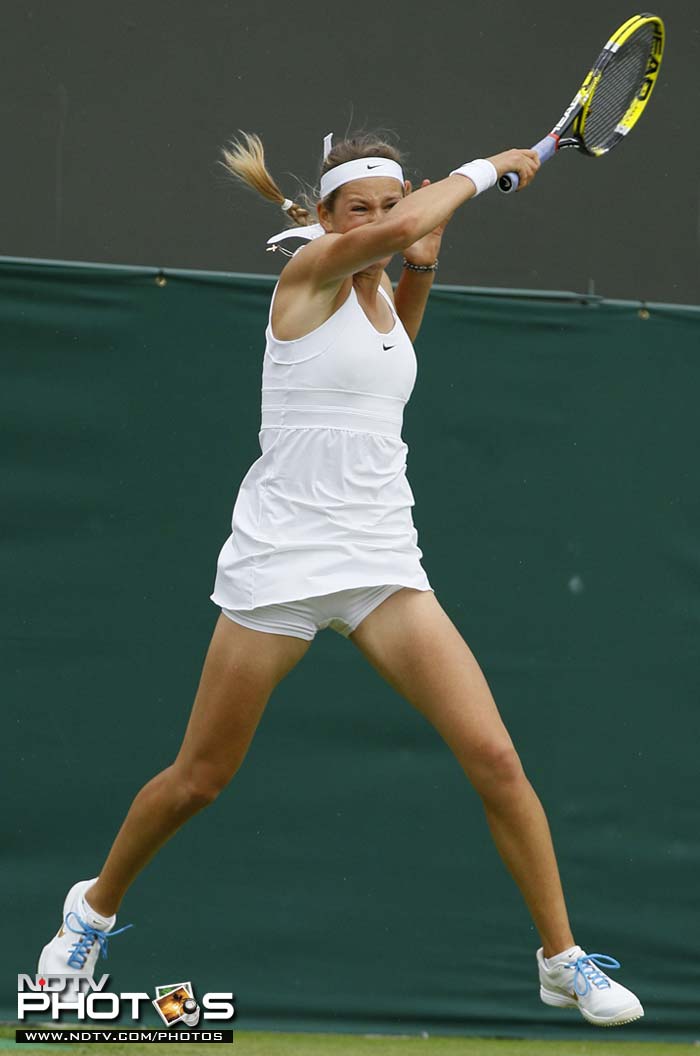 Victoria Azarenka of Belarus was up and playing early as she returns to Slovakia's Magdalena Rybarikova here.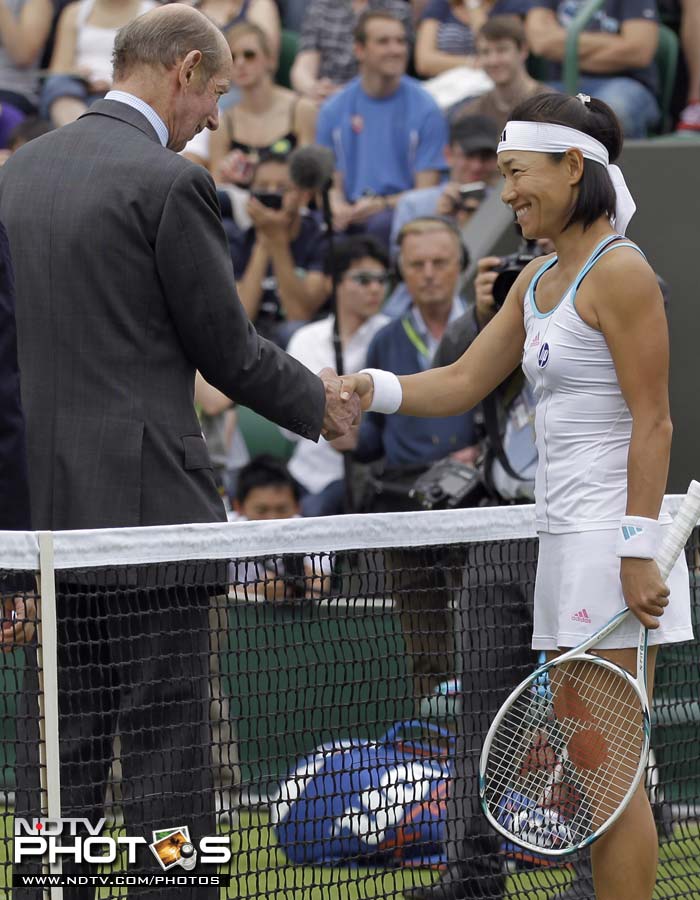 Kimiko Date-Krumm had no trouble as she defeated Katie O'Brian in straight sets to move ahead.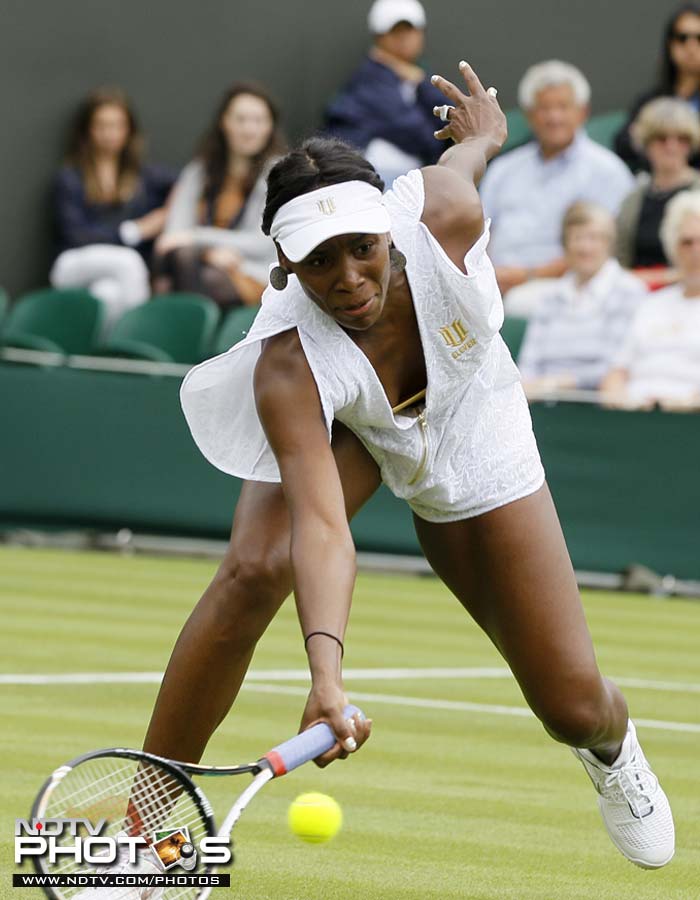 The big match though was when Venus Williams took on Akgul Amanmuradova of Uzbekistan and steam-rolled over her in straight sets.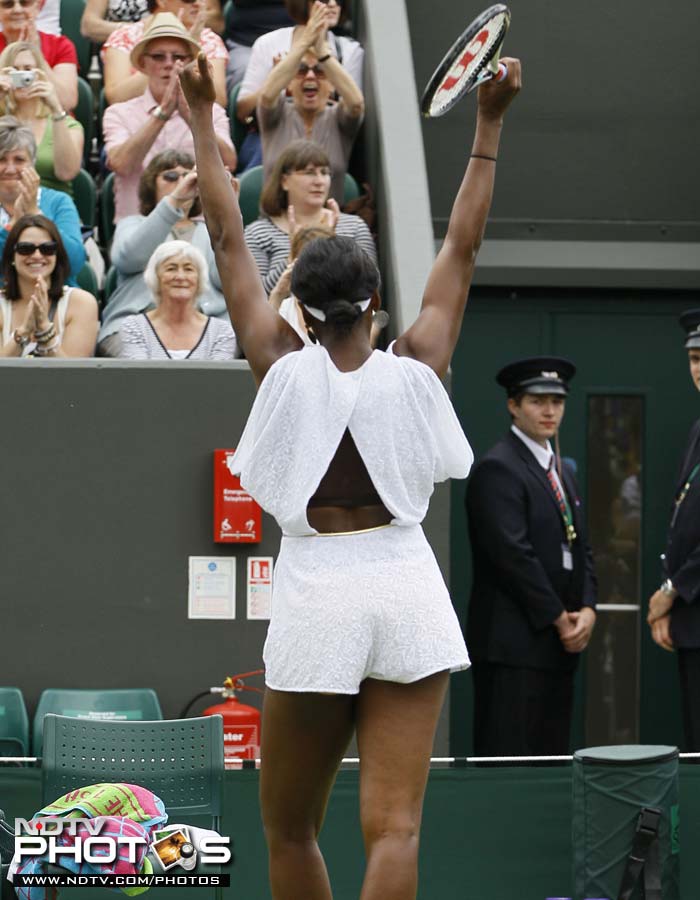 Williams however had eyes on her as much for her performance as for the dress she wore.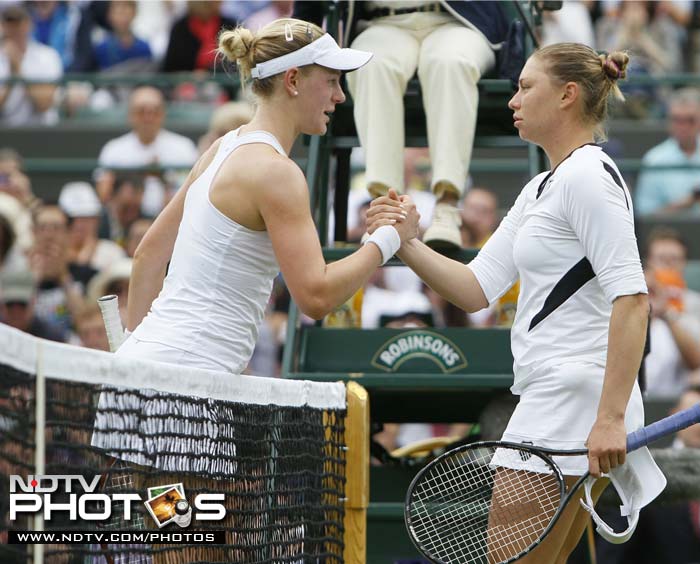 Russia's Vera Zvonareva though had slight trouble against Alison Riske of the US but eventually defeated her 6-0, 3-6, 6-3.
Of course, the action was not all-women. France's Gael Monfils faced off against Germany's Matthias Bachinger and downed him in straight sets.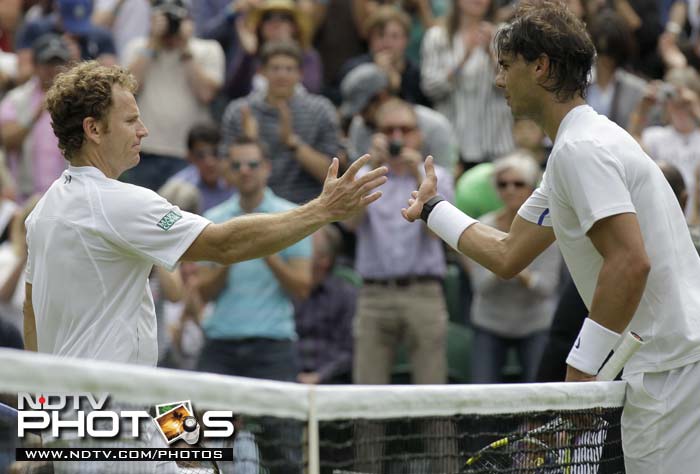 Coming from a strong win in the French Open, Rafael Nadal proved his continuing class as he defeated Michael Russell of the US without much effort.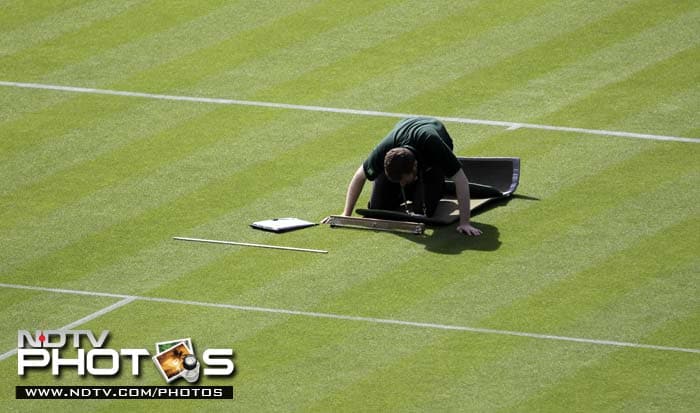 A member of the ground-staff inspects the playing surface before the start of a match on Monday.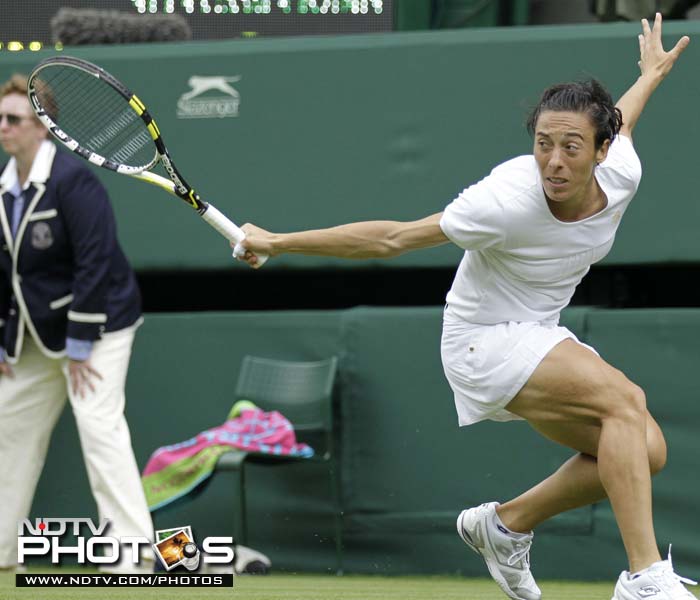 Italy's Francesca Schiavone returns a shot to Australia's Jelena Dokic on her way to a 6-4, 1-6, 6-3 victory.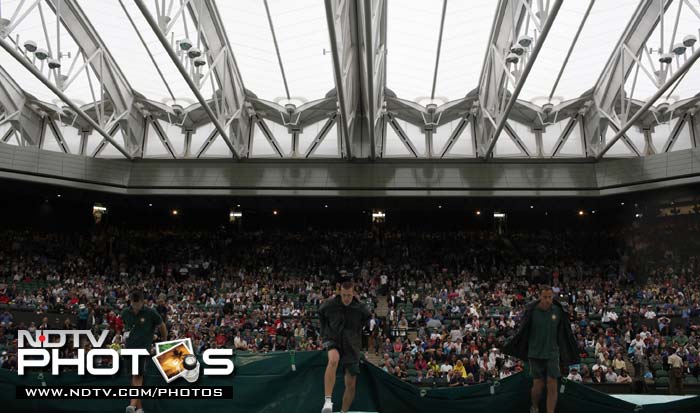 Play was halted for some time during the day as rains forced the roof to shut over the center court but it was only a brief interruption.