US Open 2012: Training, toiling and totally loving it
Expect more than a 100 per cent when top-tennis players come out to contest in the US Open. It however is not all about reputation and form. Big names have been training hard to be at their fighting best to get a shot at the title. (AP and AFP images)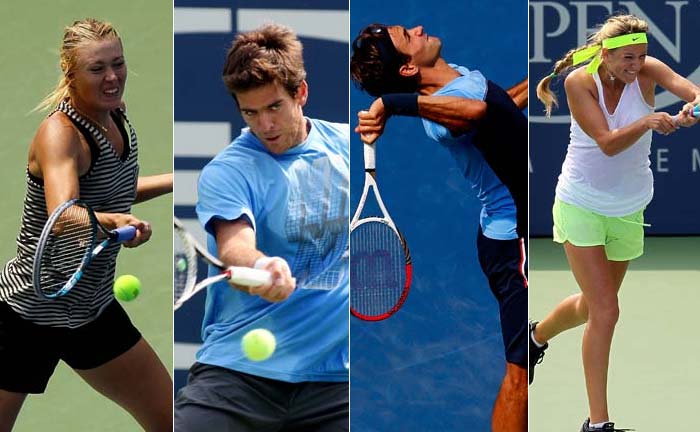 Expect more than a 100 per cent when top-tennis players come out to contest in the US Open. It however is not all about reputation and form. Big names have been training hard to be at their fighting best to get a shot at the title. (AP and AFP images)
Despite five consecutive U.S. Open championships and 40 matches in a row at Flushing Meadows, Roger Federer is in no mood to take it easy.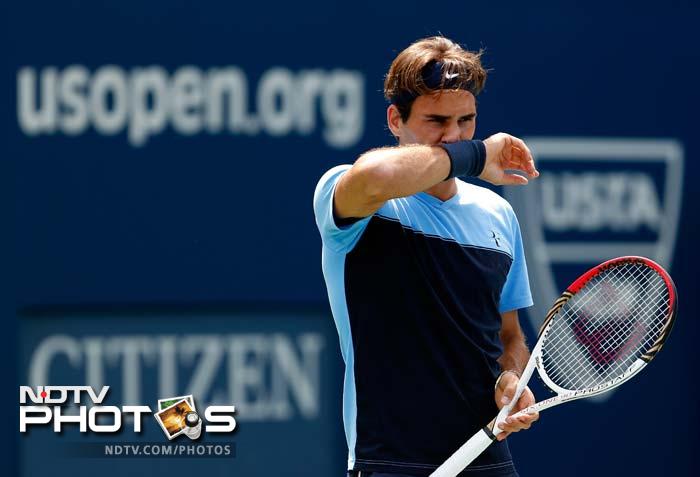 He leads the ATP World Tour with six titles in 2012 and is seen here practicing his game.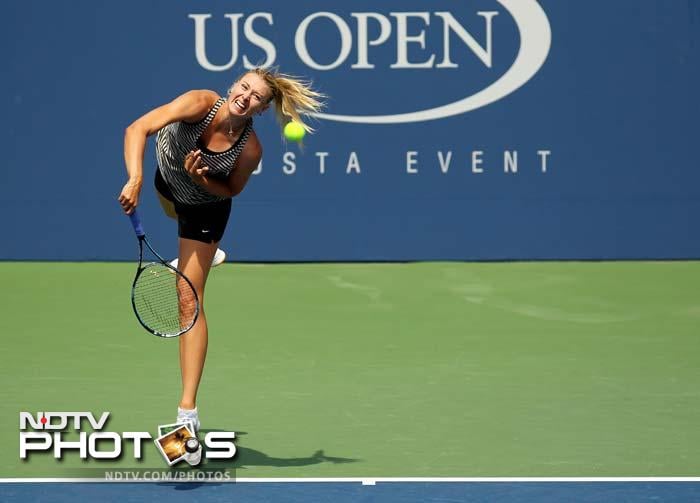 Maria Sharapova too trains hard. She made a brief stay back at No. 1 in the WTA rankings after completing a career Grand Slam by winning first French Open title in June.
Since winning the U.S. Open in 2006, she has made it past the third round only once — and that was only a fourth-round appearance in 2010.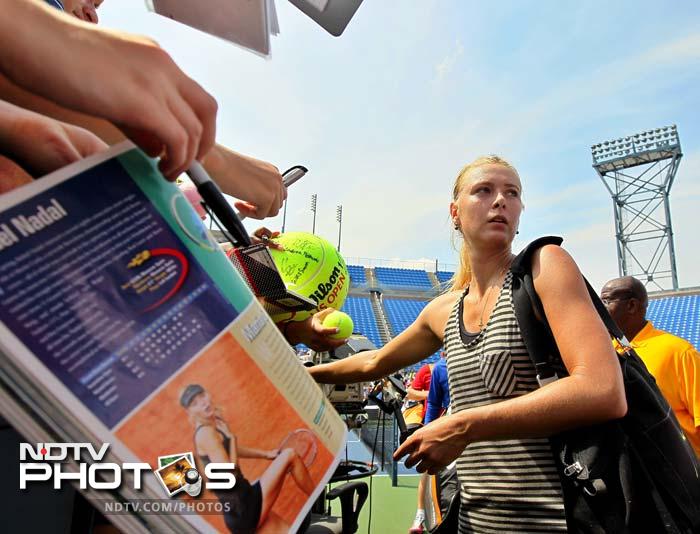 Sharapova continues to be one of the most well-recognised faces of contemporary tennis and New York is no exception as fans try to get her autograph here.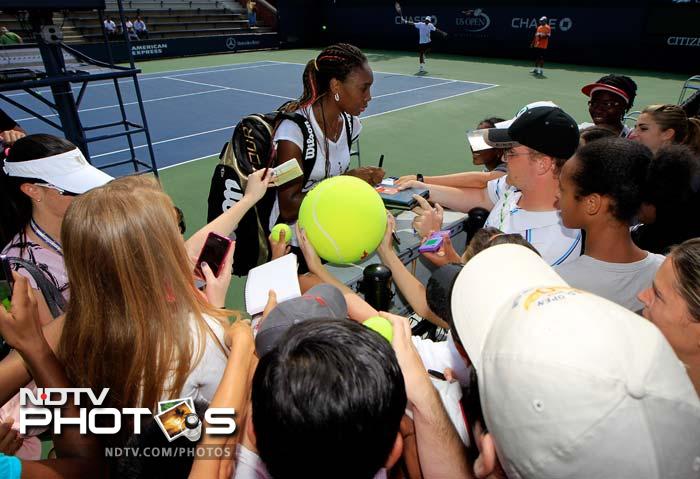 Another player who is equally well-known and perhaps, cheered more here is US' Venus Williams. She returns to New York a year after withdrawing hours before her second-round match at the U.S. Open and revealing she had been diagnosed with Sjogren's syndrome.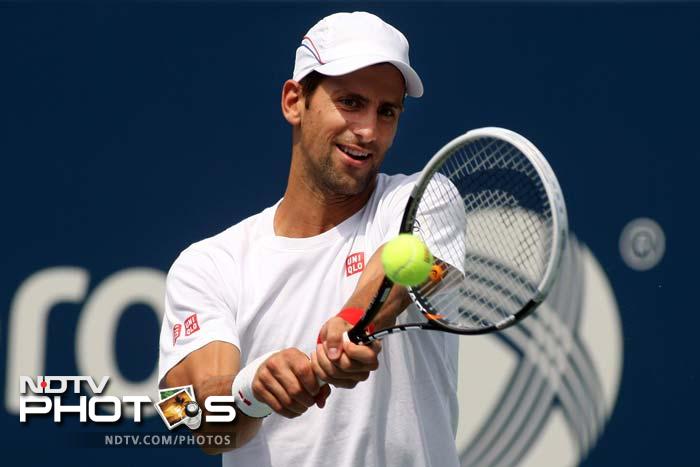 29-4 at Flushing Meadows over past five years, including first U.S. Open championship a year ago - Novak Djokovic loves to be in New York!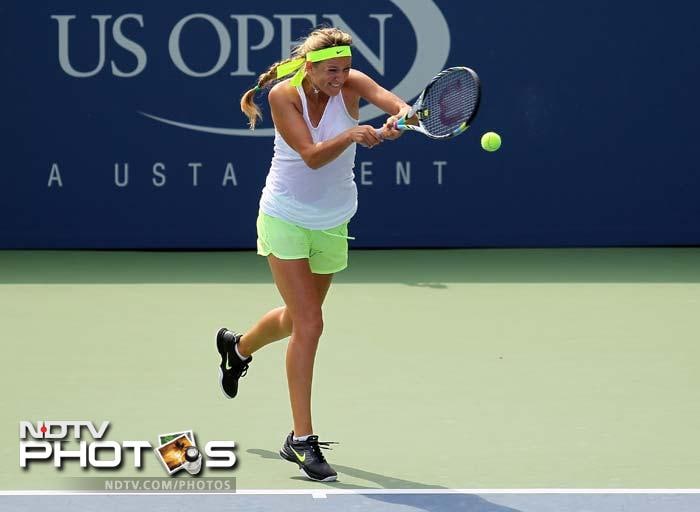 U.S. Open is the only Grand Slam tournament where Victoria Azarenka hasn't been past the fourth round. She will be looking to erasing that from her record book this time.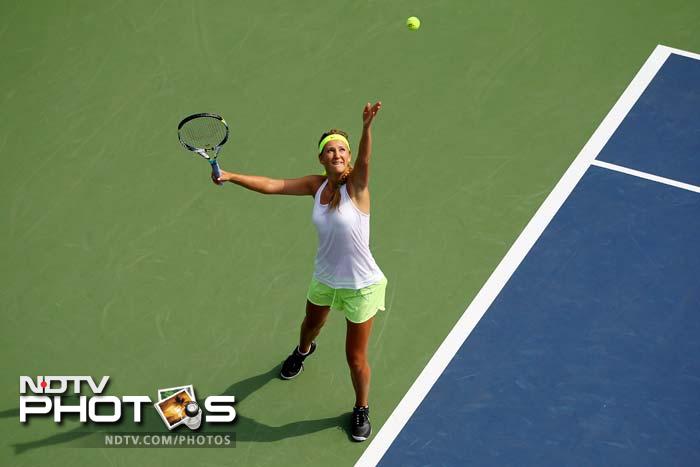 After winning her first major title in January at the Australian Open this year, there is no reason why she cannot pull off another win here.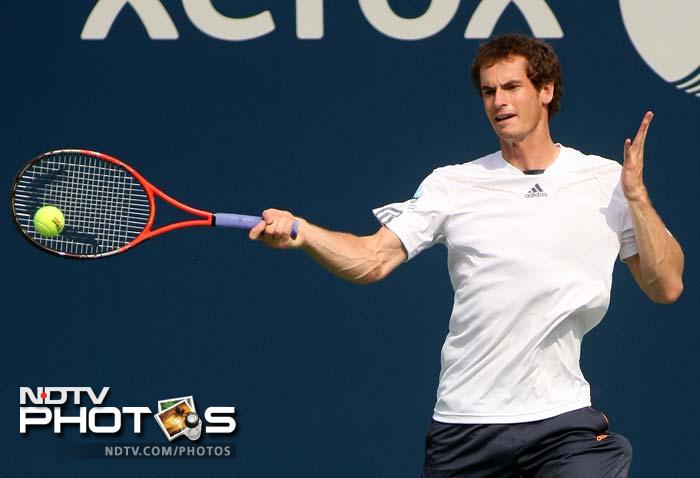 Gold medal at London Olympics, beating Federer in final at Wimbledon's Centre Court, could be the breakthrough Andy Murray needed. Has the potential to continue with his fighting form.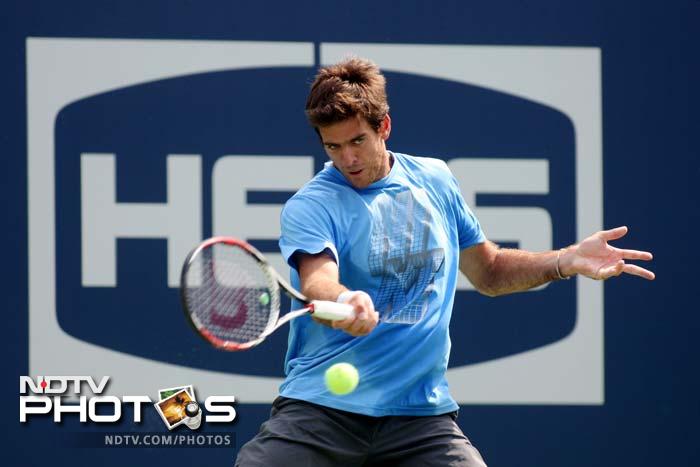 Do not discount Juan Martin Del Potro of Argentina who is capable of registering upsets if he plays to his reputation.