Tennis is a game of varying skill. It's also a sport of varying moods, feelings and emotions. A look at some from this edition of the US Open, live from the Arthur Ashe Stadium. (AFP and AP images)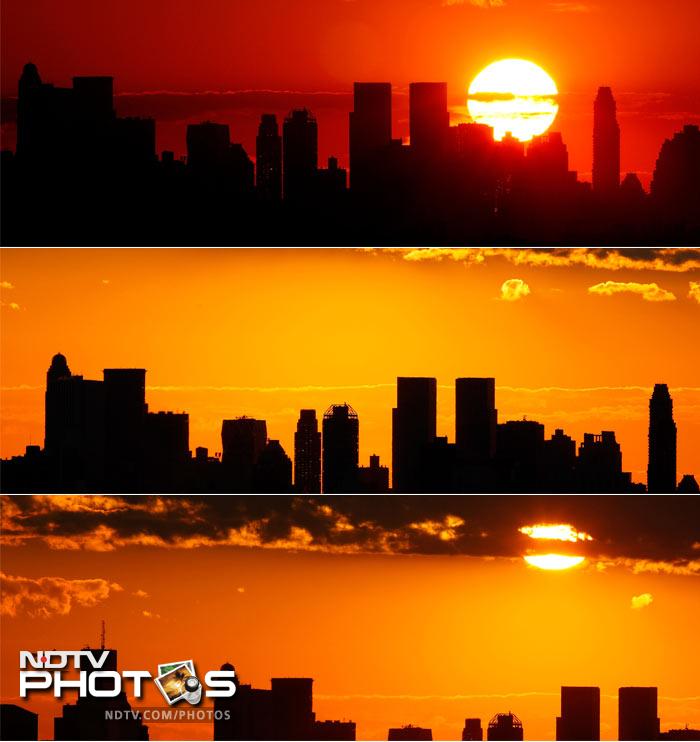 Tennis is a game of varying skill. It's also a sport of varying moods, feelings and emotions. A look some in this edition of the US Open, live from the Arthur Ashe Stadium. (AFP and AP images)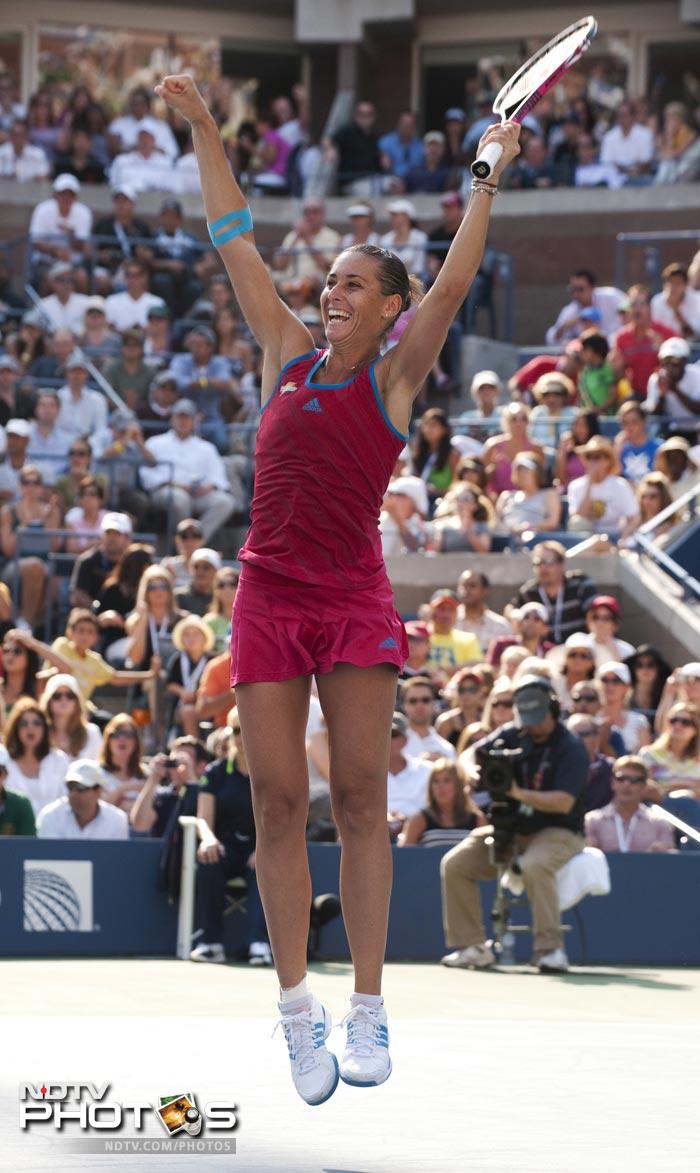 <b>Jubilant:</b> Flavia Pennetta after defeating Maria Sharapova.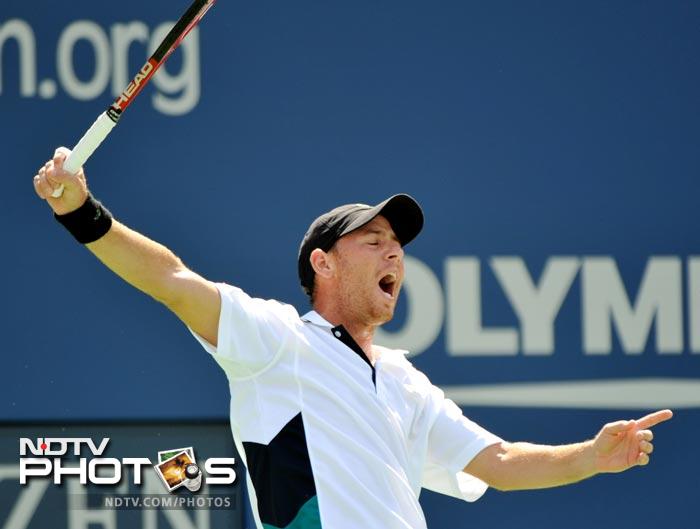 <b>Despair:</b> Dudi Sela of Israel after mis-timing a shot to Roger Federer.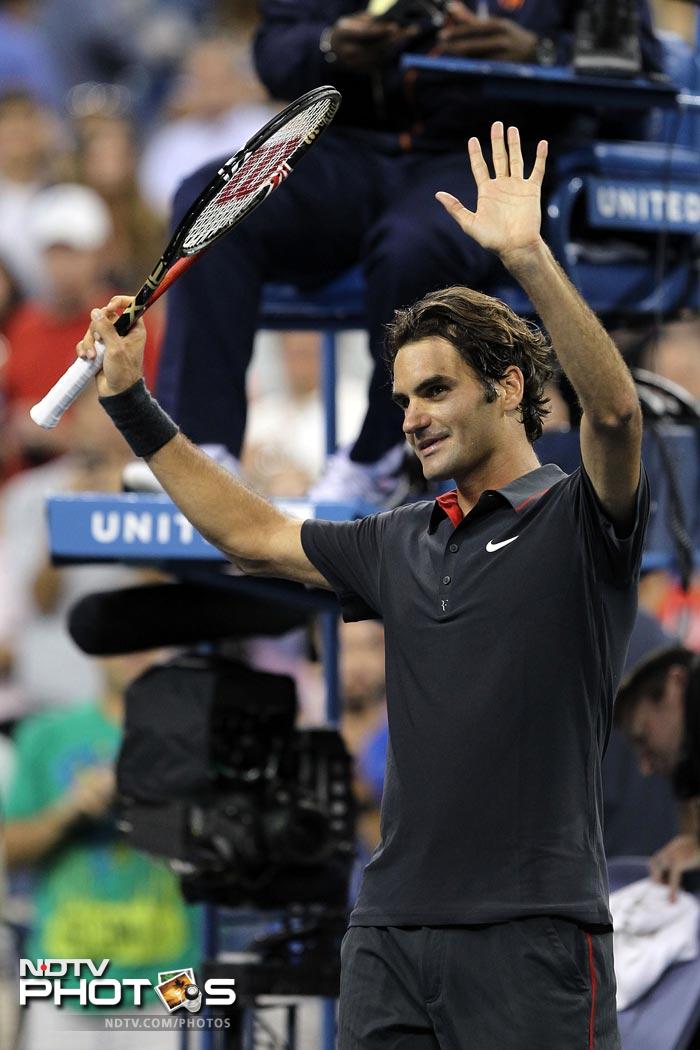 <b>Grateful:</b> Federer acknowledges the cheer after a match. Humility is also what has defined this player for long.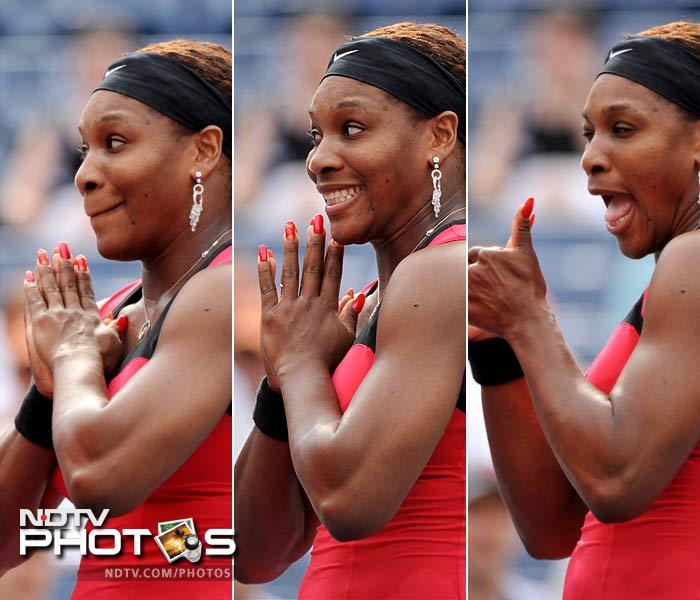 <b> Naughty, nice and confident:</b> Serena Williams showcases her expressive side after a match.
<b>Affection:</b> Celebrity audience members, Alec Baldwin in this case, need some attention, umm..affection, too.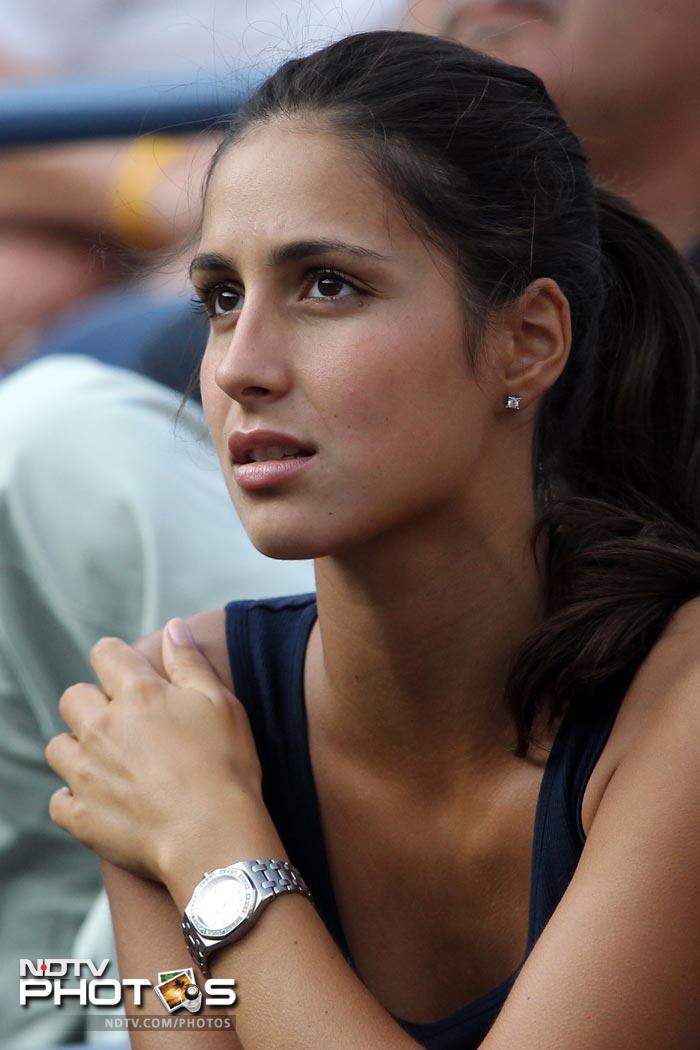 <b>Pensive:</b> Girl-friend Maria Francisca Perello watches Rafael Nadal play.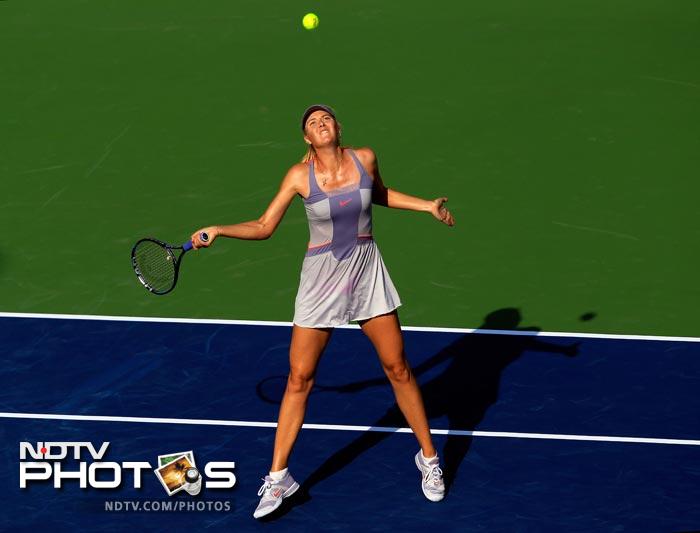 <b>Desperate:</b> Back to Maria. She tries hard to salvage the match against Pennetta, only to fail eventually.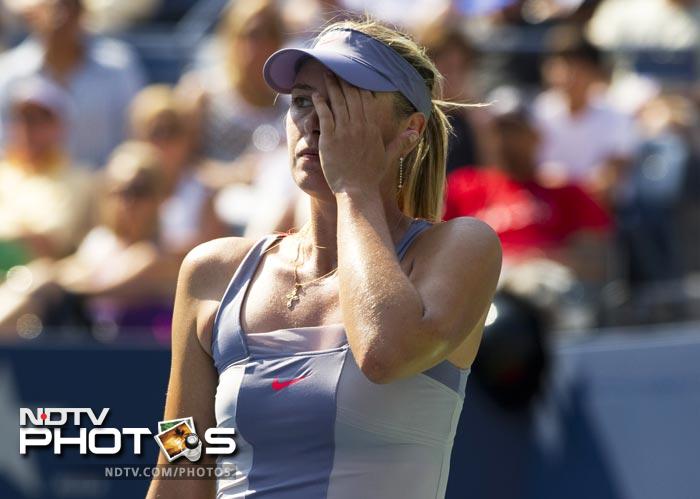 <b>Hurt/Dejected/Demoralised/Distraught:</b> Take a pick but it was just not Ms Sharapova's day on Friday.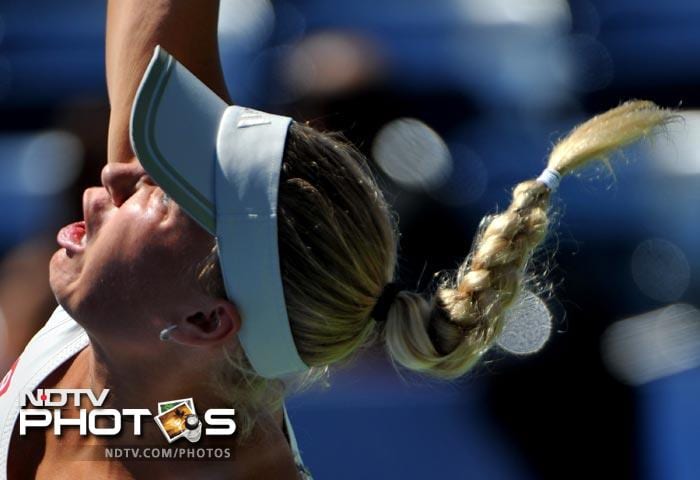 <b>Determined:</b> No such problems for Ms Caroline Wozniacki. Life is good for this Dane damsel, till now at least.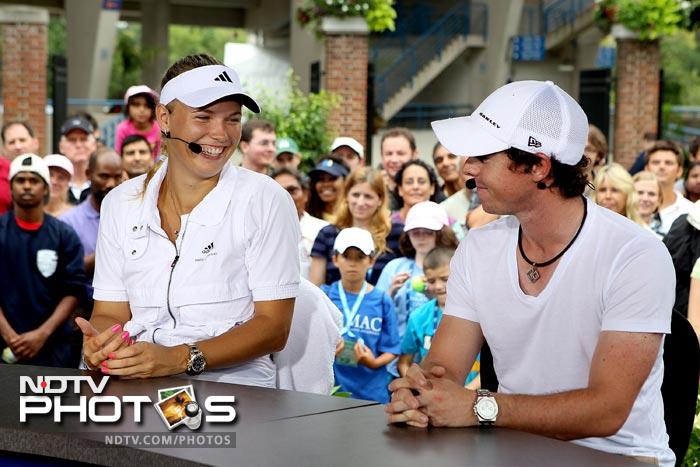 <b>Innocence:</b> That is what we like to believe this image says about the young-lovers Caroline and Rory.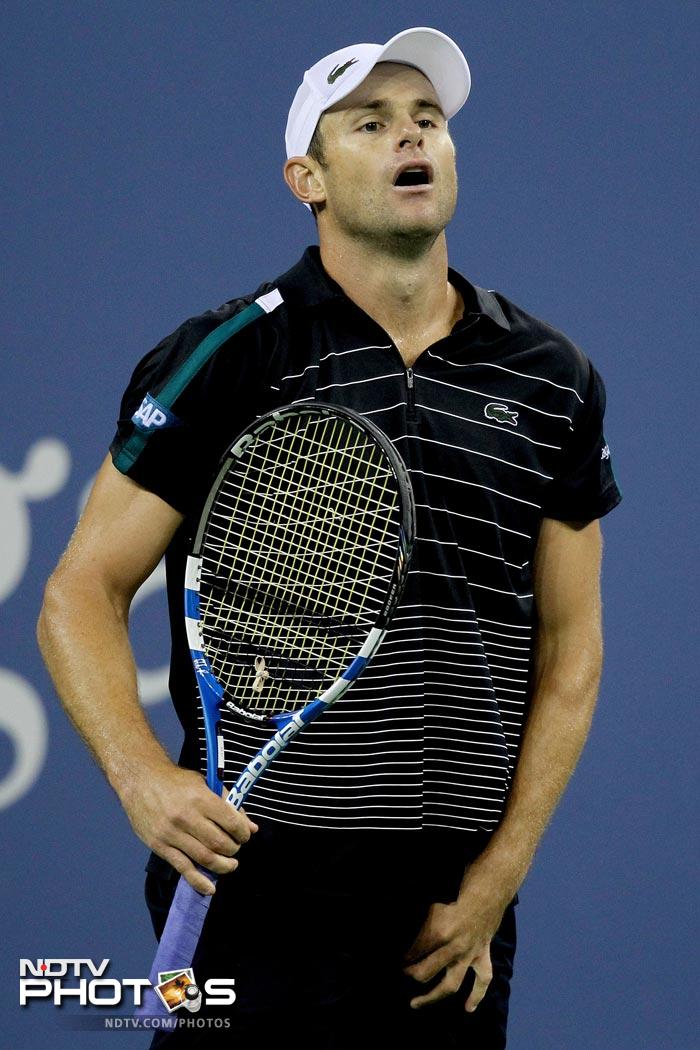 <b>Relieved:</b> Andy Roddick appears just that after winning a point against American teenager Jack Sock.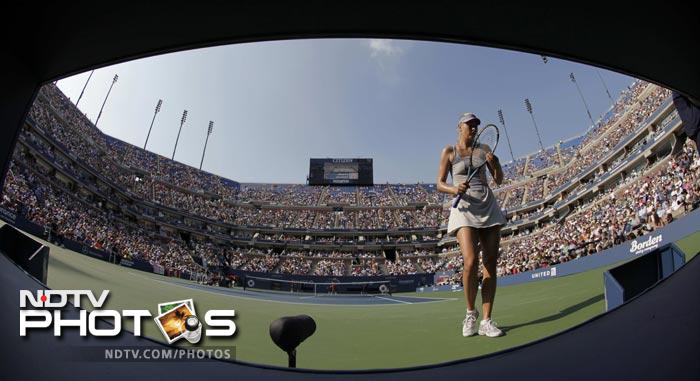 <b>Solitude:</b> All right, we love Maria here so we end this with her as well. Lonely in a big world, that is defeat.