They are known to be ferocious players who settle for nothing less than a win. Tennis stars however, have been doing more than just sweating it out in the ongoing tournament in Japan. Some candid shots you just cannot miss. (AFP images)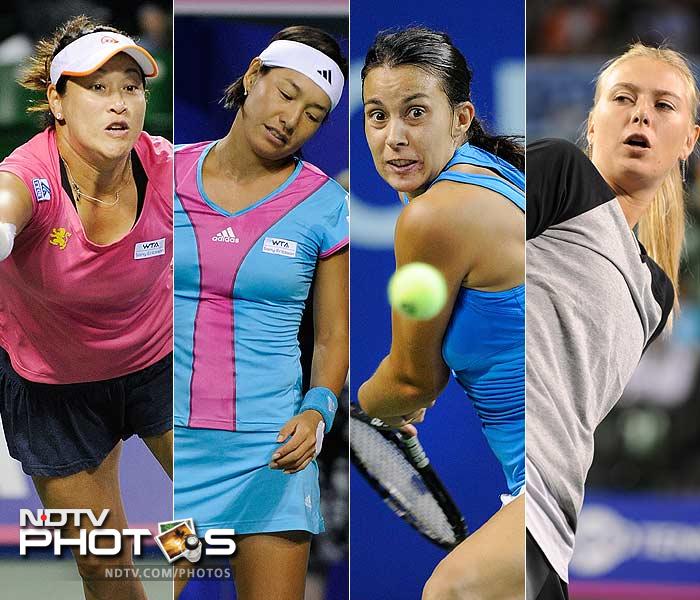 They are known to be ferocious players who settle for nothing less than a win. Tennis stars however, have been doing more than just sweating it out in the ongoing tournament in Japan. Some candid shots you just cannot miss. (AFP images)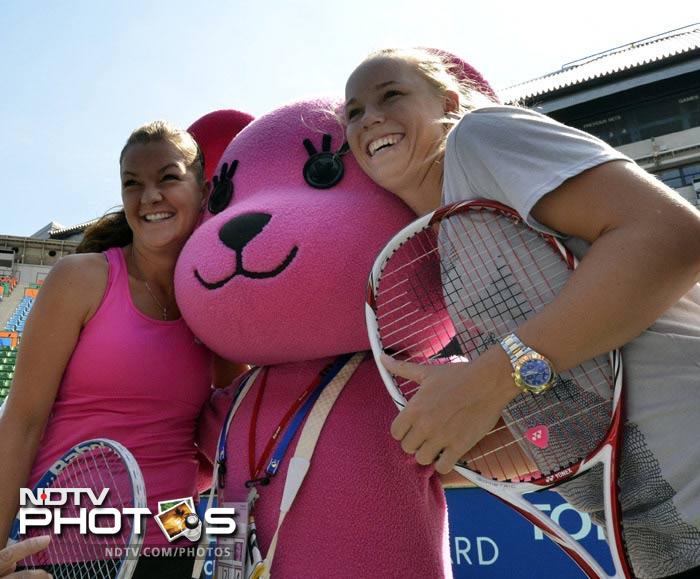 World number one ranker Caroline Wozniacki (R) of Denmark and Agnieszka Radwanska (L) of Poland smile with Sony's Internet mascot Momo.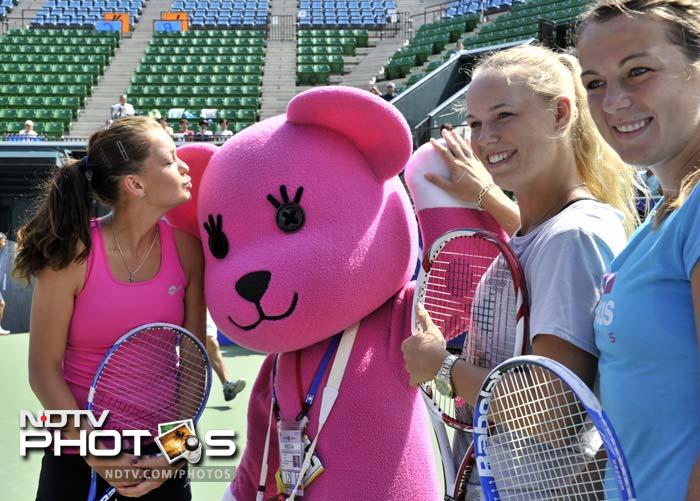 Russia's Agnieszka Radwanska (L) of Poland kisses Momo after a kids tennis clinic that was organised here.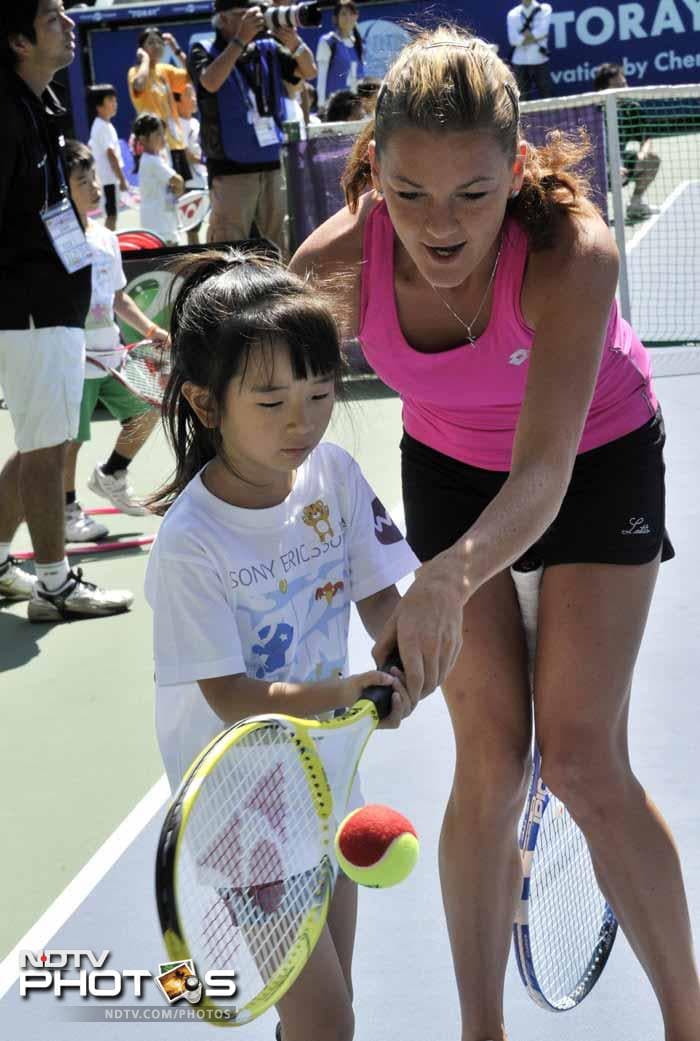 Agnieszka Radwanska (R) helps a Japanese child to play tennis at the kids tennis clinic at the Pan Pacific Open tennis tournament in Tokyo.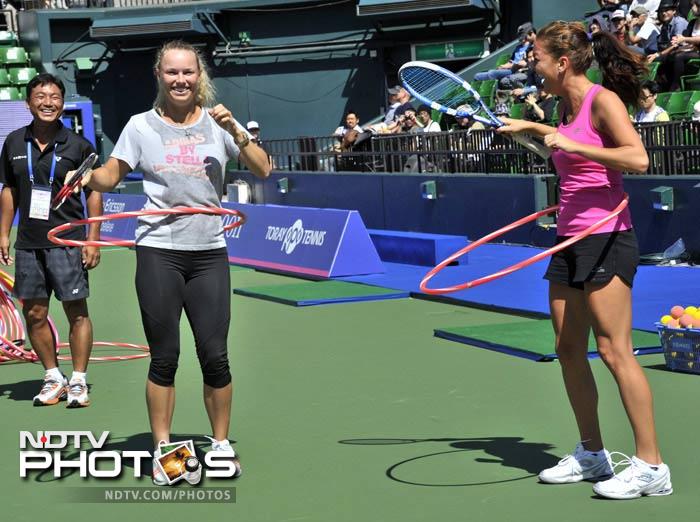 Wozniacki gets a hoola-hoop and joins in the fun. She shows she can do more than just play tennis.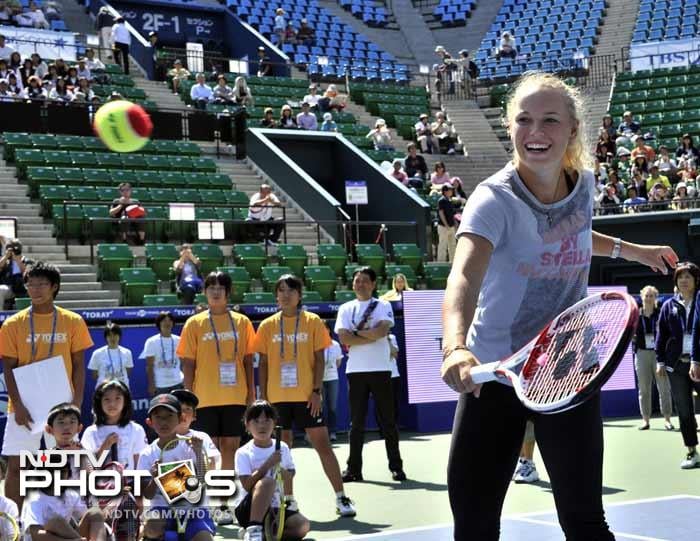 Wozniacki has been busy updating her facebook page with photographs such as these. Clearly, this woman is kicked about being in the land of the rising sun.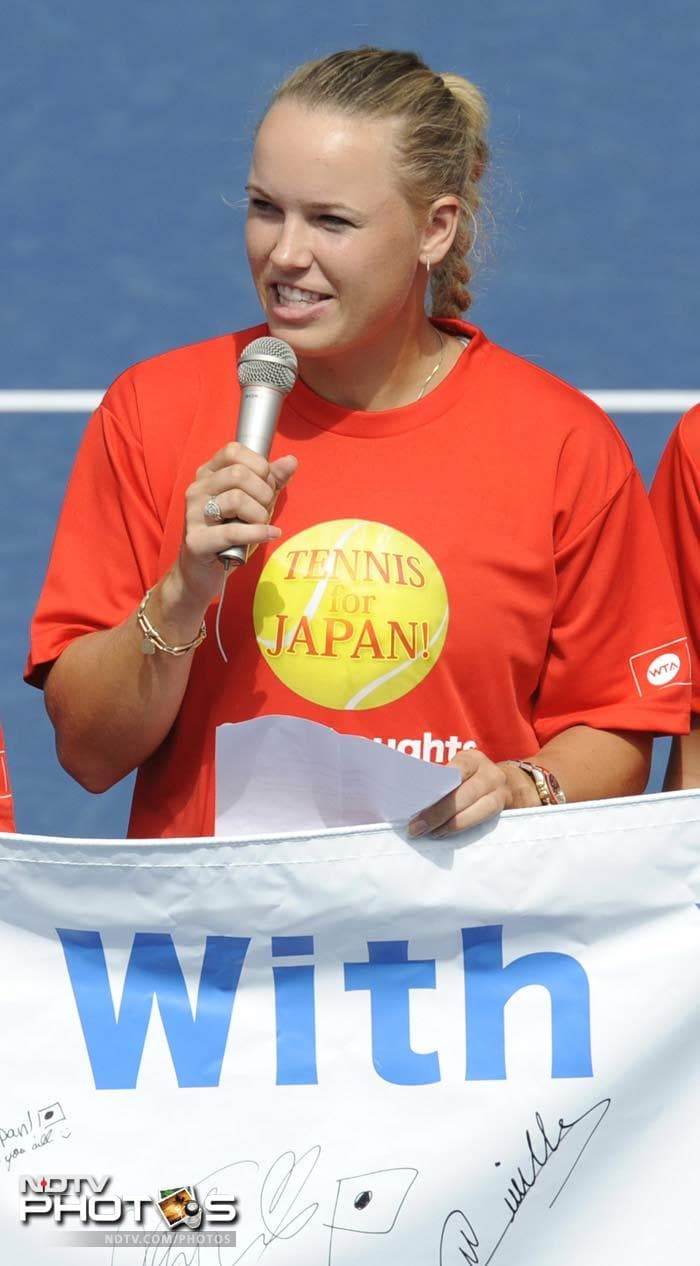 It is not all fun and games. Wozniacki also took part in a ceremony to show support to people affected by the earthquake and tsunami in Japan, earlier this year.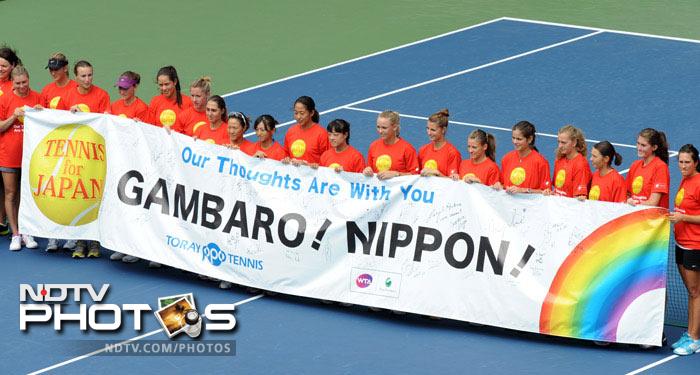 Tennis players attending the Toray Pan Pacific Open tennis tournament gather at a ceremony.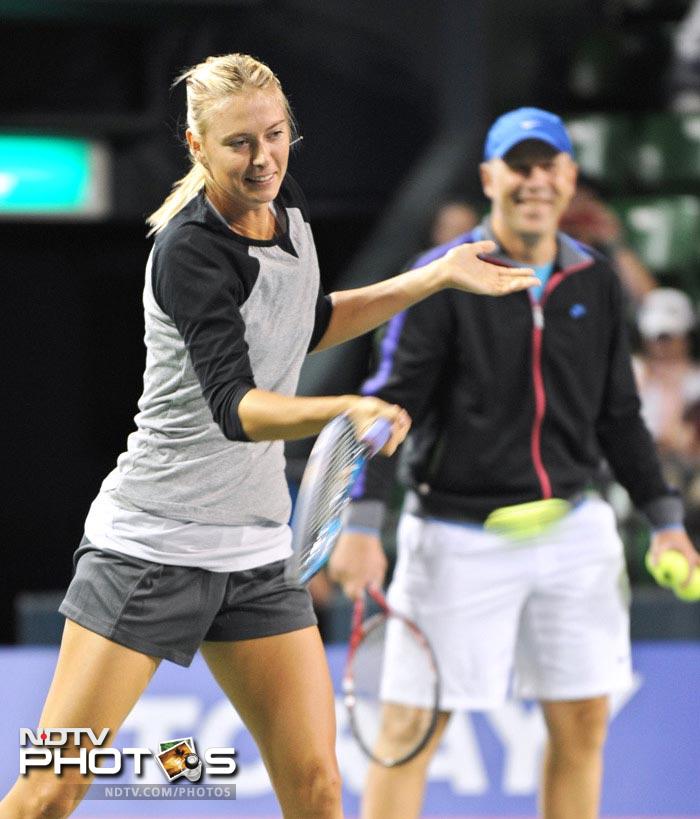 Maria Sharapova is here too and is captured in a rather light moment in this photograph.