Best match-winning knocks of IPL 4
From 10 teams, 51 days, 74 matches and around 150 players, it is not easy to remember all match-winning knocks in the fourth and longer Indian Premier League. So, here we are with some of the best innings which proved to be the difference between the competing teams.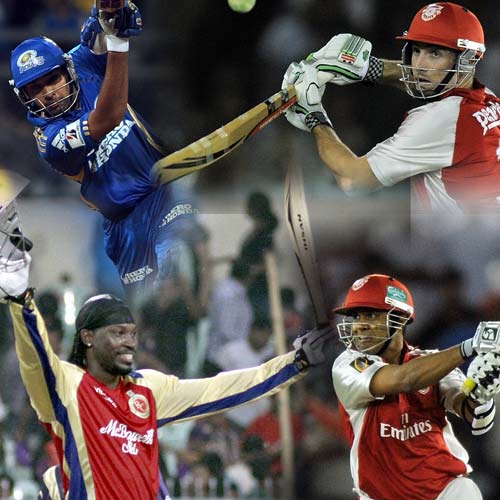 Ten teams, 51 days, 74 matches and around 150 players. It is definitely not an easy task to remember all match-winning knocks in the fourth and longer Indian Premier League. So, here we are with some of the best innings which proved to be the difference between the competing teams.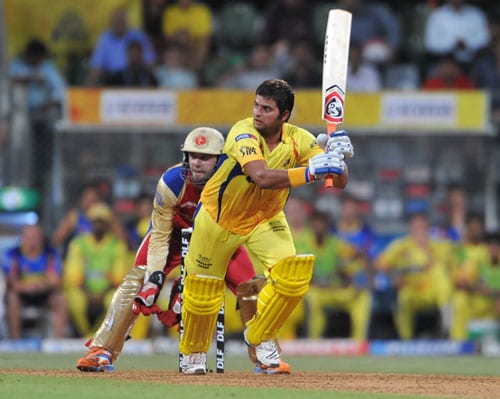 Last year it was MS Dhoni who steered his side to the semi-final playing a captain's knock against Kings XI Punjab. The Super Kings eventually lifted the trophy. This year surviving a few controversies because of owner N Srinivasan, Chennai are well on course and have made it to the final for the third time in four years. In the first play-off match against Royal Challengers Bangalore in Mumbai, Chennai were set a challenging target of 176 runs. This after Chris Gayle's roaring willow went unexpectedly silent. And once the openers Mike Hussey and Murali Vijay departed with just 7 runs on the board, it was left to Suresh Raina to steady the innings. The left-hander did not let his team down and smashed unbeaten 73 runs off 50 balls. He was well-supported by S Badrinath, Dhoni and Albie Morkel in Chennai's 6-wicket win.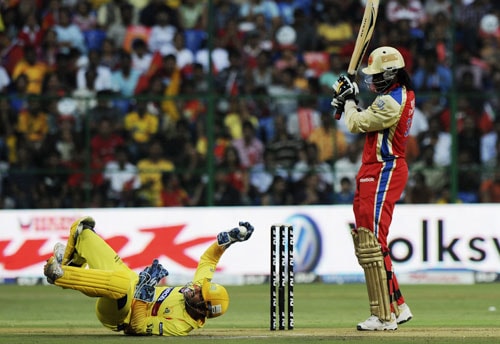 Before the first play-off match, Chennai and Bangalore teams clashed for the last time in the league stage. And it was Bangalore who had total control of the match. Winning the toss, Bangalore asked Chennai to bat. Their bowlers wreaked havoc and had Chennai four down when their skipper MS Dhoni came for the rescue. His unbeaten 70 runs took their total to 128 runs. Chasing the total, it was Chris Gayle who took the Bangalore stadium by storm. Scoring unbeaten 75 runs off just 50 balls, Gayle hit four 4s and six 6s to become the highest scorer of the IPL Season 4. Needless to mention that Bangalore won the match comprehensively.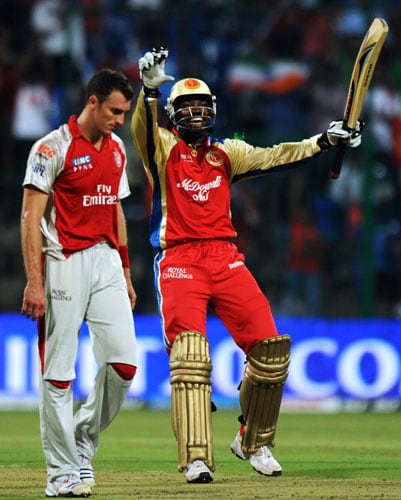 Royal Challengers Bangalore were languishing in the bottom half of the IPL points table but that was before one man made a gala entry into the team and the tournament. Chris Gayle looked determined to prove himself after going unsold in the IPL 4 auction and making a back door entry into the Bangalore team only after Bangalore needed someone to replace an injured Dirk Nannes. After destroying his former team Kolkata Knight Riders, Gayle followed it up with an even more devastating knock of 107 off 49 balls against Kings XI Punjab. The West Indian's 2nd century of IPL 4 was laced with 10 fours and 9 sixes.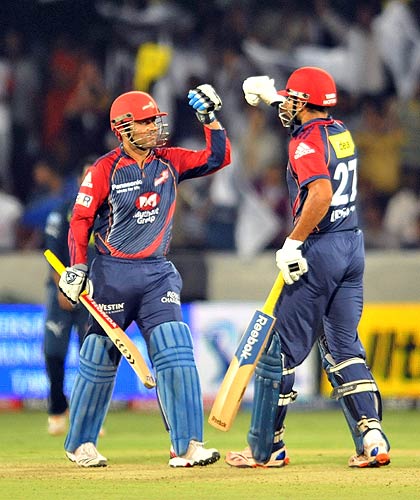 Delhi Daredevils skipper Virender Sehwag single-handedly demolished Deccan Chargers bowlers with a blistering century to guide his team to a four-wicket victory in an IPL match.<br><br>Chasing a stiff target of 176, Sehwag took the Chargers attack to the cleaners scoring 119 from only 56 balls with the help of 13 fours and six sixes as his teammates had little contribution in the winning cause.<br><br>His maiden T20 century made him the highest scorer of the IPL 4.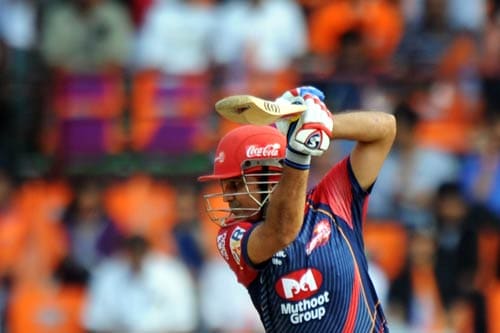 With two back-to-back losses under the belt, the Delhi Daredevils needed a win desperately against Kochi in the 36th IPL match. On a tricky Kochi wicket, batsmen from both the teams struggled to score. Delhi captain Virender Sehwag was the only exception. Electing to bat, Sehwag scored 80 off 47 balls to take his side to a total of 157 while wickets kept tumbling from the other end.<br><br>On the track with uneven bounce, Kochi were all out for 119 runs.<br><br>Sehwag later slammed the pitch saying, "People are coming to watch fours and sixes and not to see 120 runs. If you give a track for bowlers and batsmen, I'm sure you'll end up making 170 and 180 runs in 20 overs and everybody will enjoy the game."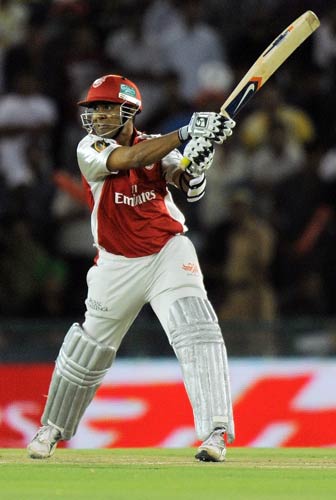 This knock has to feature atop the list not only because it is the highest individual knock in the fourth edition, but also the best so far. Paul Valthaty, who was a 'nobody' till he took the Chennai bowlers for a ride, became an overnight phenomenon with his unbeaten knock of 120 runs in Mohali. Chasing a big total of 188 runs, Valthaty steered Punjab single-handedly to a 6-wicket win.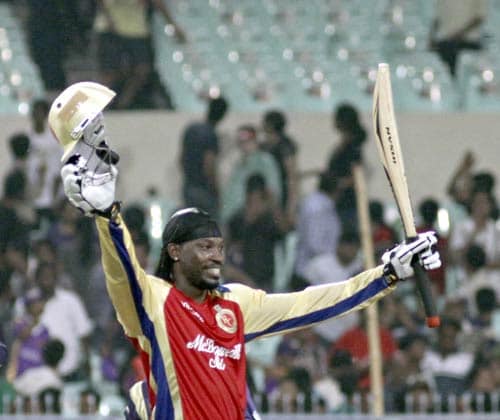 Chris Gayle's former team had to face the wrath that was evoked by his national board. Gayle opted to play in the IPL rather than playing for the country against Pakistan. In the game against the Kolkata Knight Riders, Gayle unleashed to slam a 55-ball 102 runs to hand Bangalore a thumping 9-wicket win. In the process, Gayle hit 7 sixes and 10 fours.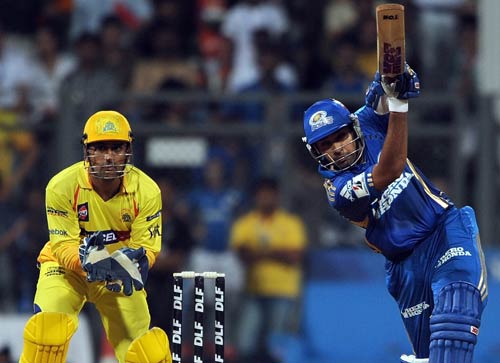 He might have been out of favour in the Indian team, but Rohit Sharma proved he is one talent that must not be wasted. In the match against the Chennai Super Kings, the Mumbai Indians lost their openers R Sathish and Sachin Tendulkar for just 13 runs. Rohit then came on to the field and joined Ambati Rayudu for a 61-run stand. After Ambati's dismissal, Rohit was joined by Andrew Symonds. The duo accelerated the scoring rate and took Mumbai to a total of 164 runs. Sharma scored a 48-ball 87 runs with the help of eight fours and five sixes.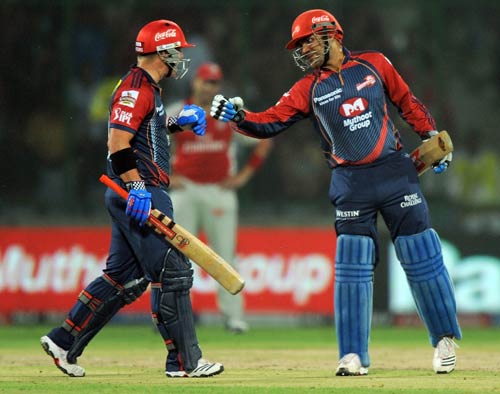 The 26th IPL match between Delhi Daredevils and Kings XI Punjab had the highest total on the board, courtesy Virender Sehwag and David Warner. The Delhi openers' quickfire knocks to take the total to 231 runs at the Feroz Shah Kotla. Both of them scored 77 runs each but Sehwag's knock came off 35 balls, his strike rate being 220.00. He slammed eight fours and four sixes.<br><br>Warner, on the other hand, scored a boundary less but he took 48 balls for his 77 runs.<br><br>Kings XI Punjab fought back hard with the help of Shaun Marsh's 95 runs but still fell short by 29 runs.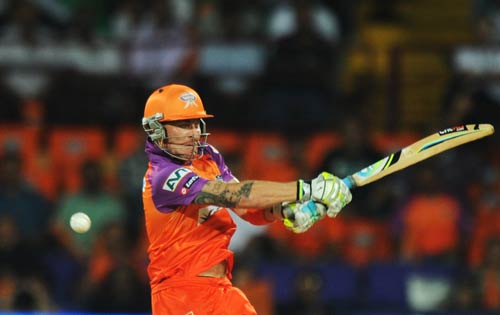 Sachin Tendulkar scored his first ever century in the T20 format against the Kochi Tuskers Kerala to take the score to 182 runs. It seemed a mammoth total for a struggling Kochi side but Brendon McCullum had other ideas. He opened the innings with skipper Mahela Jayawardene. He flayed the bowlers for his 60-ball 87 runs to script one of the biggest upsets of the IPL 4. Jayawardene too scored a half-century (56) to steer his side to a crushing 8-wicket win against the mighty Mumbai Indians and spoil Tendulkar's century celebrations.