Day two of the French Open at the Roland Garros saw many ups, a few downs and a whole lot of excitement. There were brief fights but the strong mostly reigned supreme in the first round. A look at the day's highlights. (AFP and AP images)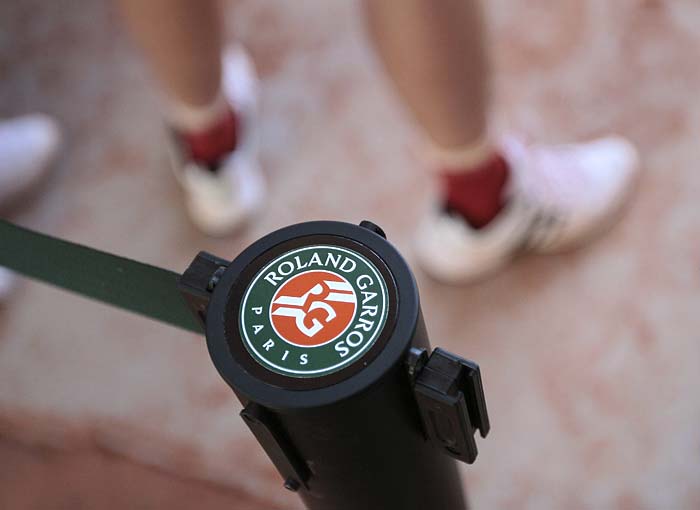 Day two of the French Open at the Roland Garros saw many ups, a few downs and a whole lot of excitement. There were brief fights but the strong mostly reigned supreme in the first round. A look at the day's highlights. (AFP and AP images)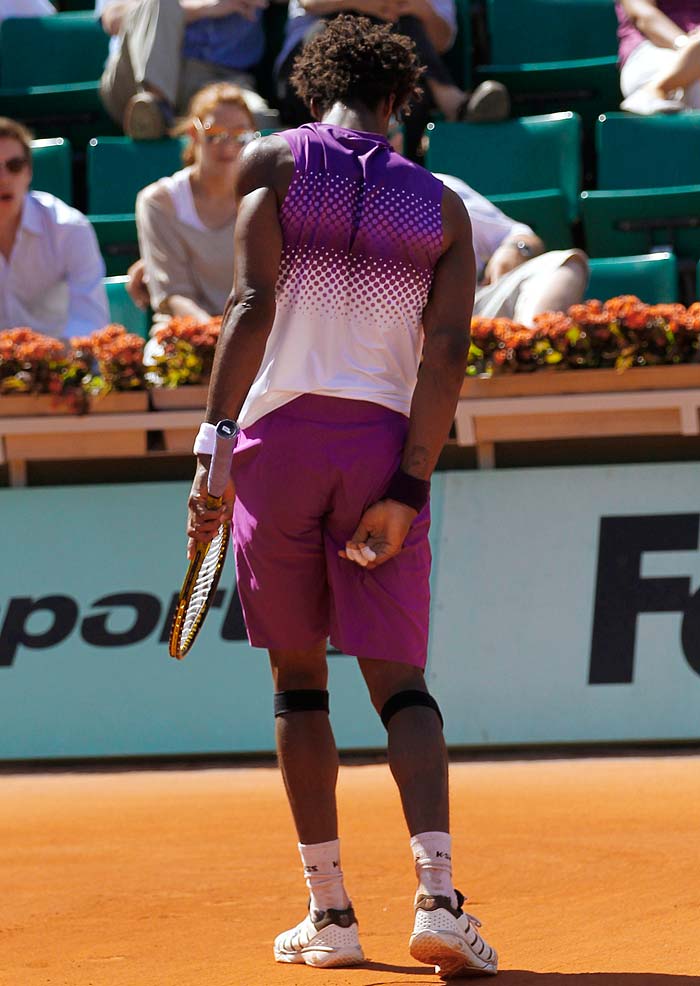 Local boy Gael Monfils gave some cheer to fans here as he battled a relatively unknown Bjorn Phau of Germany and came back to win 4-6, 6-3, 7-5, 6-0.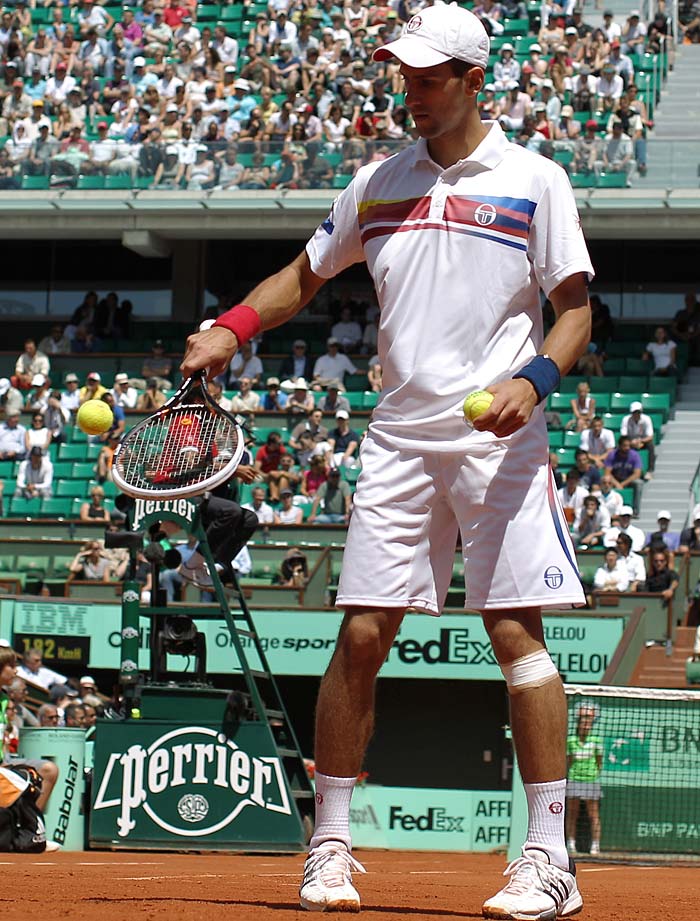 All eyes in the morning were on Novak Djokovic and the Serb did not disappoint. He continued to his 38th win in 2011, beating Thiemo De Bakker of the Netherlands 6-2, 6-1, 6-3.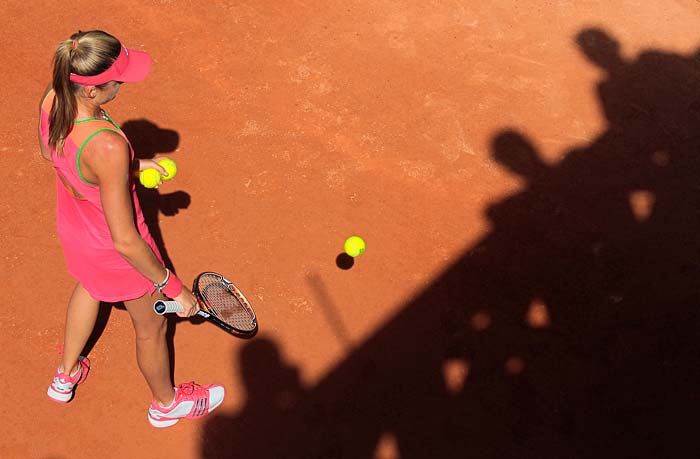 In the women's draw, Daniela Huntuchova of Slovakia ran over Shuai Zhang of China in straight sets. She won 6-3, 6-3.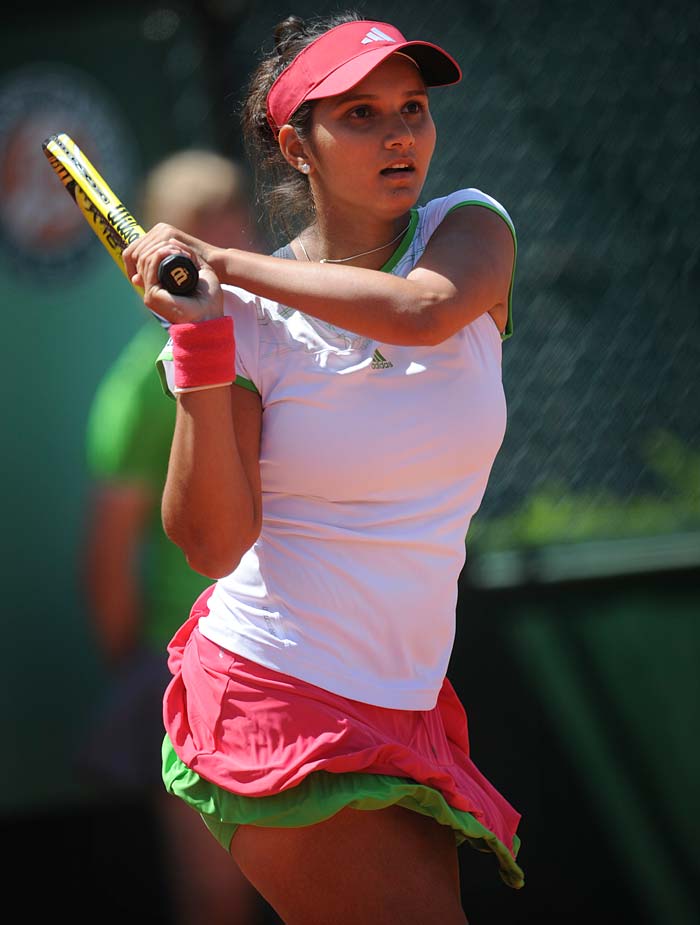 The biggest joy for the Indians though came when Sania Mirza helped herself to an easy but unexpected win against her German opponent Kristina Barrois. She won 6-3, 6-3.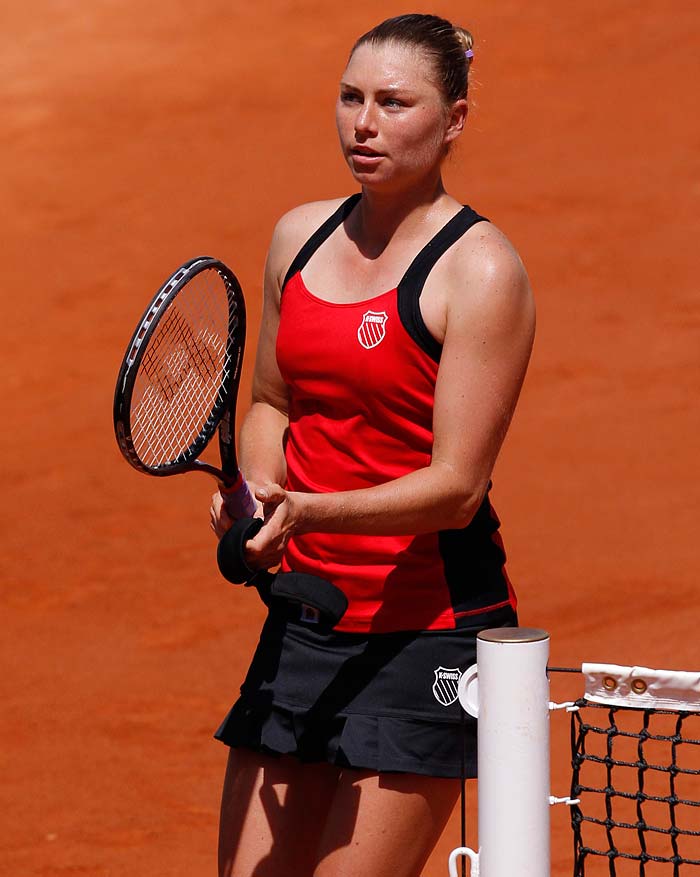 Russia's Vera Zvonareva after her match against Lourdes Dominguez Lino of Spain which the former wrapped up in straight sets - 6-3, 6-3.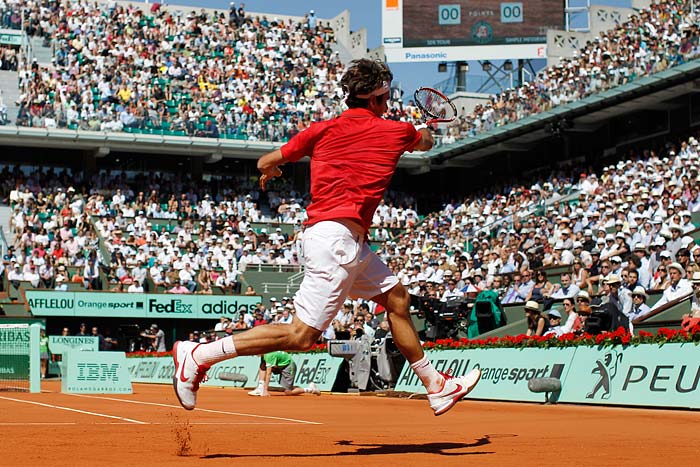 Switzerland's Roger Federer had to battle a brief resistance towards the later stages of his match against Spain's Feliciano Lopez. Federer eventually won 6-3, 6-4, 7-6.
A German spectator waits for his favourite heroes to take to the court as he colours himself in the colours of the national flag.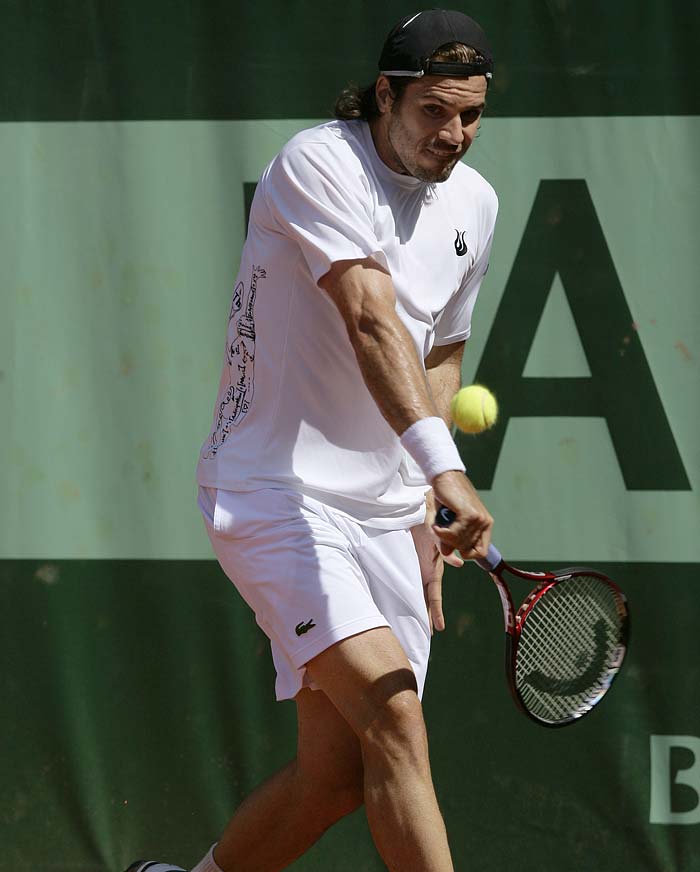 Tommy Haas however could not overcome the challenge posed by Turkey's Marsel Ilhan as he eventually lost 4-6, 6-4, 6-7, 4-6, after a thrilling battle.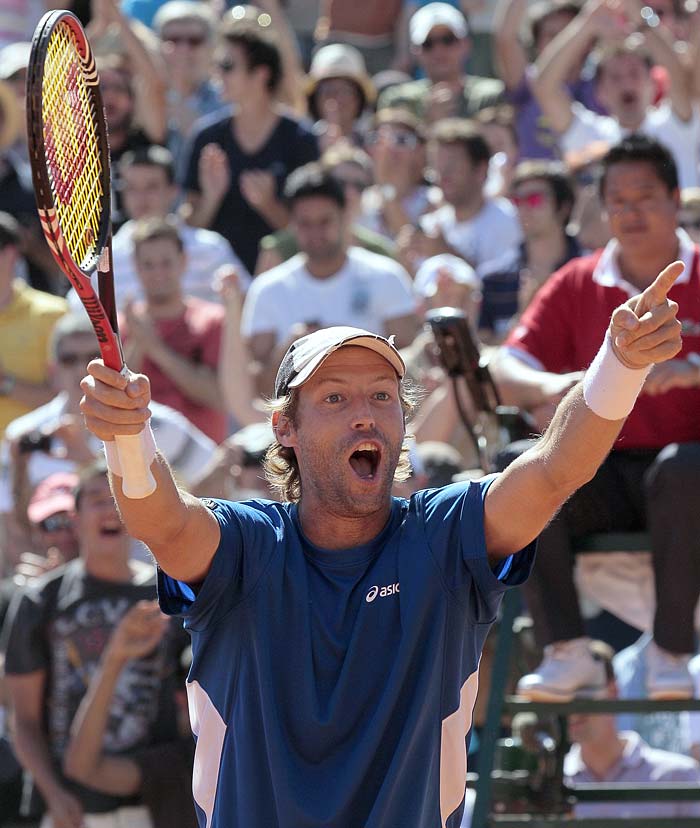 Another home boy, Stephane Robert, reacts after registering a win against Tomas Berdych of Chechoslovakia in a gruelling battle.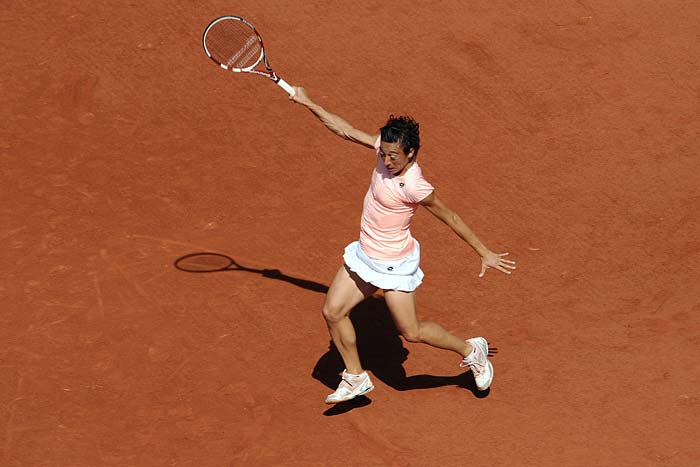 Defending champion Francesca Schiavone of Italy had no trouble in cruising into the second round as she beat Melanie Oudin of the United States 6-2, 6-0.