Rafael Nadal turns 26 on Sunday and while he has had many birthdays at the Roland Garros in Paris before, this year, the Spaniard has said that he will spend the day practicing for his upcoming matches. (AFP image)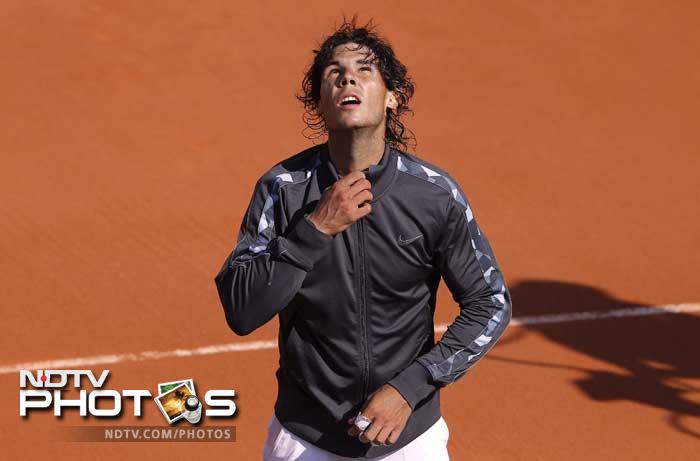 Rafael Nadal turns 26 on Sunday and while he has had many birthdays at the Roland Garros in Paris before, this year, the Spaniard has said that he will spend the day practicing for his upcoming matches. (AFP image)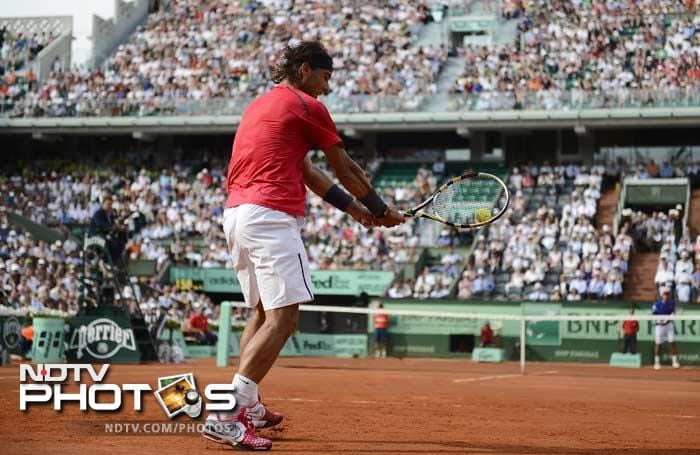 Nadal has been powerful in the tournament so far, as is expected of a player of his class. The Spaniard though has said that he would be happy with a small cake or a quick celebration on the lines of what has happened here before. ( AFP image)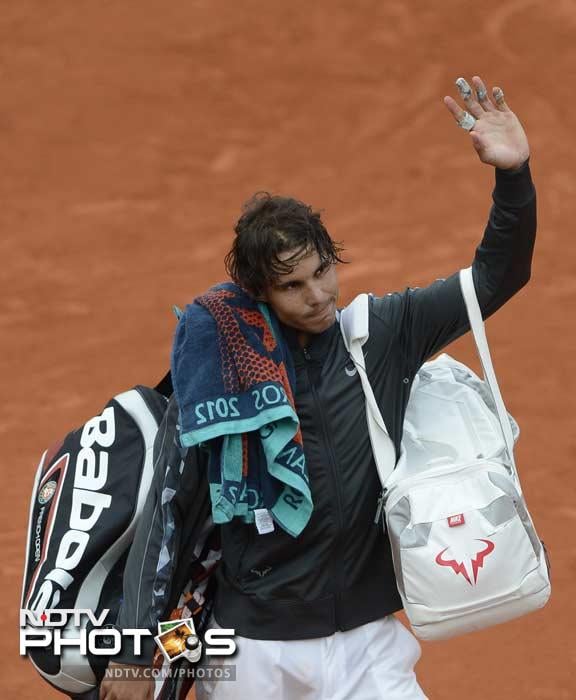 Having won the tournament last year and six times overall, Nadal though is keen to have the French Open title as his gift, this year too. (AFP image)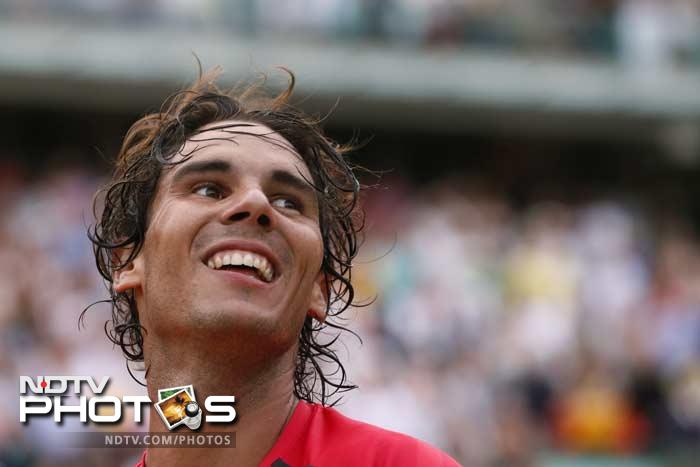 While family and friends are usually near during this day of the year, Nadal has been quoted by various news agencies as saying that the ultimate prize is a solid performance at the Roland Garros.<br><br>Talk about being a true athlete and a focused champion!! (AFP image)<br><br> Click on to read why Nadal stands a solid chance of etching his name on the title for the seventh time...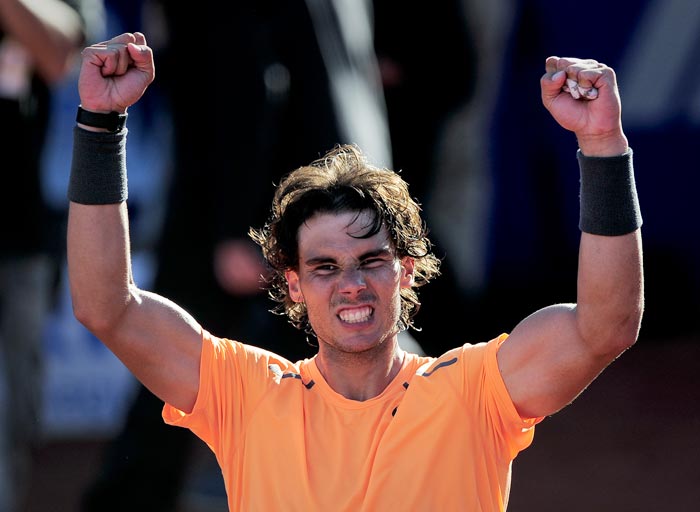 Rafael Nadal, who after winning the French Open record six times, is hailed as the undisputed King of Clay. But despite his stupendous success, the experts are divided if he can win his seventh French title this year. Reasons being his fitness, which troubles him sporadically, and World No. 1 Novak Djokovic, who has conquered all courts except Roland Garros.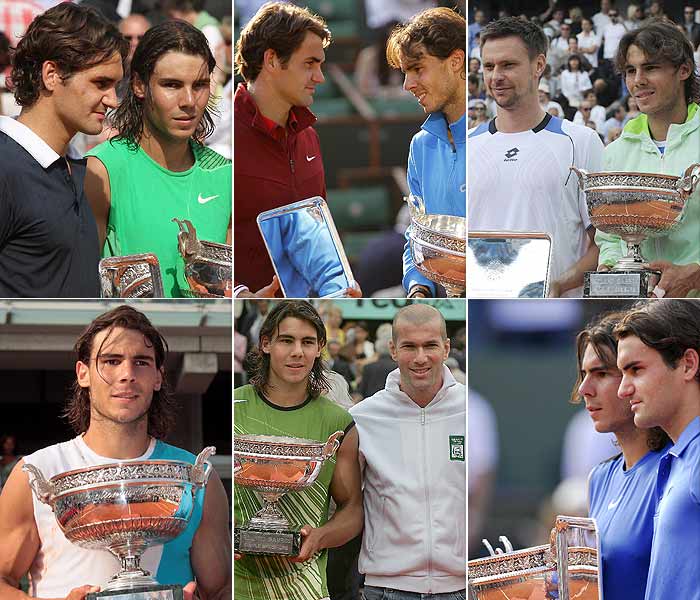 Despite beating Nadal seven times since last year, Djokovic has never made it to the French Open final, faltering thrice in the semi-finals. Djokovic-Nadal last clashed at Monte Carlo which the Spaniard won with ease. So odds are still stacked in favour of Rafa. Here's a quick look at Nadal's previous wins at French Open.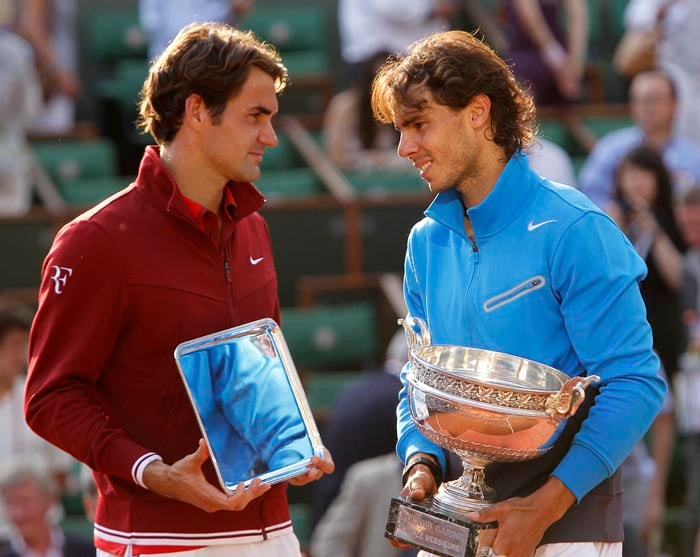 <b>2011: bt Roger Federer (SUI) 7-5, 7-6 (7/3), 5-7, 6-1</b><br><br>Nadal goes into Roland Garros on a dip with back-to-back claycourt losses to Novak Djokovic, prompting many to question his favourite tag for the first time in many years. However, after a five-set opening struggle against John Isner, he goes from strength to strength. In his fourth French Open final against Federer, who beats Djokovic in the semi-finals, the Spaniard hits back from 2-5 in the first set to win in four tough sets. He thus equals Bjorn Borg's record of six wins in Paris.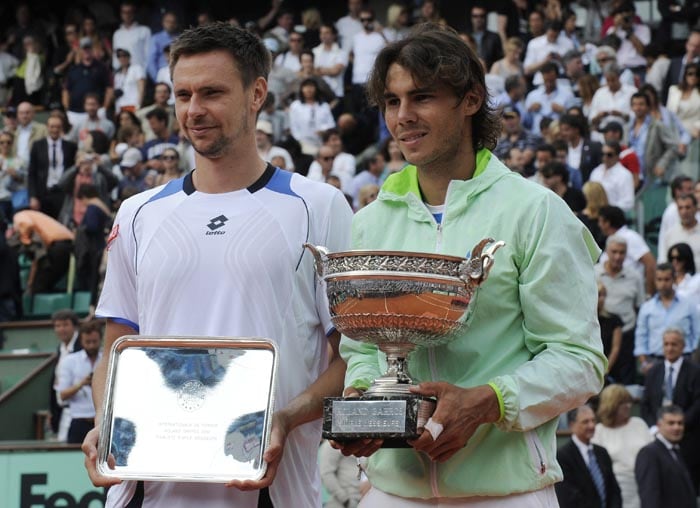 <b>2010: bt Robin Soderling (SWE) 6-4, 6-2, 6-4</b><br><br>Rafa reasserts his 'King of Clay' status. Having suffered his only career defeat in Paris the previous year in a shock fourth round exit to Robin Soderling, Nadal takes revenge over the Swede for a fifth French Open title. The win takes his tournament record to 38-1 and helps him depose Federer as world number one. It is the second time he wins the title without dropping a set, having first achieved the feat in 2008.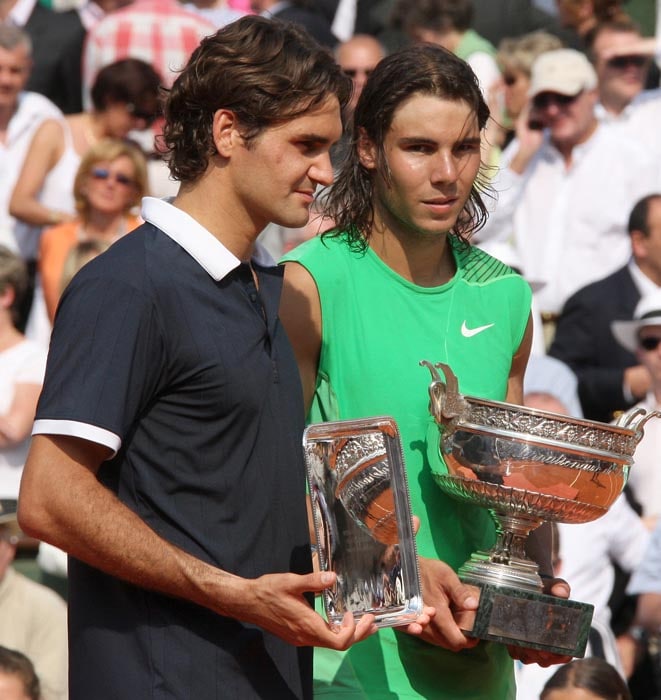 <b>2008: bt Roger Federer (SUI) 6-1, 6-3, 6-0</b><br><br>Another final gets added to the Roger-Rafa rivalry, arguably the greatest rivalry in tennis history. Nadal defeats Federer in the French Open final for the third year running, joining Borg as the only man to win four straight titles at Roland Garros. The Spaniard scores a stunning triumph over the world No.1, taking the last nine games of the match. It is the most one-sided final in Paris since 1977. The 22-year-old Nadal wins the title without dropping a set.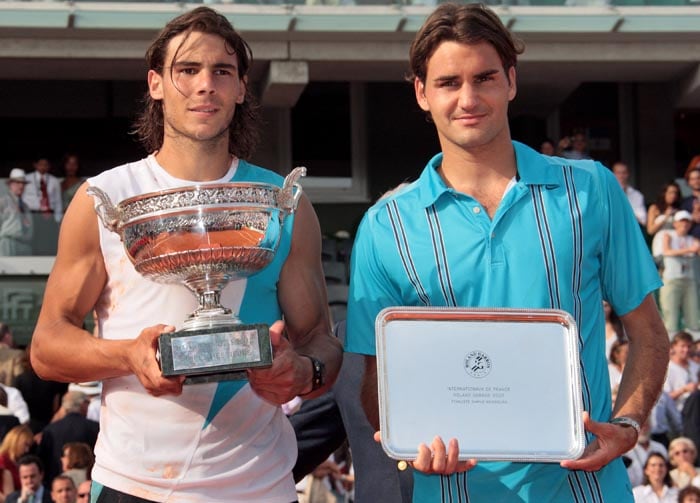 <b>2007: bt Roger Federer (SUI) 6-3, 4-6, 6-3, 6-4</b><br><br>Nadal destroys Federer's historic Grand Slam dream for another year by capturing his third successive French Open. The Spaniard's victory emulates Borg's record of three Roland Garros titles in a row. It also shatters Federer's hopes of capturing a first French Open and becoming only the third man after Don Budge (1938) and Rod Laver (1962 and 1969) to hold all four Grand Slam crowns at the same time.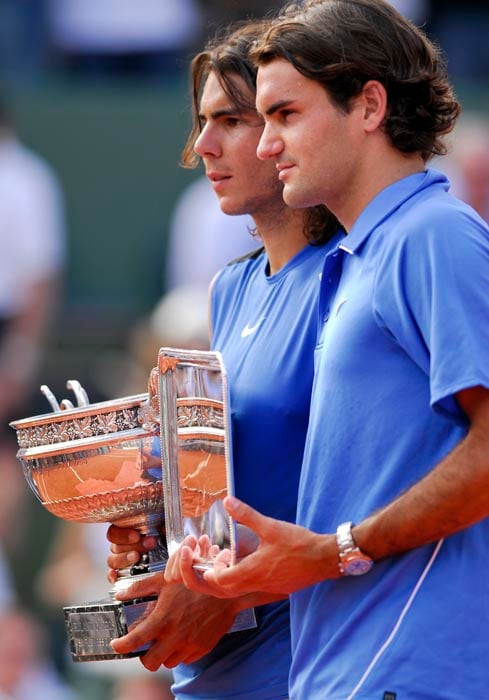 <b>2006: bt Roger Federer (SUI) 1-6, 6-1, 6-4, 7-6 (7/4)</b><br><br>Nadal scuppers Federer's bid to complete his Grand Slam collection by taking his second straight French Open title, coming back from a set down to beat the Swiss. Had he won, Federer would have become the first man to achieve a Grand Slam since Rod Laver in 1969. The victory extended 20-year-old Nadal's winning streak on clay to 60 matches with the 100th victory of his career on the surface.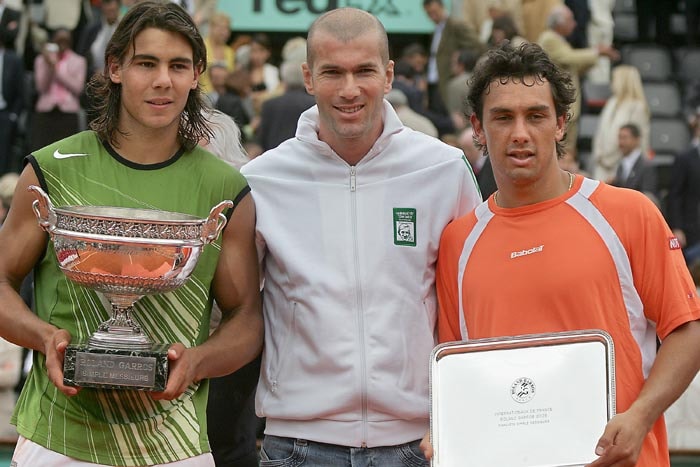 <b>2005: bt Mariano Puerta (ARG) 6-7 (6/8), 6-1, 6-3, 7-5</b><br><br>This is the moment that marks the beginning of a new chapter in tennis history. Nadal, just 19, wins his first French Open on his Paris debut. In the all left-handed final, Nadal downs the unexpected finalist, Puerta. The fourth seeded teenager is the youngest Grand Slam winner since Michael Chang at Roland Garros in 1989, aged 17. Nadal had come into the event as favourite having stormed to victory in the preceding Rome and Monte Carlo Masters. (Seen here in the picture is also football legend Zinedine Zidane)