Top 10 goals of FIFA World Cup
A look at the Top 10 best strikes in the 2010 FIFA World Cup so far.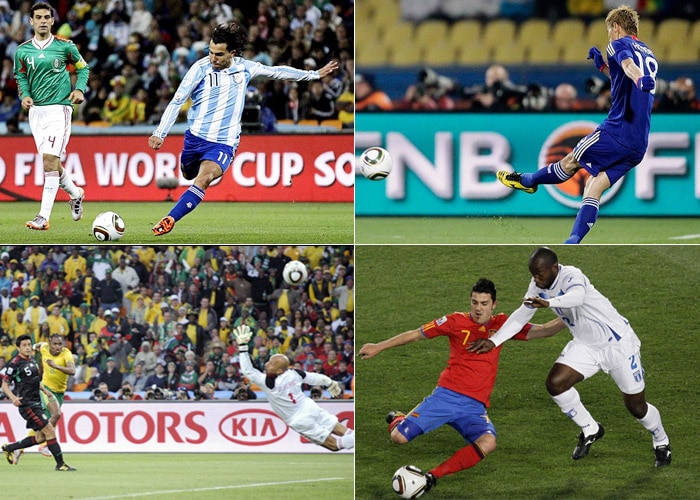 Be it Maradona's 'Hand of God' or the 'Goal of the century', Pele's numerous strikes and those of Ronaldo and Gerd Mueller, goals scored during the FIFA World Cup ramain etched in the memory of fans for a lifetime.<br><br>The 2010 FIFA World Cup too has been lit up by many breathtaking goals so far. Maicon's tight volley, Tevez's curling meteor and David Villa's impeccable poaching abilities have left fans world over asking for more.<br><br>While many teams opted for a defensive approach, it was the sheer perseverance, class and prowess of these goal scorers which helped their teams to make their way forward in the tournament.<br><br>NDTV takes a look at 10 such wonder strikes from this year's tournament so far.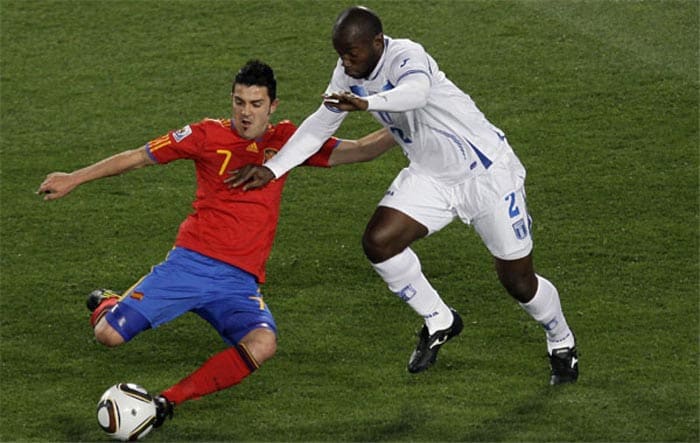 Having lost their opening encounter against the Swiss, the Spanish were up against it as they faced the determined Honduras. With the clock ticking by and anxiety rising, David Villa decided to show some individual brilliance and calmed the Spanish nerves.<br><br> Villa had been scintillating out on the left flank and he did brilliantly to beat four Honduras defenders on a slaloming run in from the touchline before curling a shot into the top corner, via the fingertips of the goalkeeper. It was a wonderful, wonderful goal and a fitting way for Spain to begin their World Cup account. <br><br><a href="http://ndtv.footballindia.com/2010_worldcup/fan_survey.aspx" class="fg fn fl fs12">Pick your best goal</a>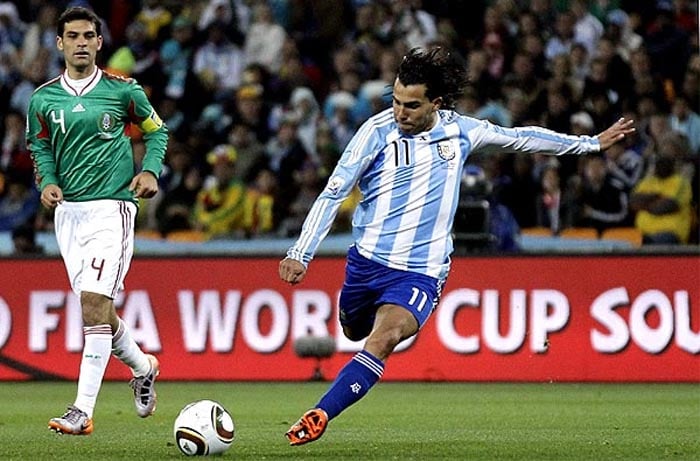 The Mexicans suffered a lot of heartburn due to the first two goals scored by Argentina in the Round of 16 fixture, but this one was a piece of magic from the Manchester City striker.<br><br> Tevez attempted to wriggle into space and latched onto a rebound, well outside the area. Hitting the ball on the turn first time, it lashed past Perez and into the top corner before the keeper could barely move. <br><br><a href="http://ndtv.footballindia.com/2010_worldcup/fan_survey.aspx" class="fg fn fl fs12">Pick your best goal</a>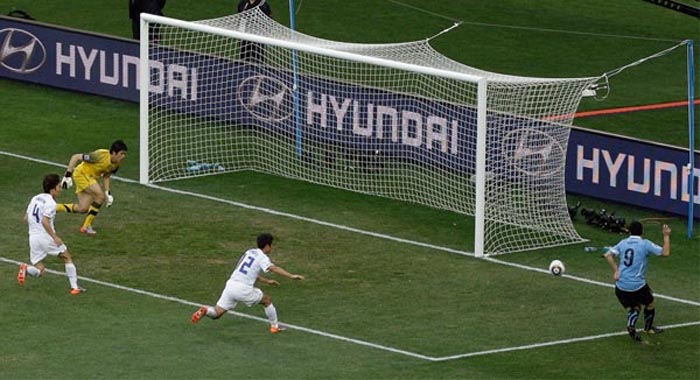 With both teams locked at 1-1 in the Round of 16 encounter between Uruguay and South Korea and the match looking destined for extra time, Suarez after receiving a pass from the corner cut inside and struck an absolute screamer which would surely go down as one of best goals scored in South Africa. <br><br><a href="http://ndtv.footballindia.com/2010_worldcup/fan_survey.aspx" class="fg fn fl fs12">Pick your best goal</a>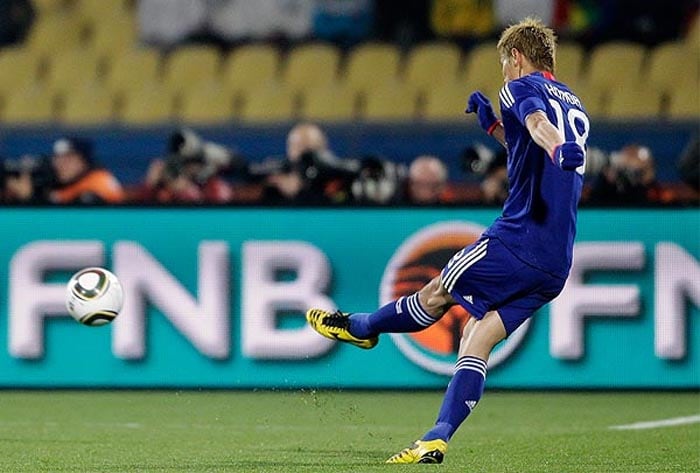 Japan's Keisuke Honda's opening goal during the World Cup group E soccer match against Denmark was one of the finest free-kicks taken at the 2010 FIFA World Cup. The two sides were pretty evenly matched till this strike from Honda, gave Japan the initiative and they never looked back. <br><br><a href="http://ndtv.footballindia.com/2010_worldcup/fan_survey.aspx" class="fg fn fl fs12">Pick your best goal</a>
With Maicon having scored a superb goal to put Brazil infront, North Korea finally dismantled their almost impenetrable defence to push forward. This left a lot of gaps in the back and Brazil were always threatening to hit on the counter attack.<br><br> On one such counter, Robinho slipped a perfect through-ball to Elano who was advancing into the box on the right and with the ball at his feet and just the goal-keeper to beat, the man from Galatasaray made no mistake with a cool side-footed finish. <br><br><a href="http://ndtv.footballindia.com/2010_worldcup/fan_survey.aspx" class="fg fn fl fs12">Pick your best goal</a>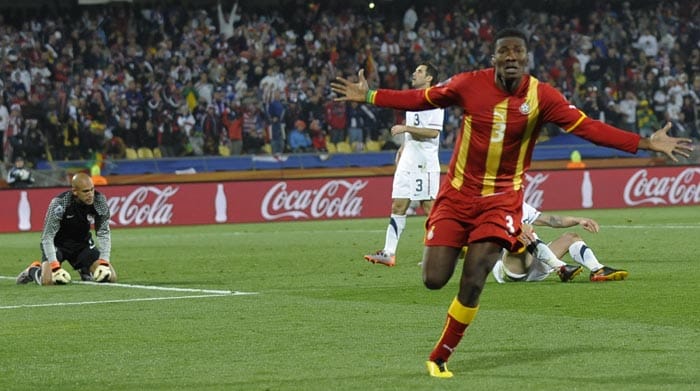 With the match having gone into the extra-time, both sides pushed hard to get the goal that would help them seize the initiative over the 30 minutes. Within three minutes the Americans' profligacy was punished when Asamoah Gyan showed great strength and composure to control a long ball forward with his chest and bury his strike from a wide angle despite the close proximity of two defenders.<br><br> The goal left the USA shell-shocked as they failed to produce an equaliser and gave Ghana their their first ever spot in the FIFA World Cup quarter finals. <br><br><a href="http://ndtv.footballindia.com/2010_worldcup/fan_survey.aspx" class="fg fn fl fs12">Pick your best goal</a>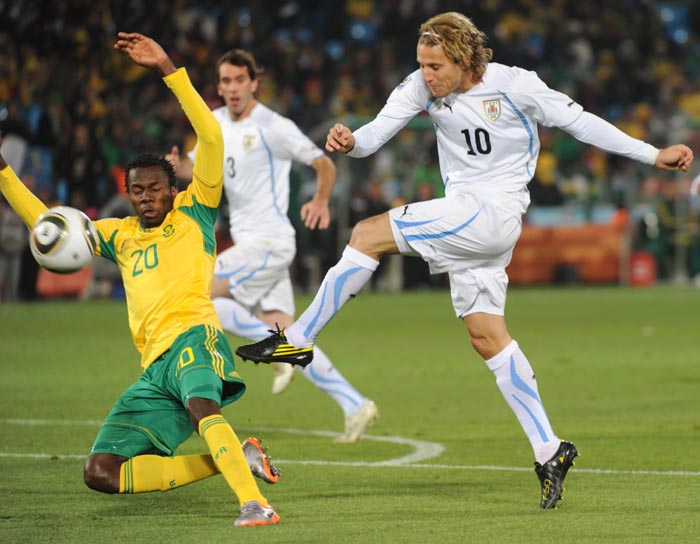 Having drawn their first game against France, Uruguay knew that a win over the hosts would put them in contention for a place in the next round. And star striker Diego Forlan delivered on the promise by shooting from 25 yards out to give the Uruguayans the lead.<br><br> Never afraid to shoot when within sight of goal, Forlan let fly a scorcher which looped over the South African keeper Khune with the help of a slight but crucial deflection off home captain Aaron Mokoena, the ball clipped the crossbar en route to going in. <br><br><a href="http://ndtv.footballindia.com/2010_worldcup/fan_survey.aspx" class="fg fn fl fs12">Pick your best goal</a>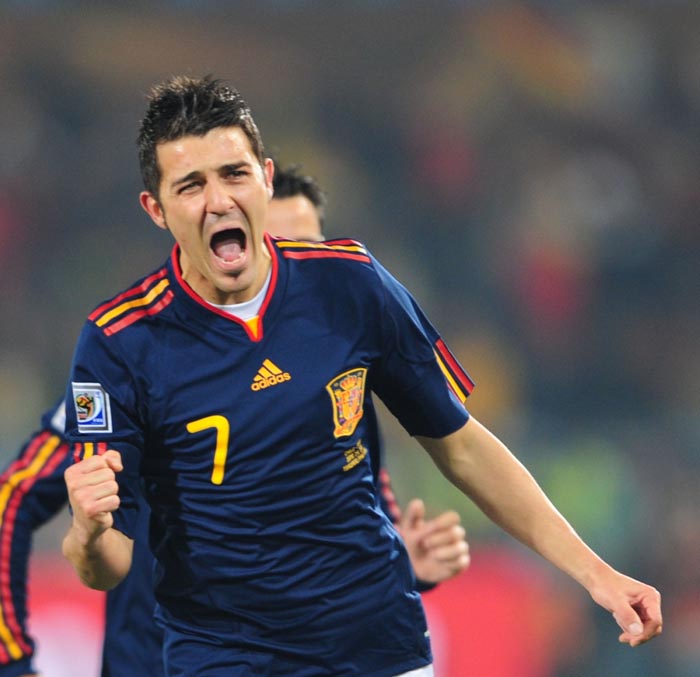 David Villa can very easily be termed as 'lucky feet', not to take anything away from the striker, but such is the now Barcelona man's prowess that he seems to find the net from the most unlikely of opportunities.<br><br> With Spain needing a win against Chile, Villa opened the scoring in the 23rd minute when Chilean keeper Bravo decided to commit hara-kiri. He came out for the ball and missed it. Villa who was lurking around, took control of the ball and let fly a first timer in the empty net to put Spain infront. <br><br><a href="http://ndtv.footballindia.com/2010_worldcup/fan_survey.aspx" class="fg fn fl fs12">Pick your best goal</a>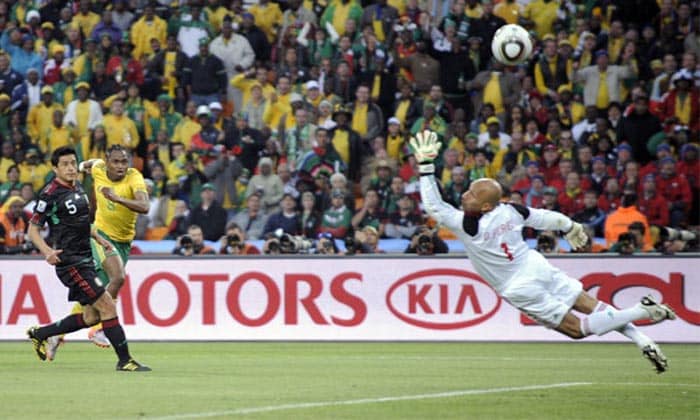 With home fans rallying behind them in the World Cup opener against Mexico, the 'Bafana Bafana' boys made more than a match out of the encounter. The highlight of the match was definitely the superb strike by South African mid-fielder Siphiwe Tshabalal who put the hosts in front.<br><br> Tshabalala was picked out on the break by a long raking ball and he fired a thunderbolt of a shot into the far top corner, leaving the Mexican keeper with absolutely no chance. The crowd went absolutely wild as the hosts took an unlikely lead and South Africa's hopes of qualification seemed like a reality. <br><br><a href="http://ndtv.footballindia.com/2010_worldcup/fan_survey.aspx" class="fg fn fl fs12">Pick your best goal</a>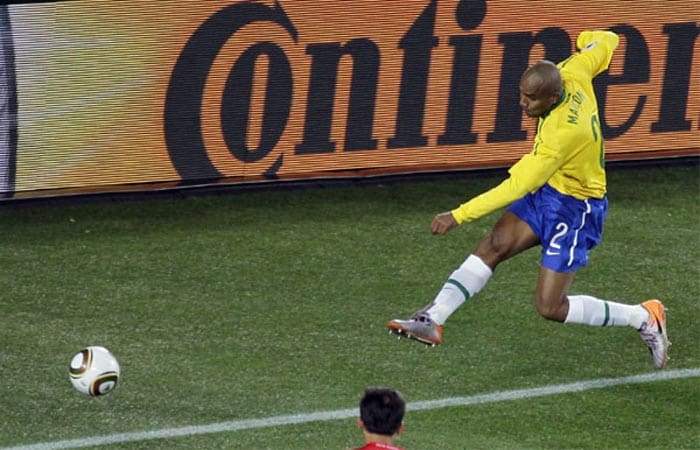 Not many would have given the North Koreans any chance against the mughty Brazil when they squared up against each other in their Group G opener. But the Asian minnows stunned everyone on the pitch and beyong with a display of resolute defending and lightening counter attacks. With Brazil looking desperate to get onto the scoreboard, Elano set Maicon free with a pass on the right hand side.<br><br> He was quick to reach the ball which seemed to be racing away and took a first time shot and bent the ball a long way to beat the Korean keeper on his near post from a very tight angle. It's difficult to say whether it was intentional but Maicon claimed he had scored such goals for Inter Milan previously. <br><br><a href="http://ndtv.footballindia.com/2010_worldcup/fan_survey.aspx" class="fg fn fl fs12">Pick your best goal</a>