Portugal edge past Denmark 3-2
Portugal were saved by a late strike from Silvestre Varela to register a victory over Denmark in a key Group B clash here at the Lviv Arena in Ukraine.
Portugal beat a valiant Denmark side 3-2 to keep their European hopes well alive and literally kicking. Portugal dominated the game for quite some time while Denmark never gave up. Portugal needed a late goal from sub Silvestre Varela to seal the deal. (AFP Photo)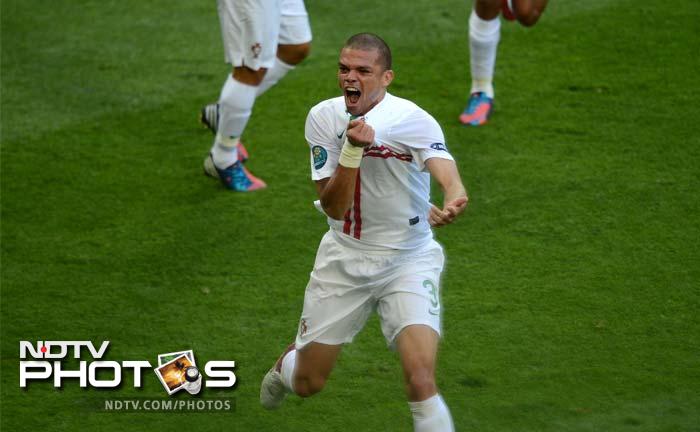 Pepe opened the scoring for Portugal to settle down some Portuguese nerves.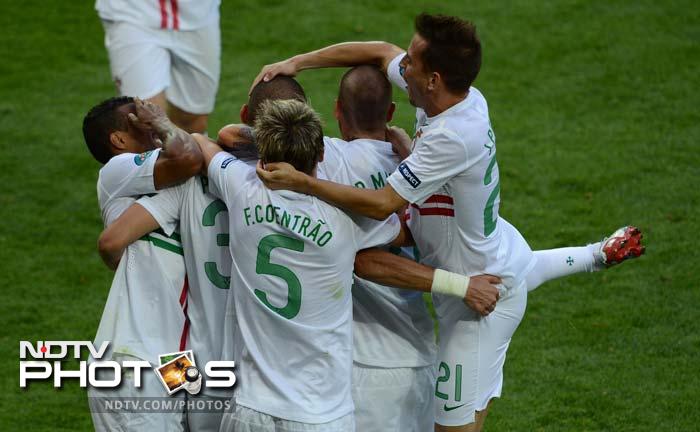 Portugal got what they wanted early on and then it was all about the 'whites' at the Arena Lviv. Helder Postiga got a second goal for Portugal to rock the Danes.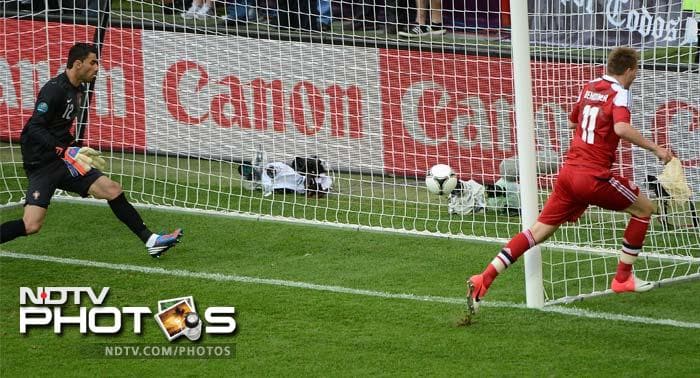 Portuguese defence then snoozed off as Nicklas Bendtner took full advantage to bring Denmark back into the game.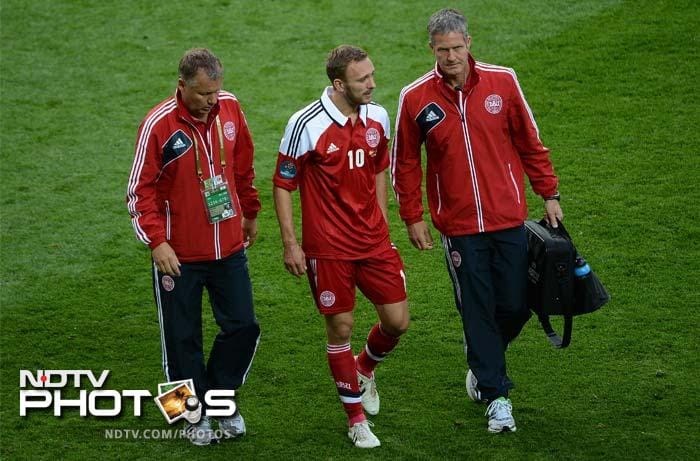 Not all was well with Denmark though as first they lost Niki Zimiling to injury and then Dennis Rommedahl (C) went off too. (AFP Photo)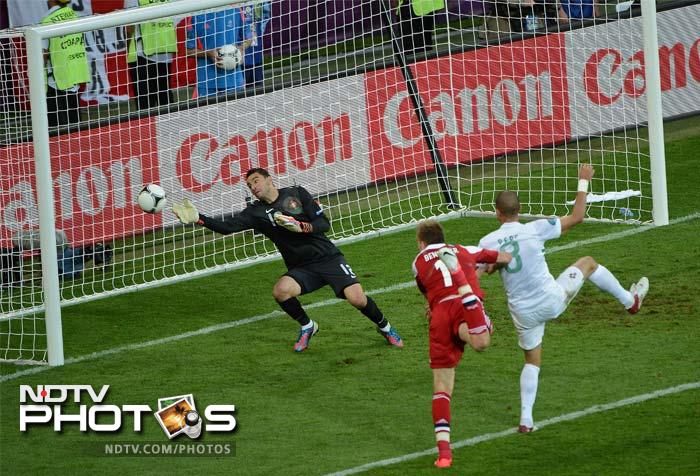 Nicklas Bendtner scored another goal for Denmark to set a cat amongst the pigeons. Portugal looked rather rattled at the time. (AFP Photo)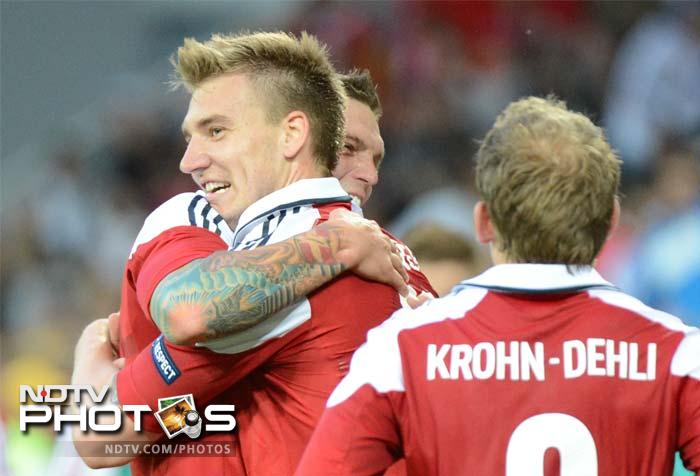 Portugal looked under pressure while the Danes celebrated. (AFP Photo)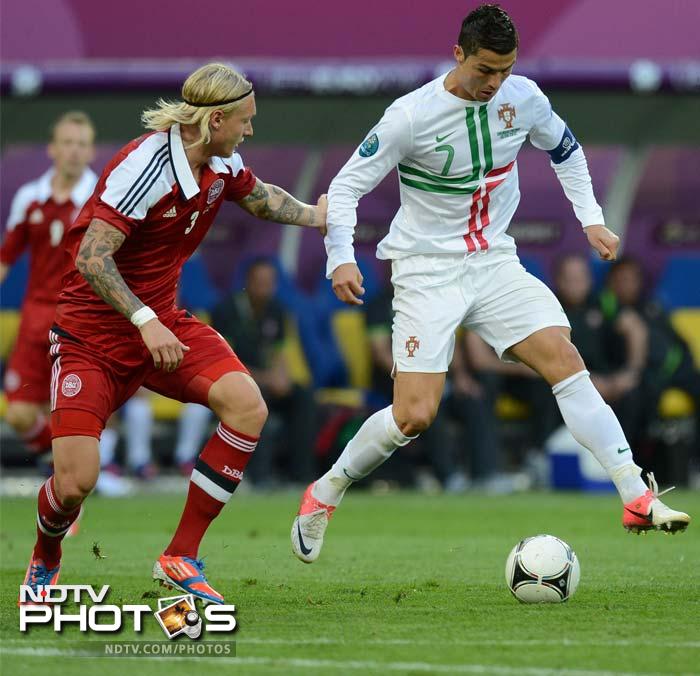 Cristiano Ronaldo did get some golden opportunities to become the Portuguese hero for the night but he squandered all that came his way. (AFP Photo)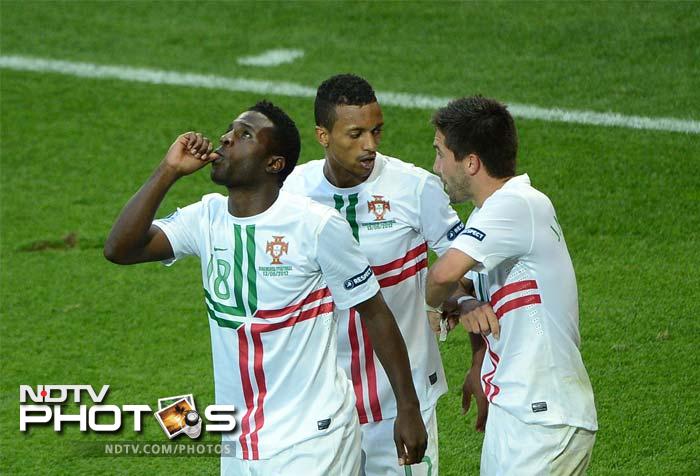 It was then left to an inexperienced substitute Silvestre Varela (C) to rescue the day for Portugal as his late strike assured the Portuguese another shot at European glory. (AFP Photo)