Euro 2012: Supplying support
Crazy fans are all over. Europe is no exception. Body paint knew no gender; screams knew no volume. A look at fan-frenzy at the Euro 2012 qualifiers: (AFP and AP images)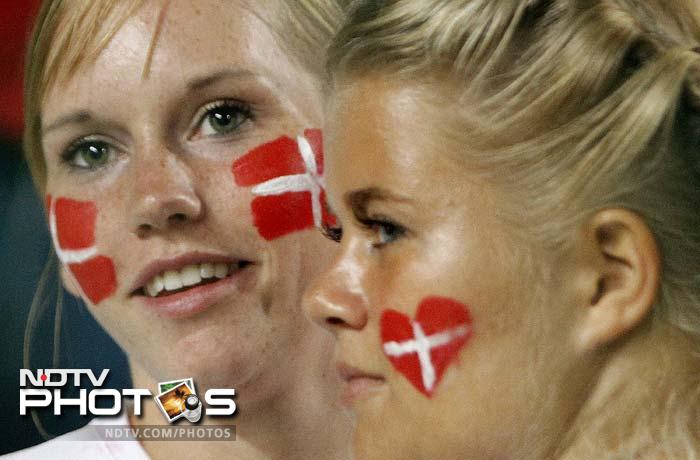 Crazy fans are all over. Europe is no exception. Body paint knew no gender; screams knew no volume. A look at fan-frenzy at the Euro 2012 qualifiers: (AFP and AP images)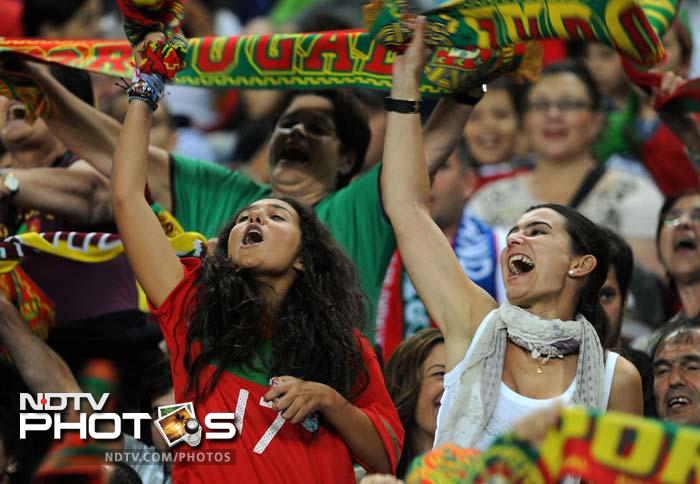 Portugal supporters lash out their verbal support during their teams match.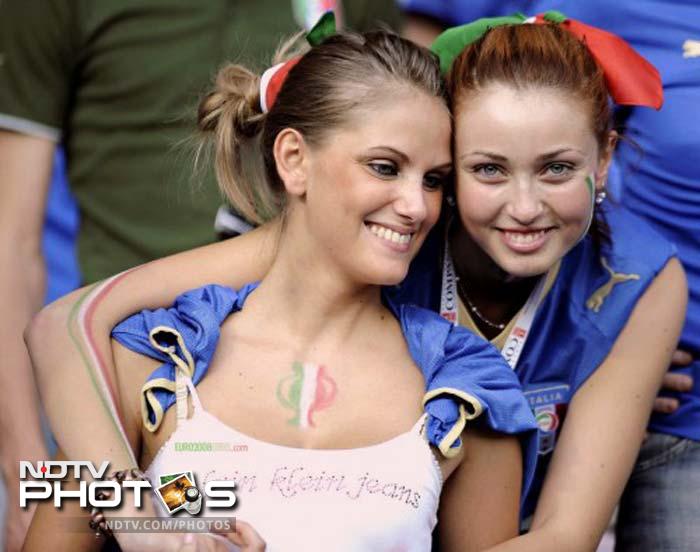 Posing is never too much of a problem for these fans, even if it is in the middle of a jam-packed stadium.
French fans wave France's national flags before the UEFA Euro 2012 Group D qualifying football match France vs. Bosnia-Herzegovina.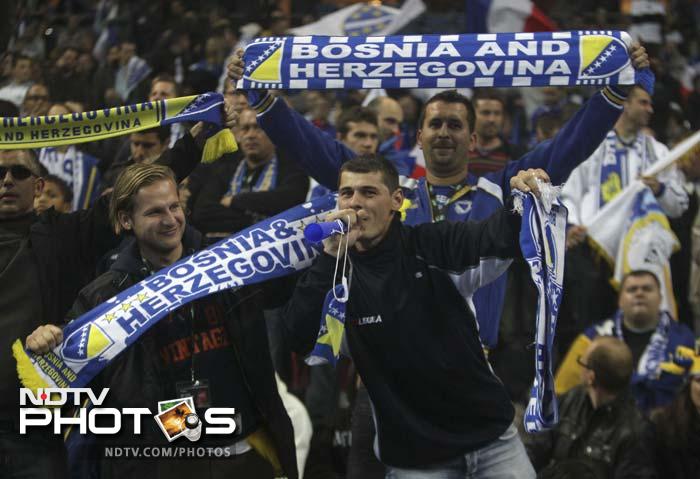 Bosnian fans fight back with their own signs and symbols.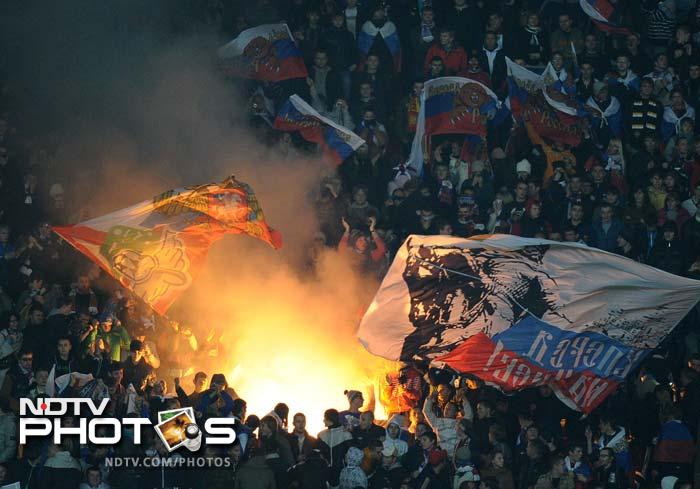 Passion can be intense and these Russian fans exemplify it. The scenes of celebration after Russia's match against Andorra in Moscow.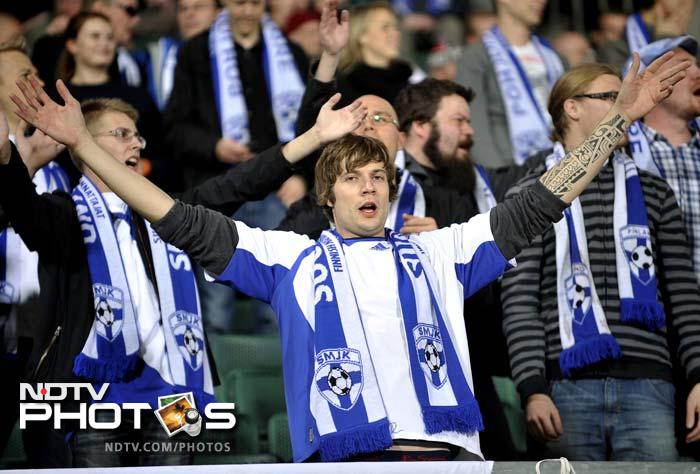 Finnish fans celebrate their team against Hungary after an Euro 2012 Group E qualifying match in Budapest.
Matches are not always fought. They can be great occasions to come together as is shown here by Turkish and German supporters.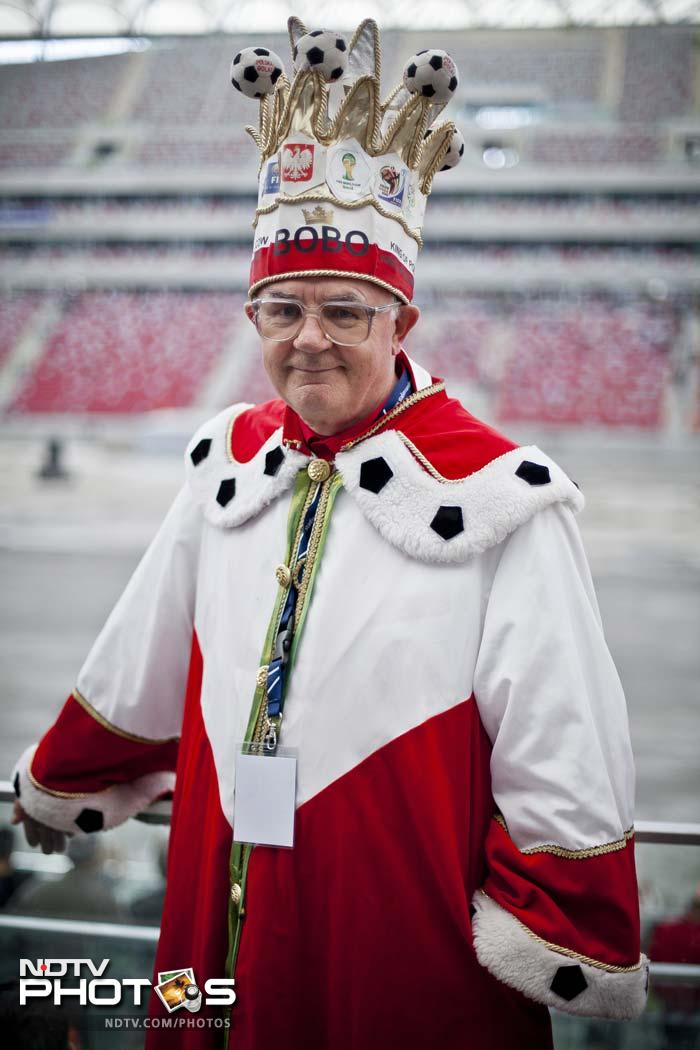 And then there are those who are above the ordinary. Meet the monarch of European football fans or at least Poland's "King of Fans" Andrzej Bobowski.