EURO 2012: Players to watch out for
Euro 2012 which will see a galaxy of football stars from sixteen countries clash for the coveted trophy. Here we present some of the best footballers to look out for.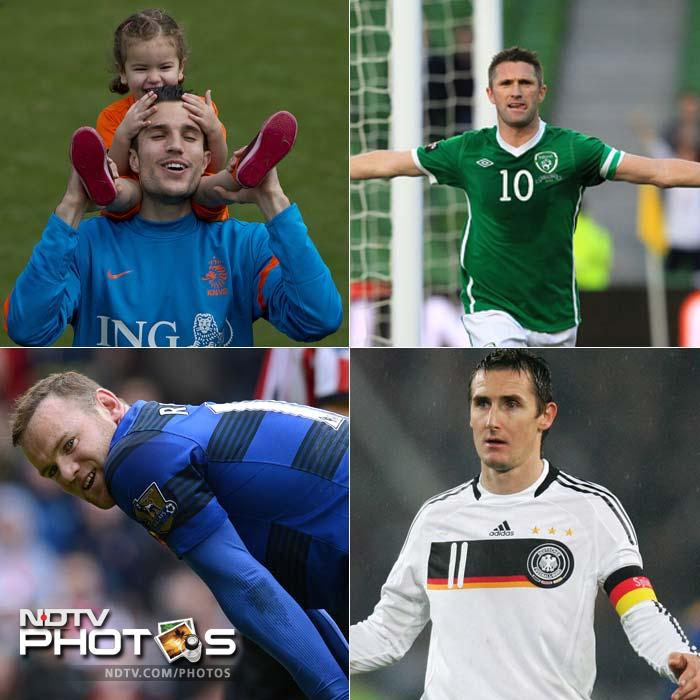 Euro 2012 which will see a galaxy of football stars from sixteen countries clash for the coveted trophy. Here we present some of the best footballers to look out for.
Klaas-Jan Huntelaar (Netherlands): This Dutch forward played a very crucial role in his team's journey through the qualifiers. Having scored 12 goals in the qualifying rounds, Huntelaar, also called 'The Hunter', is surely a player to watch out for in the Euro 2012. Known to be among the best in the world in penalty area, Huntelaar has also netted 29 goals in the Bundesliga to claim Germany's version of the golden boot.
Robin van Persie (Netherlands): Huntelaar's compatriot, Robin van Persie has emerged as one of the most threatening strikers in the last one year. His stint with Arsenal in the last season earned him the Golden Boot for his 30 goals. Being a part of the World Cup finalist, van Persie has the opportunity to carry his EPL form into the Euro 2012.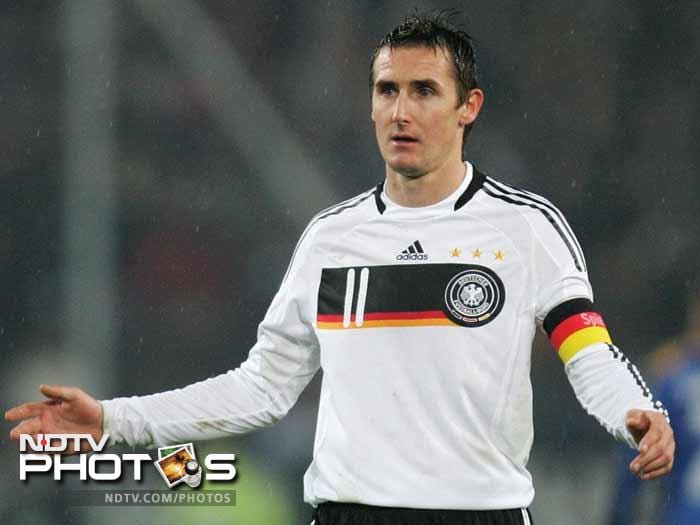 Miroslav Klose (Germany): Poland-born Germany striker Miroslav Klose will be looking to roll back the years at Euro 2012, as the evergreen veteran aims to claim his first major title. Klose turns 34 on June 9 when Germany open their Group B campaign against Portugal in Lviv. With 63 goals in 114 appearances for his country, Klose is just five short of Gerd Mueller's all-time record of 68 goals for Germany.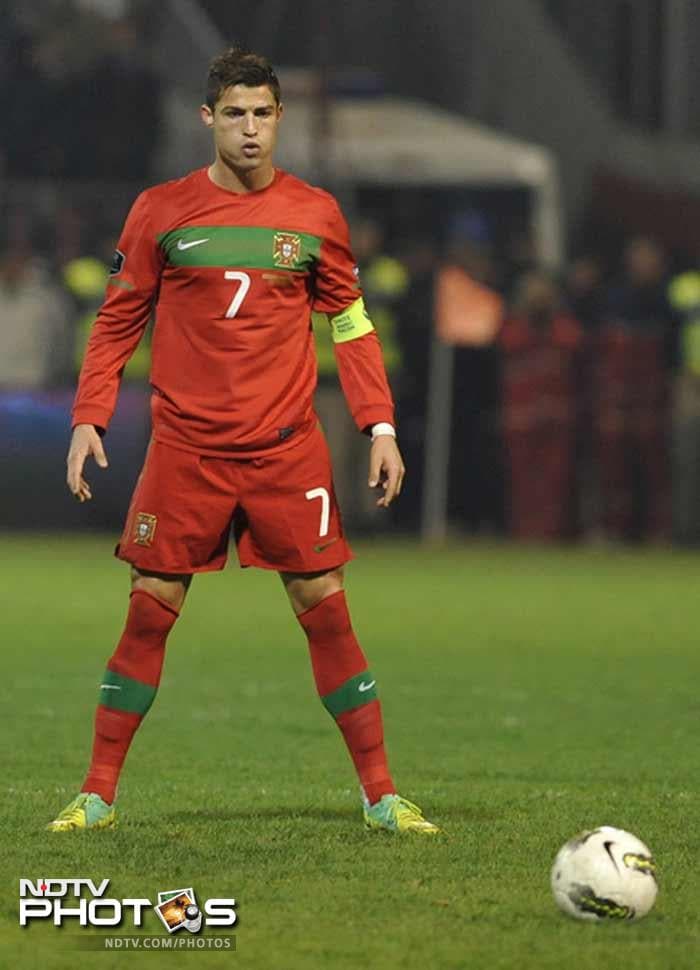 Cristiano Ronaldo (Portugal): Despite his form good form, he couldn't guide Real Madrid to the Champions League final. But if he carries his touch into the Euro 2012, then the Portugal fans have all the reasons to be hopeful. He is the top scorer from Portugal and fourth in the list of highest goal scorers in the Euro 2012 qualifiers.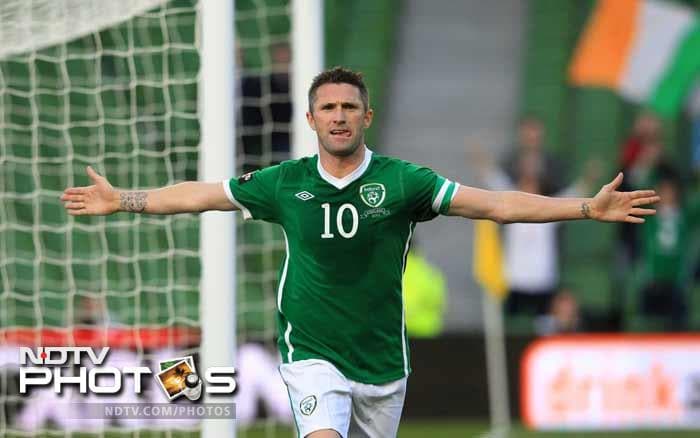 Robbie Keane (Ireland): Republic of Ireland Captain Robbie Keane is determined to make up for lost time at Euro 2012. He has scored seven goals in eleven appearences in the qualifiers. In the last phase of his career, Keane says one is unsure "how many tournaments are left" for him, and hence he is desperate to shine in Poland and the Ukraine after such a long wait to return to the spotlight.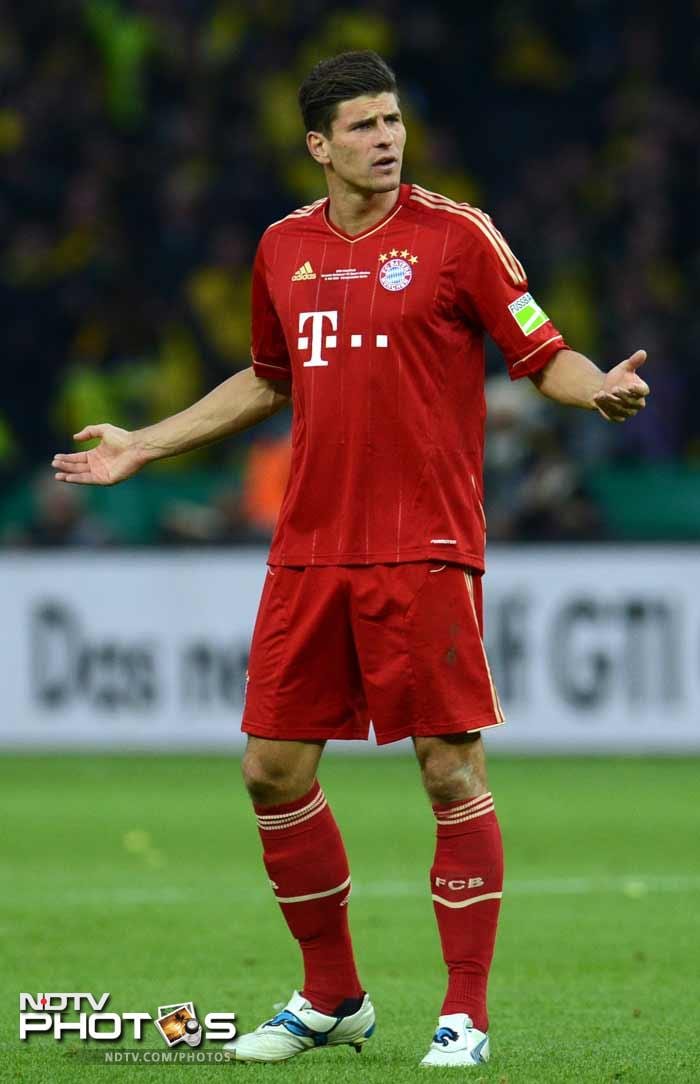 Mario Gomez (Germany): This German forward is still licking the wound he and his team, Bayern Munich, got in the Champions League. Known for his ability to anticipate crosses and moves, and execute them correctly, Gomez scored six goals in six matches he playing in the qualifying phase.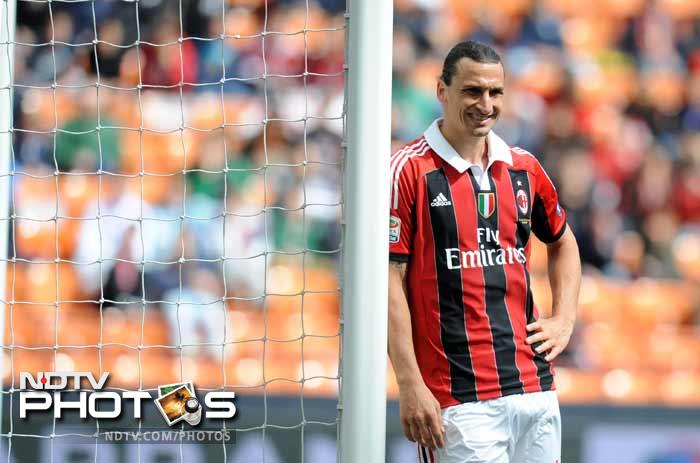 Zlatan Ibrahimovic (Sweden): Few footballers divide opinion quite like the mercurially talented Swede Zlatan Ibrahimovic and until the AC Milan star delivers on the international stage, that is unlikely to change. Ibrahimovic has had plenty of opportunities to shine having played in two World Cups and two European Championships while he has played Champions League football in 10 straight seasons. He has had positive moments in both, notably scoring a late equaliser against Italy at the 2004 Euros and a brace for Barcelona in a 2-2 draw away to Arsenal in the Champions League. But too often he has failed to find his best form when the glare of the watching world was upon him. Can he silent his critics and give his fans a reason to rejoice?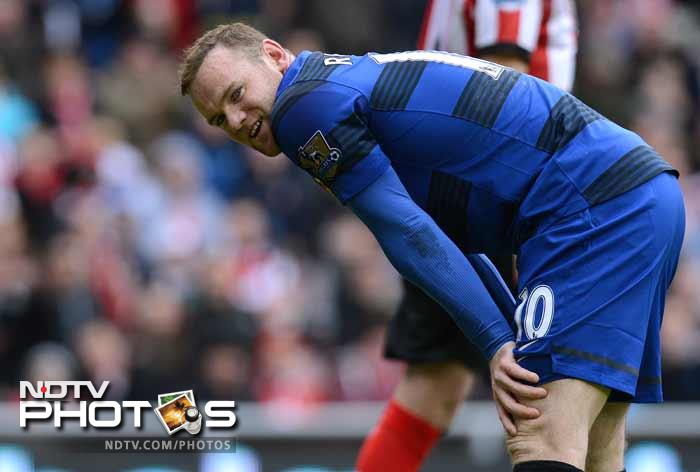 Wayne Rooney (England): Eight years ago, a 17-year-old Rooney lit up Euro 2004 with a string of dazzling performances that earned him breathless comparisons to a youthful Pele before England bowed out in the quarter-finals. Fast forward eight years, and England fans are still waiting for Rooney to take a tournament by storm. He will set off on his latest bid for redemption at Euro 2012 uncomfortable in the knowledge that his campaign could be dead in the water before he has even kicked a ball. Reason being that he will be serving a two-match ban for a petulant kick aimed at Miodrag Dzudovic in the Euro qualifying. He will not be eligible to make his entrance until the third and final group game against Ukraine in Donetsk on June 19, by which stage England could conceivably be out of the competition.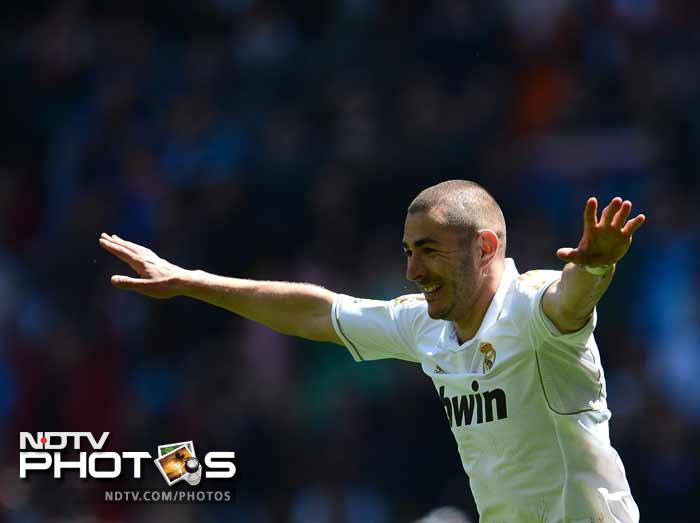 Karim Benzema (France): This French striker was overlooked for the World Cup 2012 squad because his unimpressive outing in Euro 2008. His national team could not advance further and crashed out in the group phase. But the kind of progress Benzema has made in the last one year, it was only justified that he made it to the Euro 2012 squad. He is the undisputed leader of the French attack, and one cannot over-state his importance to France. An injury to Benzema would seriously compromise France's chances of success, but on current form he will be gunning for the Golden Boot.