Sex and sports: Cheating off the field
The latest revelations about Manchester United star Ryan Giggs' affair with his brother's wife has left everyone, including his fans, shocked. But he's not an exclusive one.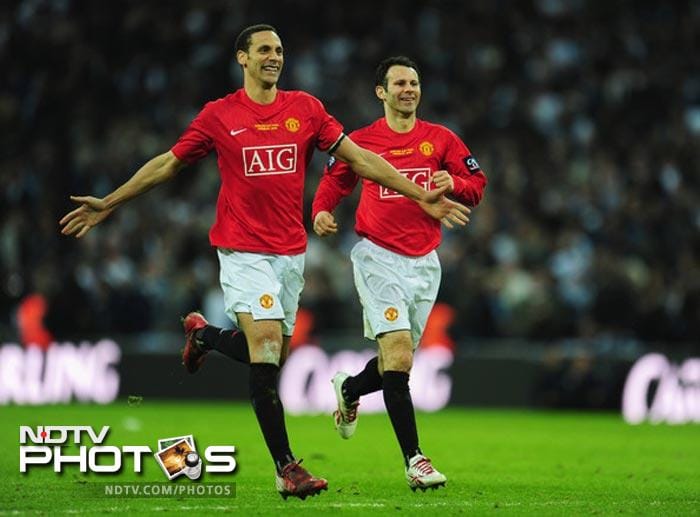 After Wayne Rooney and Ryan Giggs, another Manchester United star Rio Ferdinand finds himself in the middle of a sex row. According to a report, he allegedly had 10 secret lovers whose names were revealed in the British High Court.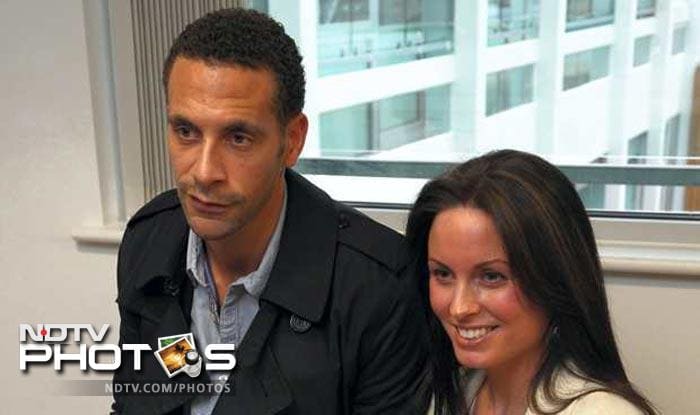 According to reports seven women claim to have had affairs with the father-of-three while he was going out with Rebecca Ellison, now his wife and mother of all his three children.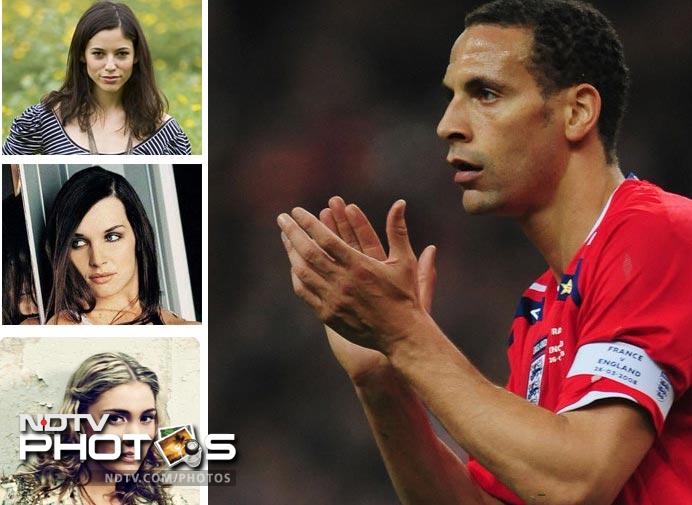 Pop Idol contestant Sarah Whatmore (30), Brazilian model Tatiane Rosalino (26), Virgin Air Hostess Lauren Alcorn (31), Israeli models Lilach Yafe (29) and Tslil Sela (22), topless model Holly McGuire (33), stripper Coralie Robinson (22), Catrine Shepherd (27), Savannah Benson (26) and interior designer Carly Storey (32) claim to have had flings with the former England skipper. Storey is the woman whose revelations sparked the lawsuit and Alcorn claims Ferdinand paid £7,500 for her to have an abortion during a five-year affair that began in January 2003.<br><br>Apart from Ferdinand, there is a list of sportspersons who were caught cheating off the field. Here's a quick look.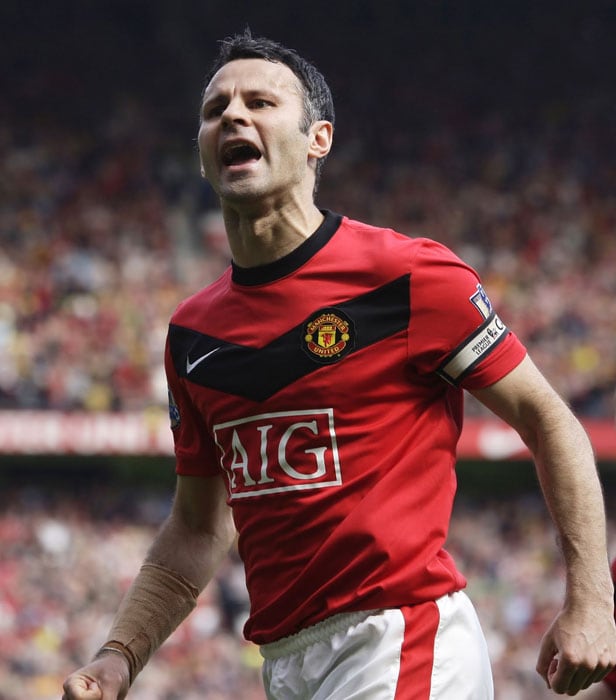 Last month, revelations about Man United star Ryan Giggs' affair with his brother's wife has left everyone, including his fans, shocked.<br><br>But he's not the only one. There's a long list of sports stars, known for their on-field sportsman spirit, caught cheating on their partners. While some mended their ways, some shunned the idea of it. We take a quick look at some players, who loved to play unethically off the field.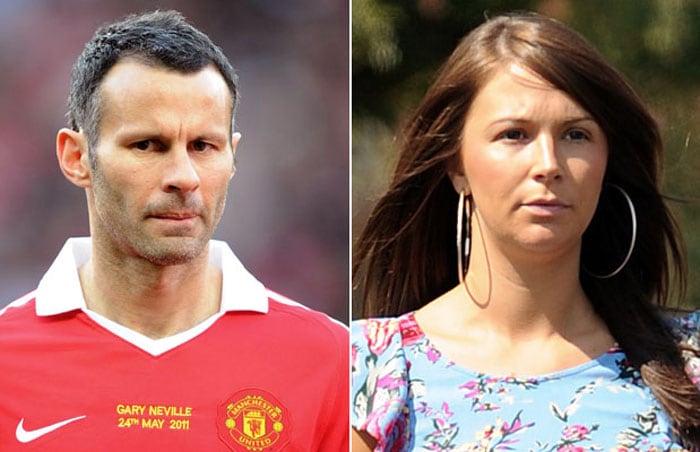 <b>Ryan Giggs:</b> For Rhodri Giggs, Ryan's brother, it was a double betrayal when he came to know about the eight-year long affair between his brother and his wife, Natasha. <br><br>A friend revealed that Natasha told her: "I knew it was wrong. It's the worst possible betrayal. I tried to end it but my relationship with Ryan was like an addiction. Anything he said, I did, I couldn't say no. Ryan was never romantic with me. It was all about sex."<br><br>This report follows weeks after controversy about Giggs' affair with former Miss Wales Imogen Thomas. <br><br>Giggs stands to lose upto 17 million pounds if his wife Stacey demands a divorce from him.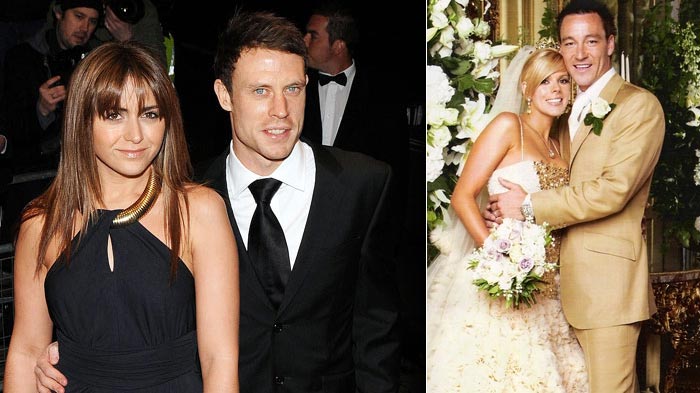 <b>John Terry:</b> What's with football and infidelity? Chelsea skipper John Terry was left red-faced when his four-month affair with Vanessa Perroncel, the former girlfriend of Wayne Bridge, his former Chelsea and England teammate, was exposed. Vanessa was also Terry's wife, Toni's best friend. Interestingly, according to a tabloid report, in 2005 Bridge had allowed Terry to use his house to have sex with a secretary when he wasn't there.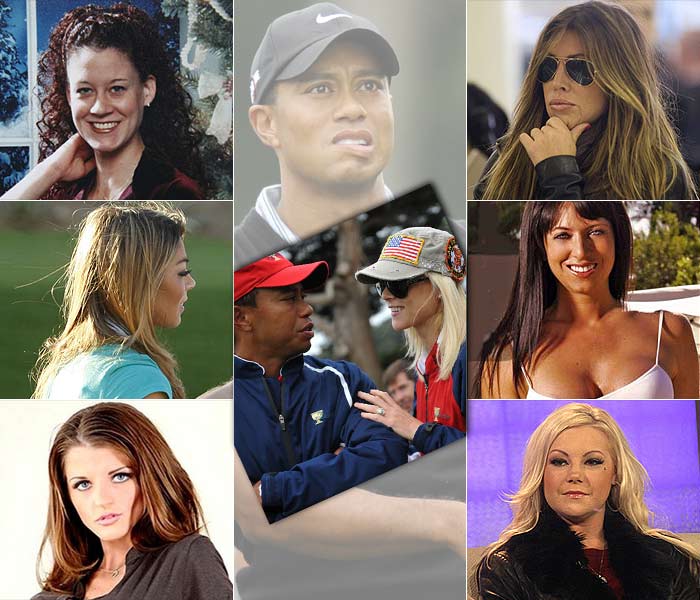 <b>Tiger Woods:</b> No matter what, nobody can come close to Tiger Woods. The ace golfer's misadventures devastated his personal life and subsequently affected his professional front as well. In 2009, after his car accident in from of his mansion, the stories of his sexacapades with porn stars, waitresses, et al became public. His image of an idol for millions took an unprecedented beating, costing him most of his sponsorship deals. Not to mention, his wife Elle Nordegren divorced him. Woods took an indefinite break from golf and went into rehabilitation before returning the green course.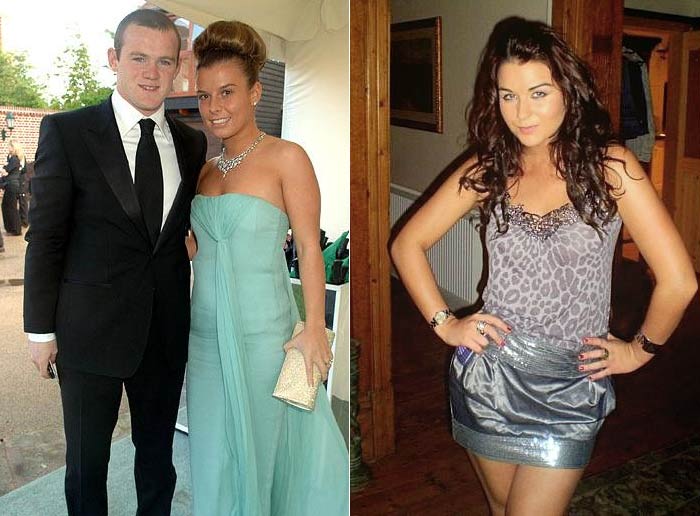 <b>Wayne Rooney:</b> In September 2010, the Manchester United star was exposed for cheating on his pregnant wife Coleen with Jennifer Thompson, £1,000-a-night prostitute. <br><br> In July 2004, Rooney's misadventures with prostitute Charlotte Glover was reported by the Sunday Mirror. A month later, the same newspaper revealed his sexacapade with a 37-year-old prostitute Gina McCarrick.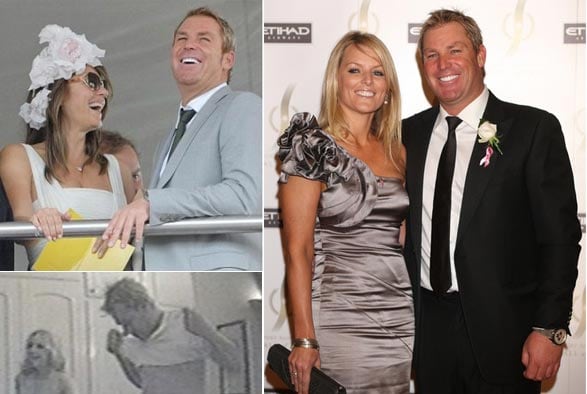 <b>Shane Warne:</b> The master of leg-spin had a tough time texting. Though he never stopped trying to master the art of SMSing. And in the course he paid a heavy price after his wife Simon Callahan separated from him. He first came under criticism for texting lewd and harassing messages to a woman whilst on tour in South Africa. In 2000, he was caught sending similar messages to a British nurse. In 2005, his wife separated. However they came together in April 2007. A few months back, she left after he accidentally sent a message that was meant for another woman from Simone's phone. Currently, he is dating British actress Liz Hurley.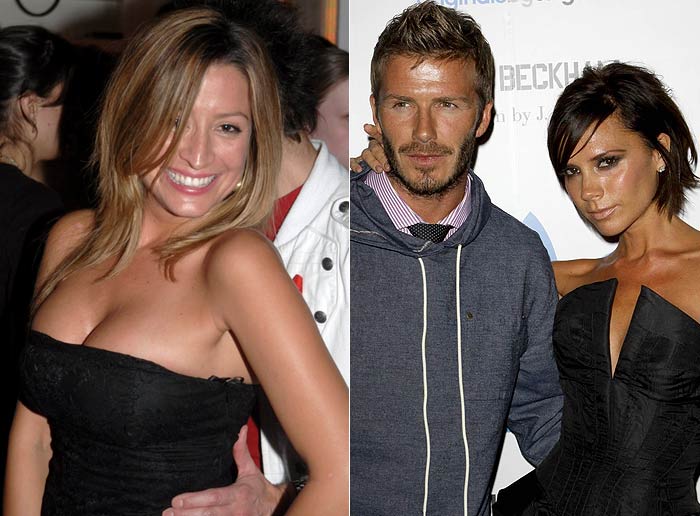 <b>David Beckham:</b> News of the World, the British tabloid, carried claims by that Beckham's former personal assistant Rebecca Loos in April 2004 that she had an extramarital affair with the footballer. A week later, Sarah Marbeck, the Malaysian-born Australian model, claimed that she had slept with Beckham on two occasions. Beckham dismissed both accusations. None of the allegations could ever be proved correct but that certainly had his marriage with Victoria Beckham in testing waters.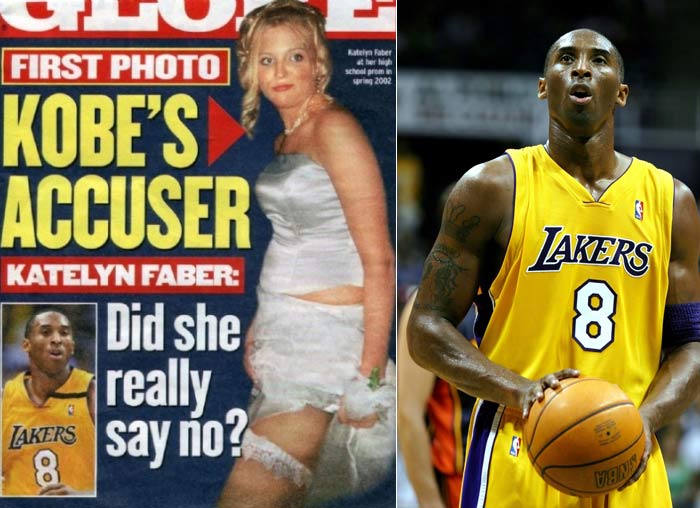 <b>Kobe Bryant:</b> In 2003, Bryant was arrested after Katelyn Faber, a 19-year-old hotel employee, accused him of sexually assaulting her. When she refused to testify in the trial, the allegations were dropped. Bryant, later confessed: "Although I truly believe this encounter between us was consensual, I recognise now that she did not and does not view this incident the same way I did".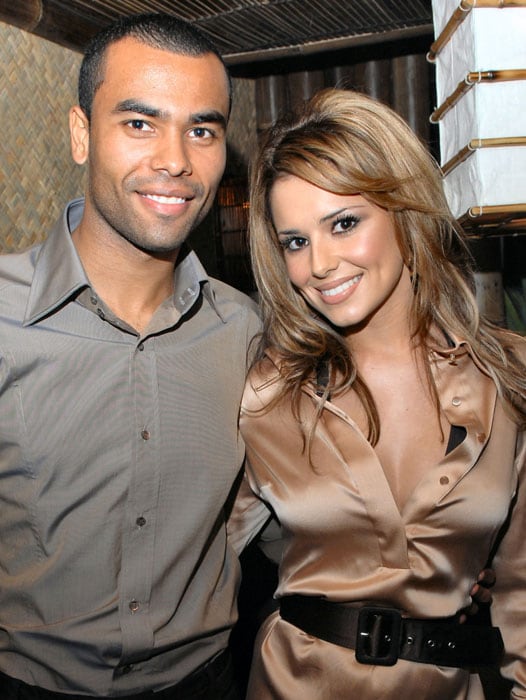 <b>Ashley Cole:</b> Ashley Cole' s marriage with Cheryl Tweedy came to an end last year when the Girls Aloud singer filed for divorce following the revelations of his affairs with four women. Married in 2006, Ashley and Cheryl almost called it quits in 2008 when the allegations of Cole's affairs with three women came to the fore. Cole is now dating Kayla Collins, an American model.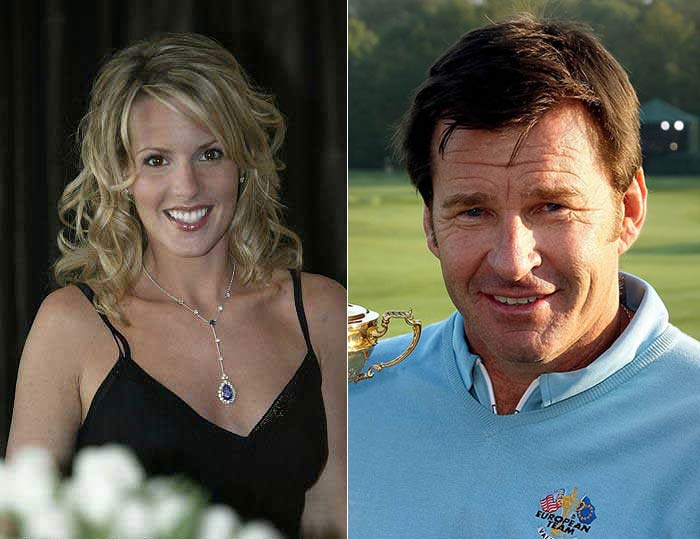 <b>Nick Faldo:</b> He's Britain's answer to Tiger Woods. The golfer's marriage to Melanie Rockall came to an end when she found out that he was having an affair with his manager's secretary, Gill Bennett. Nick's marriage to Bennett ended after he began a relationship with a golfing student Brenna Cepelak. His relation with Cepelak ended after three years after met Valerie Bercher, whom he divorced in 2006. Phew!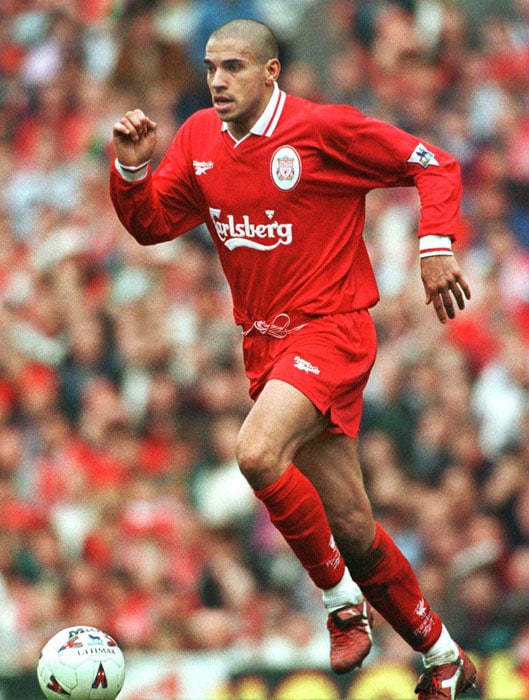 <b>Stan Collymore:</b> The Liverpool striker was caught for infidelity in a sting operation in 2004. He admitted to visiting 'dogging' sites on up to 15 occasions and having sex with strangers. He later apologised to his wife Estelle saying what he'd done was "disgusting" and he was "ashamed" .