Most expensive feet in the World
Wayne Rooney did a u-turn and has now signed a new 5-year contract with Manchester United which will see him at Old Trafford till 2015.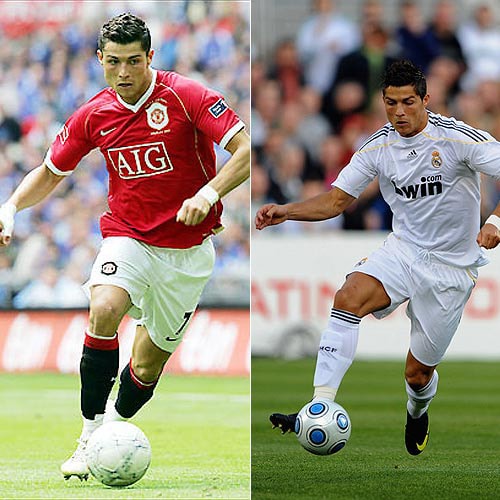 <b>Cristiano Ronaldo</b><br><br> The entire footballing world stood up and took notice of this talent as he dazzled past defenders in a Manchester United shirt and scored spectacular goals.<br><br> Cristiano Ronaldo soon became the connoisseur of 'artful soccer' and many clubs including Spanish powerhouse Real Madrid looked to sign him on from Old Trafford.<br><br> After pursuing him for two seasons, Madrid finally paid a sum of £80m in 2009 to get him on board. It is till date the costliest signing in world football.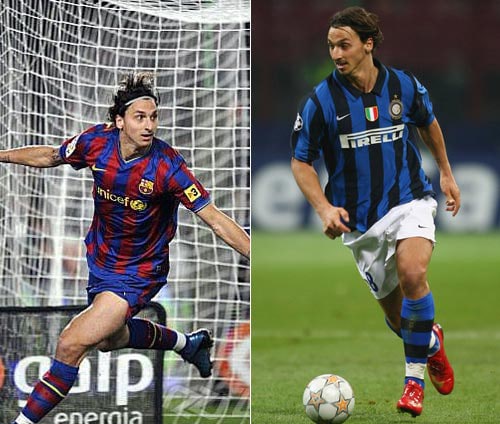 <b>Zlatan Ibrahimovic</b><br><br> The Swedish striker moved out of the Italian champions Inter Milan for a £60.7m transfer to Barcelona in 2009 which is the second most costliest transfer ever.<br><br> 'Ibra' though did not have the best time of his footballing career with the Catalan giants as he moved out just after a season to ply his trade back in Italy with AC Milan.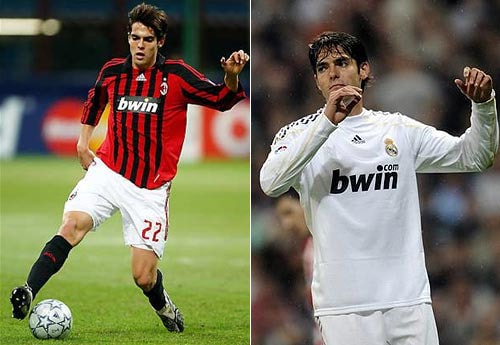 <b>Kaka</b><br><br> Kaka became the second big transfer of 2009 for Real Madrid as he was signed for an astronomical figure of £56m from AC Milan.<br><br> The Brazilian spent his best years with the Italian giants from 2003 to 2009 where he established himself as one of the finest play makers of the game also winning the Ballon d'Or and FIFA World Player of the Year awards in 2007 while guiding his team to the UEFA Champions League title.<br><br> He is yet to hit top form for Madrid though as he remains sidelined with injuries.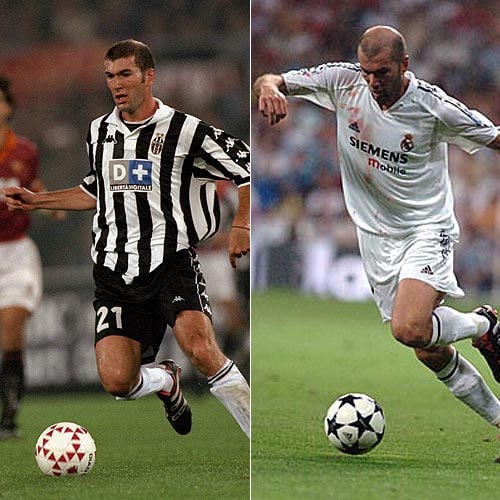 <b>Zinedin Zidane</b><br><br> The French play maker is arguably the finest talent in modern day football and ranks amongst the all time best players.<br><br> Zidane shot to fame after guiding France to the 1998 World Cup and subsequently the Euro 2000.<br><br> He thus figured high on the wish-list of Real Madrid President Florentino Perez who signed him from Italy's Juventus for the then costliest transfer amount of £45.62m in 2001.<br><br> The Frenchman was the face of Real's 'Galactico' era as he helped them win their 9th European Club title (UEFA Champions League) and also the La Liga.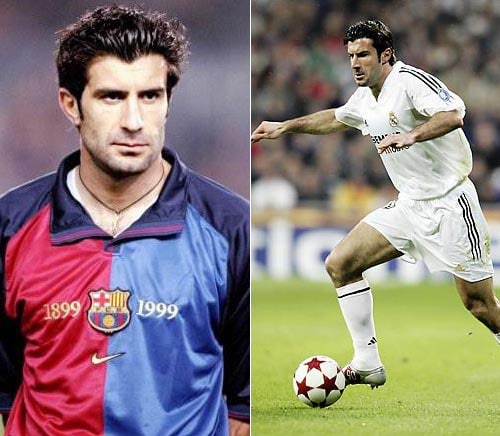 <b>Luis Figo</b><br><br> Considered as one of European football's biggest betrayals, Luis Figo earned the wrath of scores of Barcelona fans as he chose to sign for arch rivals Real Madrid in 2000 for a sum of £37m.<br><br> The Portuguese winger would be booed and abused by 'Barca' fans every time he would visit the Nou Camp stadium for the 'El Classico' derby between the two teams.<br><br> He served Madrid with distinction winning to La Liga titles and the Champions League with them.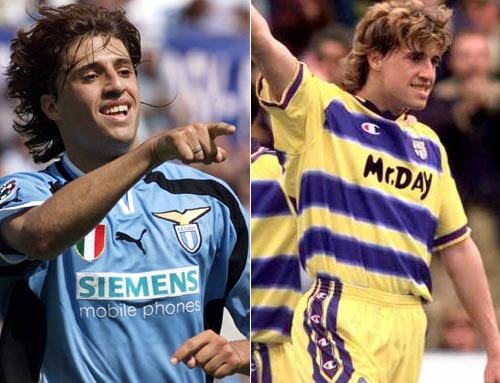 <b>Hernan Crespo</b><br><br> Argentinian striker Hernan Crespo became Italian football's costliest signing when Lazio paid £35.5m for him to Parma in 2000.<br><br> Scoring 62 goals for Parma, Crespo helped them win the Italian Cup and also the UEFA Cup.<br><br> For Lazio he finished Seria A's top scorer in 2001 but the club's financial problems meant that he had to leave them to move out to Inter Milan.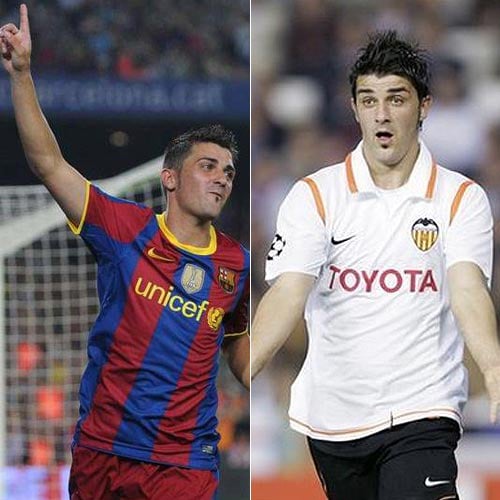 <b>David Villa</b><br><br> David Villa is a goal machine. Not as well celebrated as his Spanish strike partner Fernando Torres, Villa became a one man army at Spanish club Valencia, scoring 108 goals for the club in 166 appearances over 5 years.<br><br> But his moment came in the 2010 World Cup as he netted 5 goals to help Spain become world champions.<br><br> Before the tournament itself though, he had completed a £34.2m transfer to Pep Guardiola's Barcelona.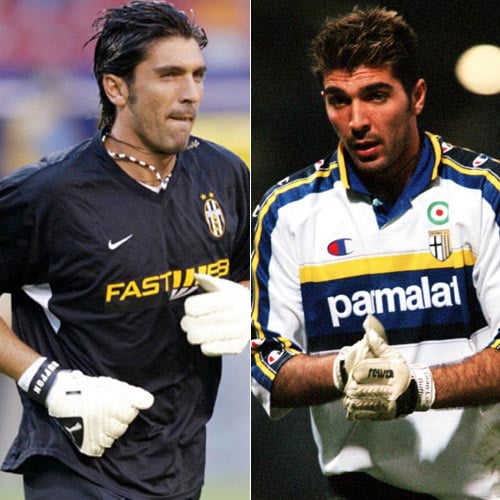 <b>Gianluigi Buffon</b><br><br> Italy's World Cup winning goal-keeper Gianluigi Buffon continues to be the only custodian amongst the costliest players list even today.<br><br> Turin giants Juventus broke the bank and paid £32.6m to get 'Gigi' from Parma in 2001.<br><br> The keeper has returned the favour by sticking with the club since then and even played in the Serie B for a season with the club.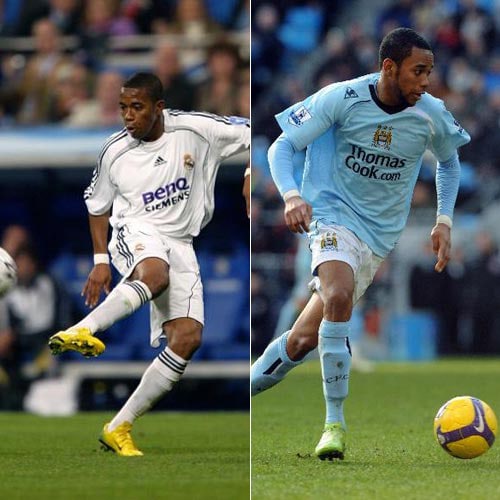 <b>Robinho</b><br><br> Brazilian Robinho was brought into the Real Madrid squad from Santos in 2005 as a possible replacement for Zidane.<br><br> But after three unproductive seasons, he decided to move to the newly rich Manchester City for a price of £32.5m in 2008.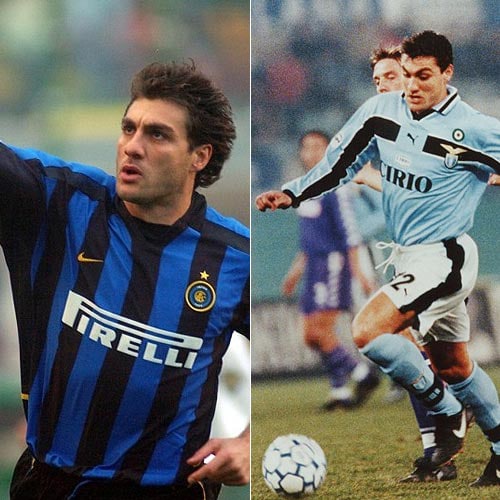 <b>Cristian Vieri</b> Cristian Vieri was regarded as one of the world's top strikers in the late 1990's which led him to become the costliest signing then as Inter Milan paid £32m to Lazio in 1999 to get him on board.<br><br> Vieri returned the favour by scoring 103 goals in the 6 seasons that he played there.