Blackburn taste first win; down Arsenal
Victory took a long time coming to Blackburn fans. When it finally came home, it came against Arsenal and it came 4-3. A look at the match that began tense but finished on a high for the Rovers. (AP and AFP images)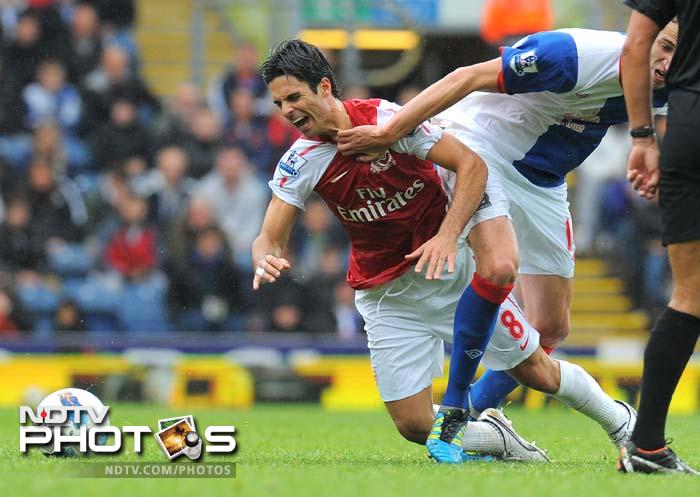 Victory took a long time coming to Blackburn fans. When it finally came home, it came against Arsenal and it came 4-3. A look at the match that began tense but finished on a high for the Rovers. (AP and AFP images)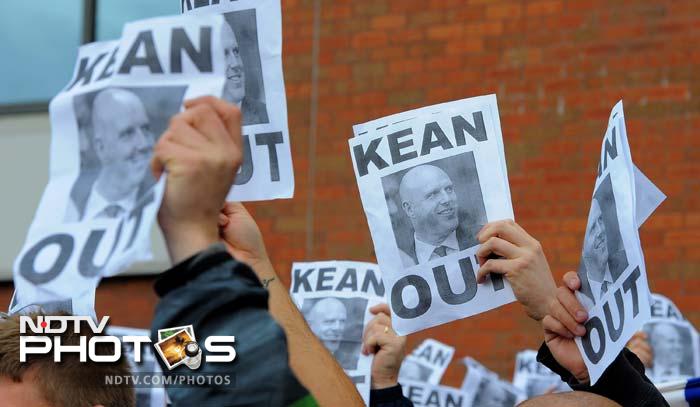 The preceding hours of the match saw Blackburn fans demand the resignation of coach Steve Keane.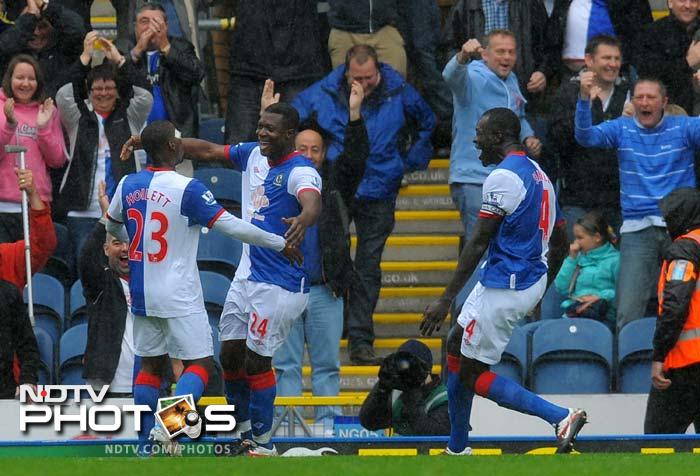 Once the match itself began, it was mostly all about a determined Blackburn team focused on staging an upset.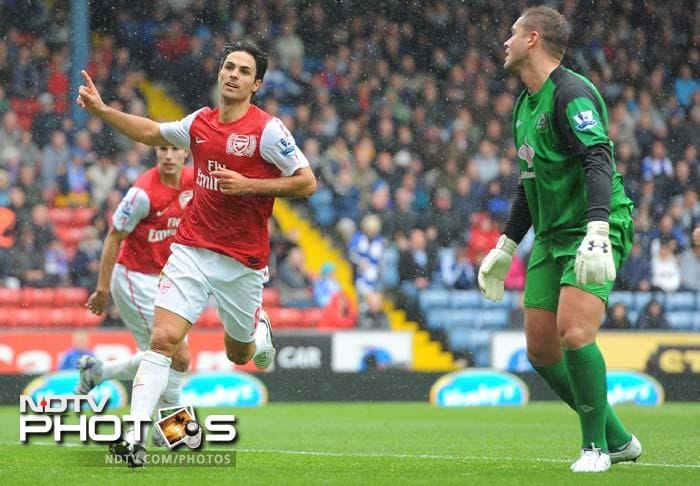 There were goals scored by Arsenal which looked to silence the home fans, like the one scored by Mikeal Arteta (l) but the killer instinct faded in comparison to that showed by Blackburn.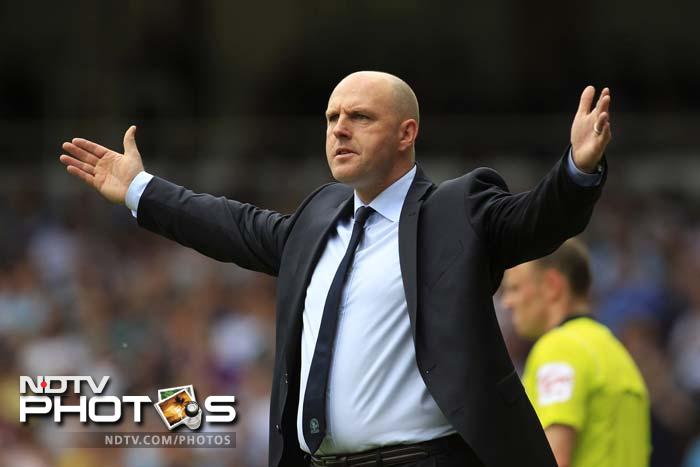 Steve Keane showed that full points meant the world to him and was more expressive than normal in shouting instructions to his players.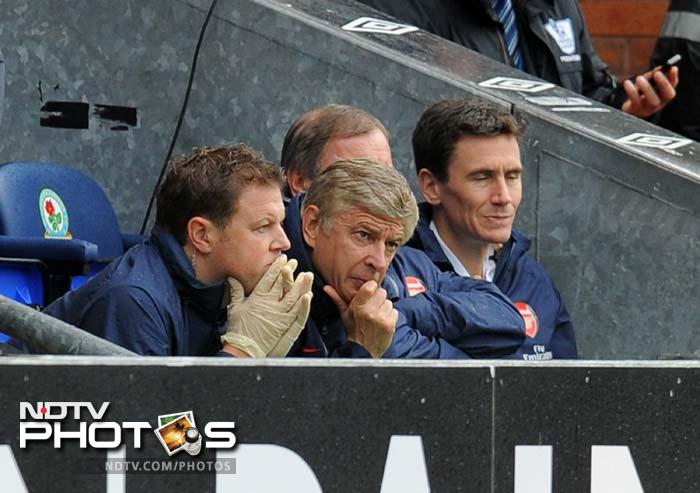 The other end though was stunned into silence eventually as Arsene Wenger slumped at what soon appeared as another defeat for Arsenal in the season.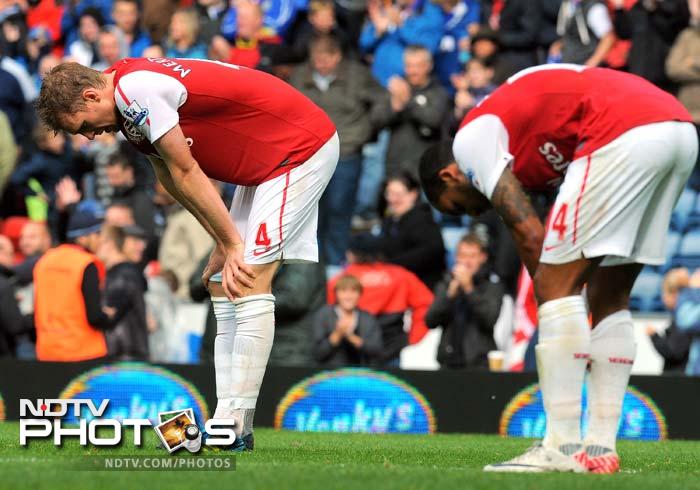 Per Mertesacker (L) and Arsenal's English forward Theo Walcott perhaps best depicted the disappointment at the final scoreline of 4-3.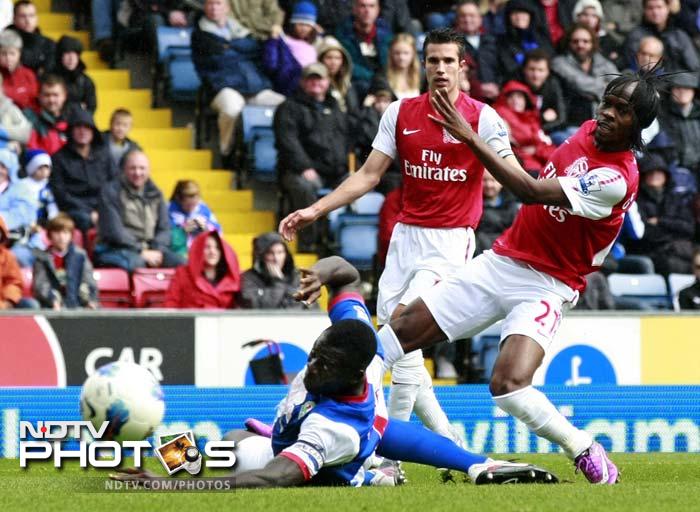 Despite some brave attempts by Arsenal's forward line, the deficit could not be erased.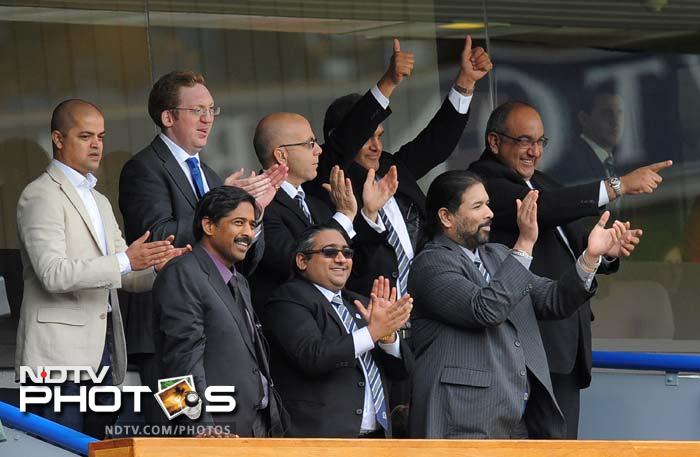 Indian owners of Blackburn were delighted with the final result, a day after a public statement had been issued asking fans to be patient and to continue supporting the team.