Howzaat! Serena, Venus ditch tennis for cricket
Not content in being the dominant force in international tennis, Serena Williams and sister Venus opted to get a taste of cricket. <br><br>To guide them, veteran Sri Lankan spinner Muttiah Muralitharan and Aussie power-hitter Aaron Finch registered their presence. <br><br>A look at the confluence of sporting cultures at a media event Melbourne. All images courtesy: AFP
Not content in being the dominant force in international tennis, Serena Williams and sister Venus opted to get a taste of cricket. <br><br>To guide them, veteran Sri Lankan spinner Muttiah Muralitharan and Aussie power-hitter Aaron Finch registered their presence. <br><br>A look at the confluence of sporting cultures at a media event Melbourne. All images courtesy: AFP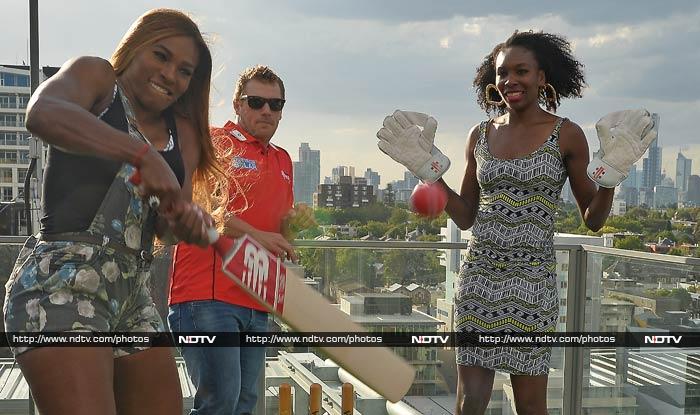 Serena was the opener for the American team. The south-paw had some adjusting to do but we hear that her forehand was as effective as spanking the cricket ball as it is in dispatching the ball on the tennis court. <br><br>Don't miss Finch taking evasive action behind the stumps!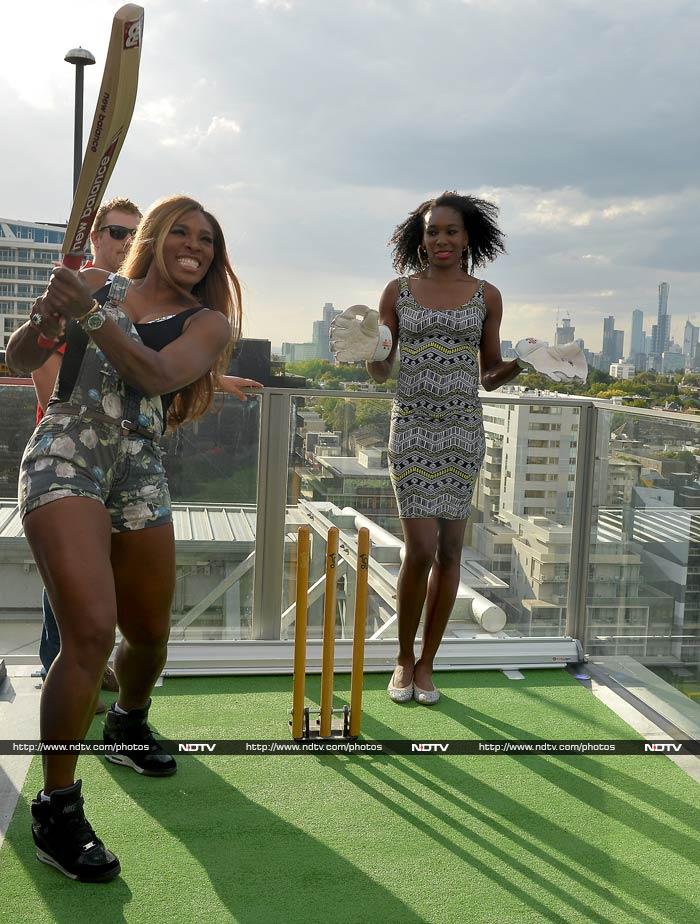 Serena - top-ranked in WTA listings - takes the aerial route!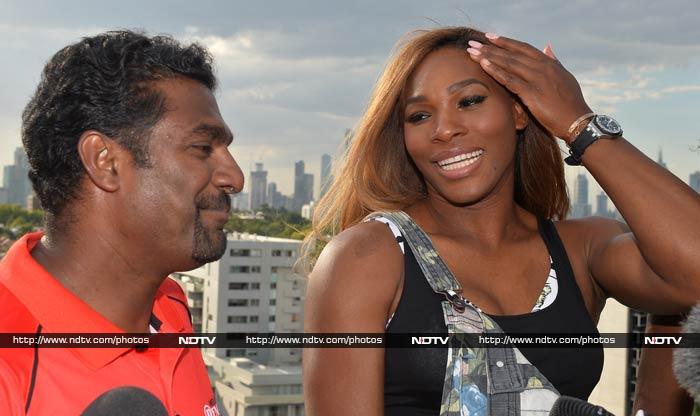 Muralitharan may well have found a new arch-rival but is kind enough to share a joke with her on this occasion.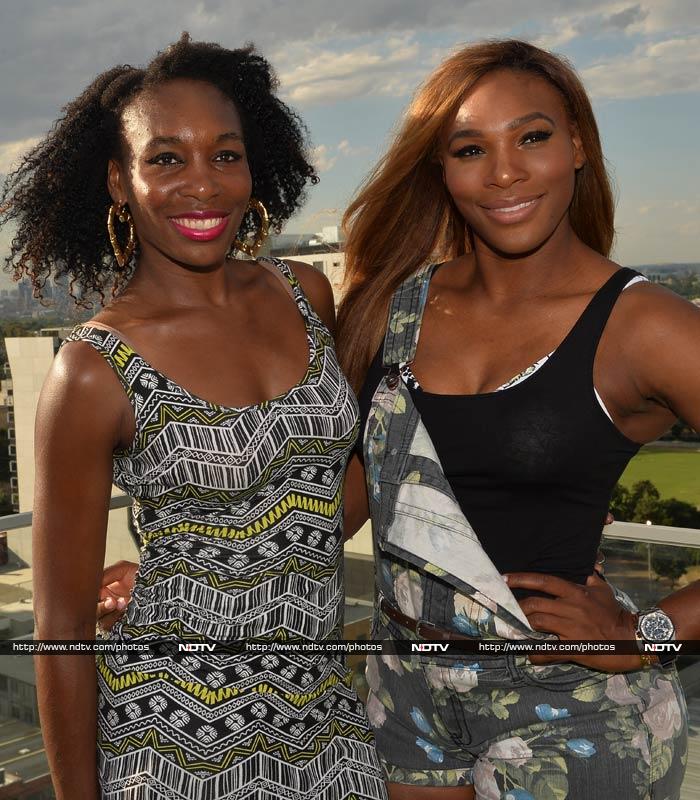 Venus Williams (left) was largely part of the cheering squad but here, strikes quite a pose for the cameras.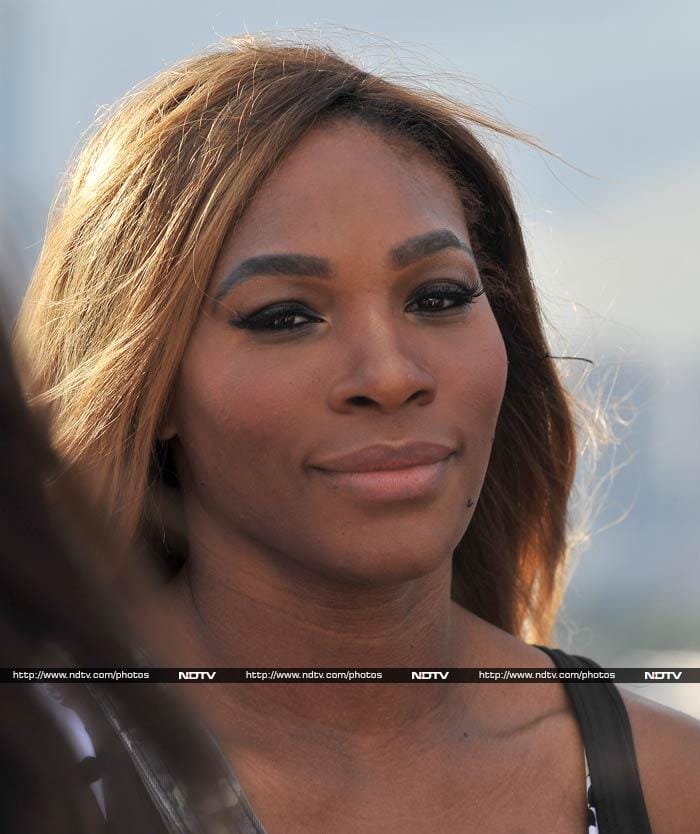 Media reports quoted Serena as saying that she found the bat too heavy for her liking. <br><br>"The bat was heavy. "We don't play cricket - it's not our sport but we were excited to come out and try with some great players," she was quoted as saying.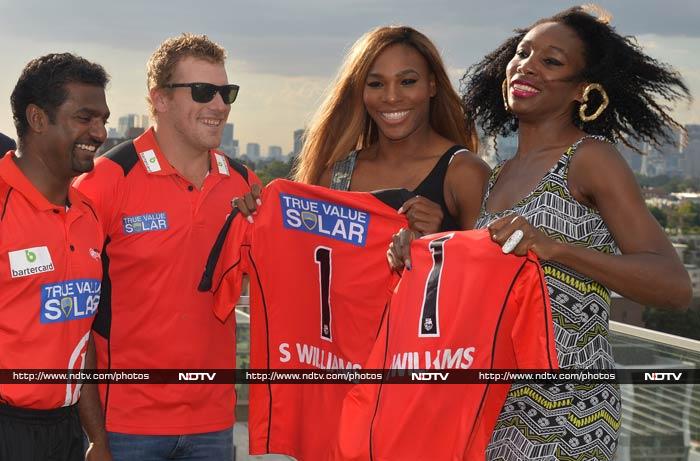 Serena and Venus are seen here with Muralitharan and Melbourne Renegades' skipper Finch.<br><br>The tennis players were presented with a team jersey.
Time for fun though was limited as Australian Open is scheduled to start soon. <br><br>Serena in particular, has to work extra hard to dethrone rivals and claim the coveted title.