Australian Open: Day 10 in Pics
A few champions appeared to be not one but several tennis players rolled into one as they showcased their skill with pomp on Wednesday. A few others though crashed out, much to the surprise of their ardent fans. A look at the matches played on Day 10 at the Australian Open. (All images courtesy: AFP)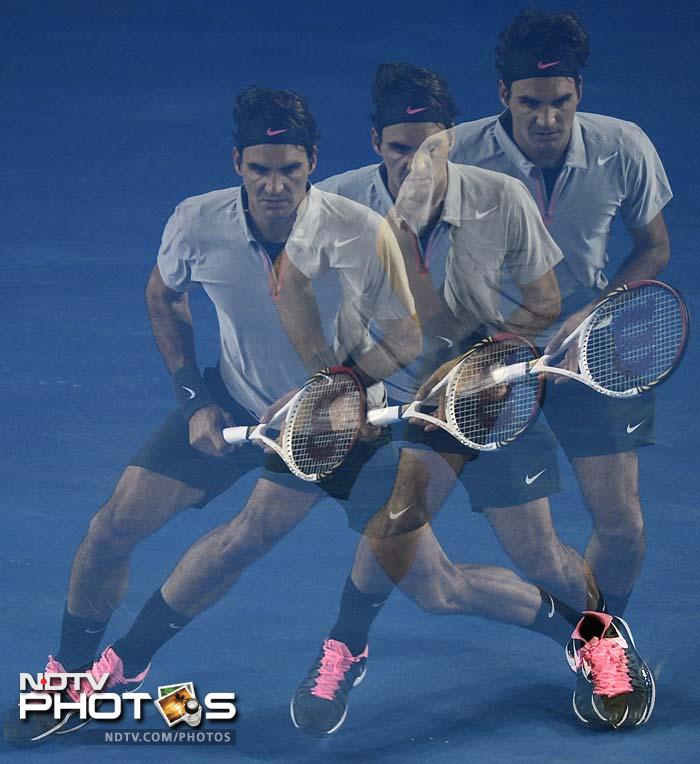 A few champions appeared to be not one but several tennis players rolled into one as they showcased their skill with pomp on Wednesday. A few others though crashed out, much to the surprise of their ardent fans. A look at the matches played on Day 10 at the Australian Open. (All images courtesy: AFP)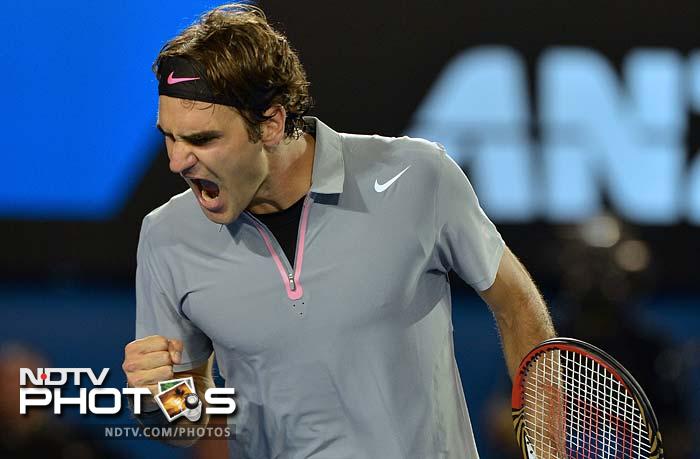 Roger Federer was pushed to the limit by Jo Wilfred Tsonga but he managed to cross the finish line first.
It was a match to decide who would play Andy Murray. At the end of 7-6 (7/4), 4-6, 7-6 (7/4), 3-6, 6-3, it was Tsonga who surrendered despite a brave fight.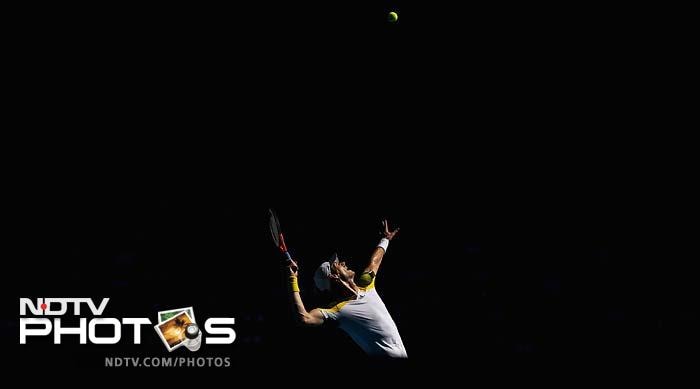 Murray though was expected to win. He did - in style and with ease. The British third seed was too strong for Jeremy Chardy and claimed the match 6-4, 6-1, 6-2 in 1hr 51min.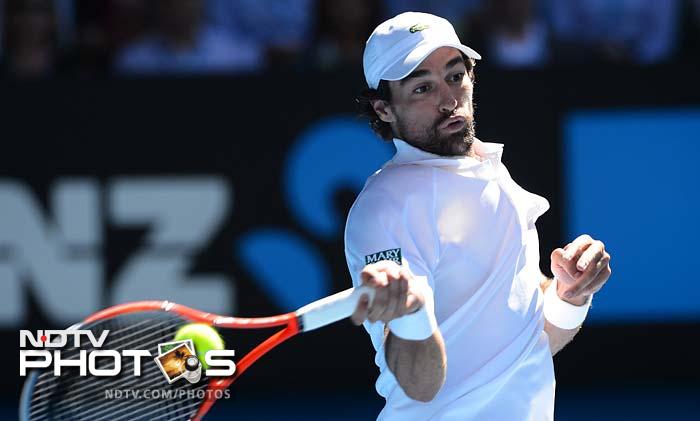 While Murray said this was one of his strongest performances, Chardy agreed. "I played a good match, but he was too good for me," said the Frenchman after the match.
Defending champion Victoria Azarenka survived a torrid early battle with Svetlana Kuznetsova as she carved out a 7-5, 6-1 win.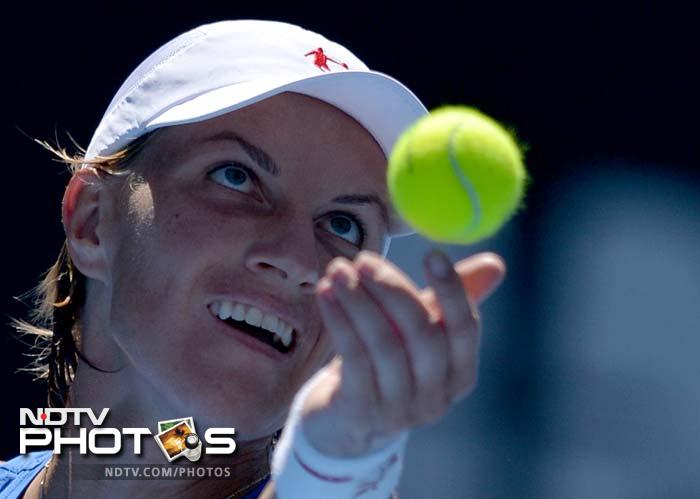 Kuznetsova pushed Azarenka in the first set which lasted an hour and 17 minutes. It then though fell apart for her.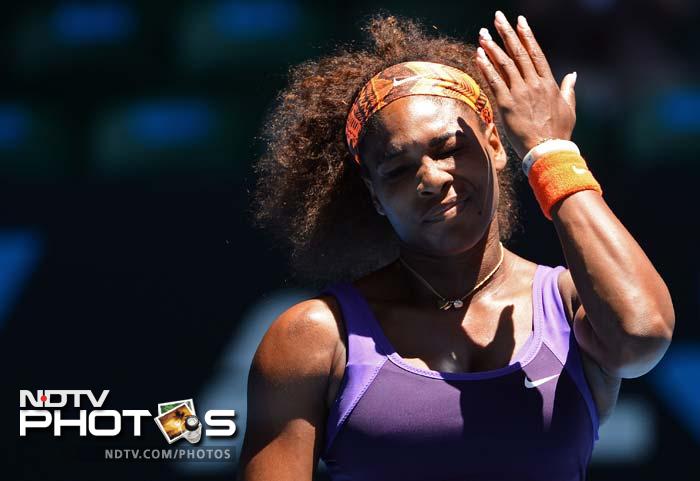 Another campaign which shockingly fell apart was that of Serena Williams. An injured Serena was shown the door by American teenager Sloane Stephens 3-6, 7-5, 6-4.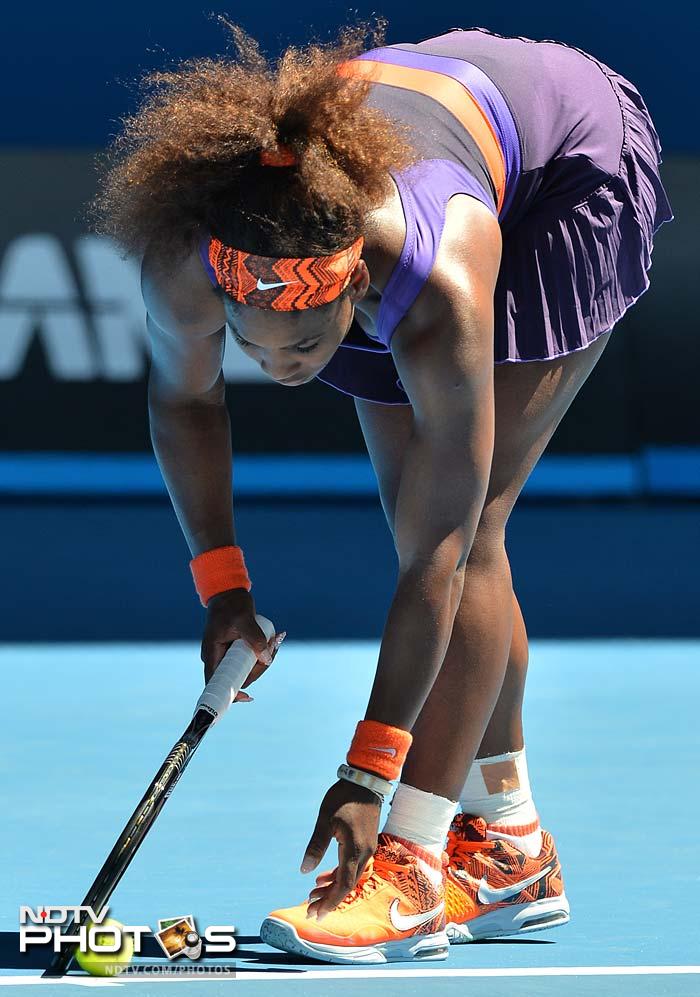 Serena had twisted her ankle from a day earlier and also received treatment for back spasms while playing Sloane.

"Well, I was running to the net for a drop shot. As I went to hit it, it was on the backhand -- I even screamed on the court. I was like, aagh. I totally locked up after that. It was a little painful," she said.
Sloane though would like to think that she played good tennis. And she did.

She later said that while she remained calm, her family was freaking out.