Australian Open 2013: Day 6 in Pics
Saturday was the start of the first weekend of Australian Open 2013. The mood was relaxed - some would say it was even romantic - but there was no let-up in battles on the court. A look (AFP images)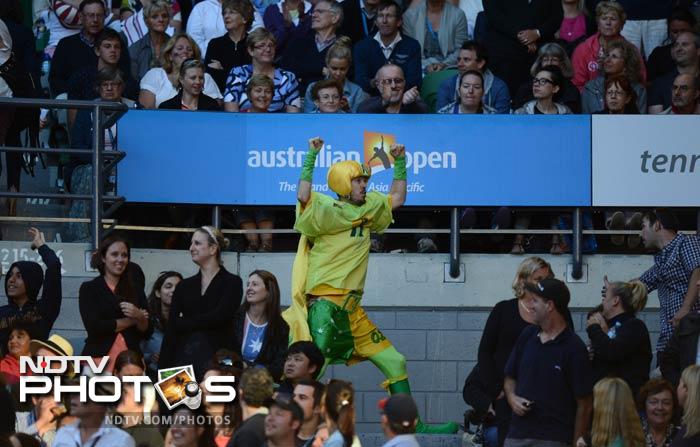 Saturday was the start of the first weekend of Australian Open 2013. The mood was relaxed - some would say it was even romantic - but there was no let-up in battles on the court. A look (AFP images)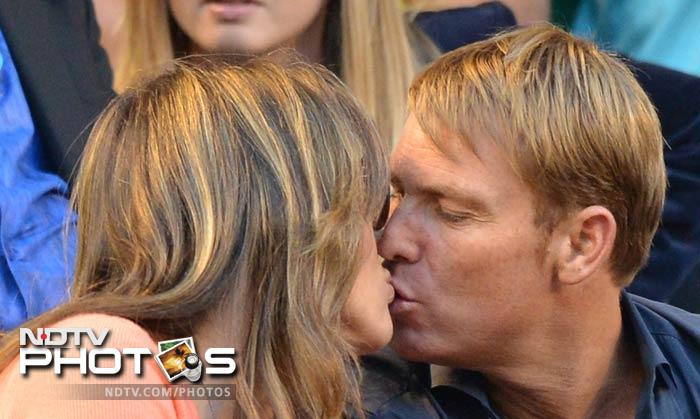 Why was it romantic? This is why...<br><br> Former cricketer Shane Warne and actress Elizabeth Hurley were seen at the Rod Laver Arena. They looked their cosy, mushy, romantic best.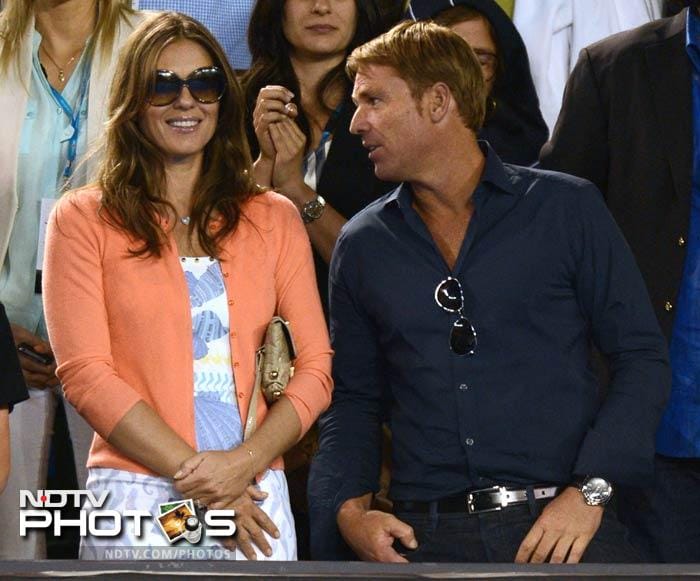 Warne and Hurley were watching the Roger Federer vs Tomas Berdych match.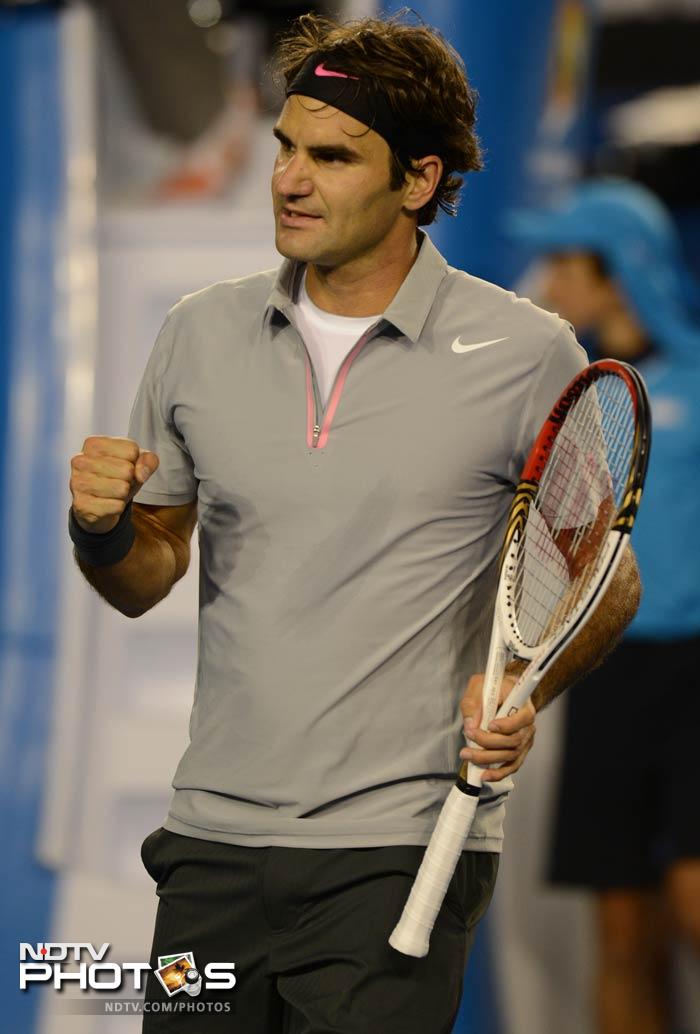 Federer put big-talking Australian Bernard Tomic firmly in his place. Though Tomic had said that after 10 wins, it was the best time to face the great, the great proved greats are, well, great.<br><br> Federer won 6-4, 7-6 (7/5), 6-1.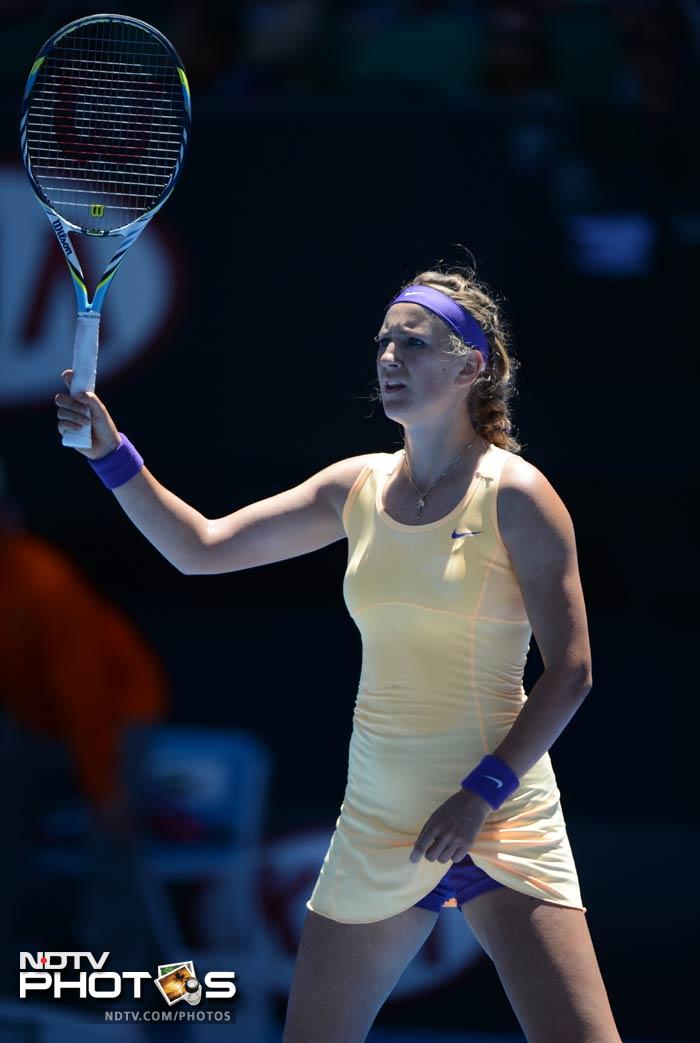 Defending champion Victoria Azarenka in a hassled pose. There were enough reasons to be hassled though she won her match.<br><br> She beat injured American Jamie Hampton 6-4, 4-6, 6-2.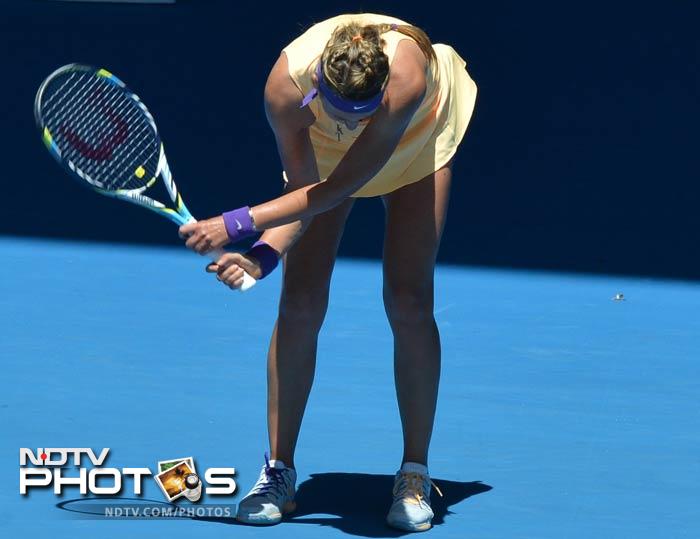 "It was definitely tough. It's always good to know you can battle through not playing well, not feeling great," she said after the match.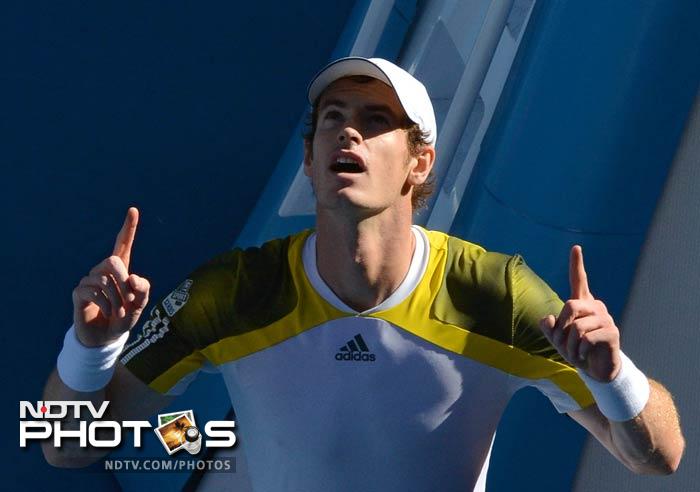 Andy Murray moved into the fourth round. He defeated Lithuanian qualifier Ricardas Berankis 6-3, 6-4, 7-5.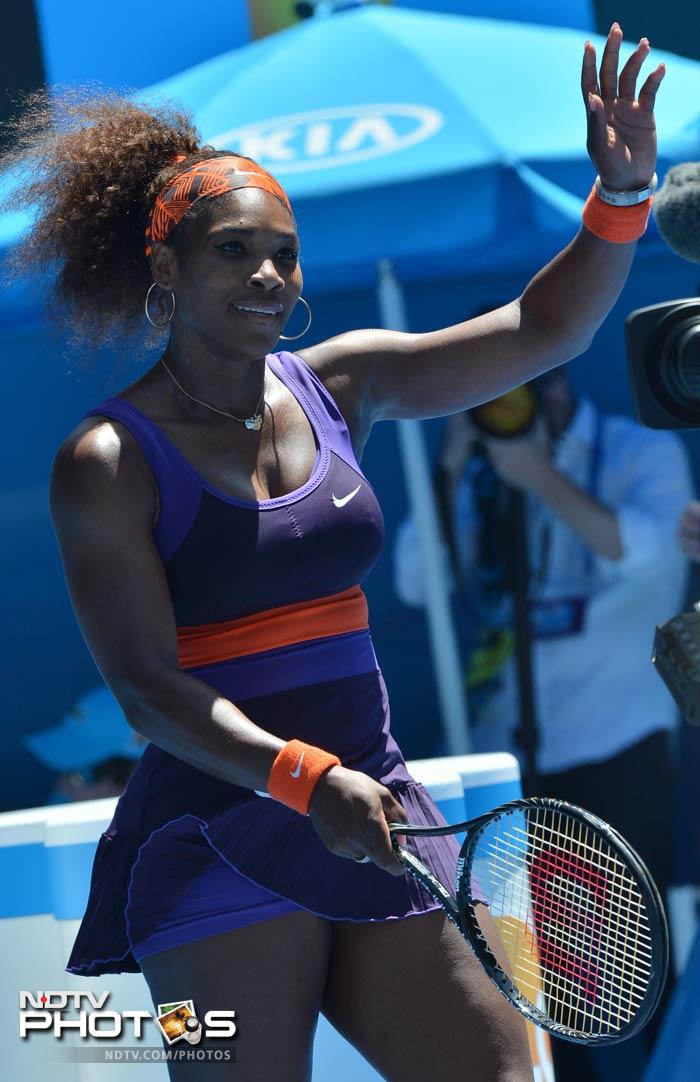 Serena Williams, eyeing a calendar-year Grand Slam, was broken for the first time in the tournament by Japanese number one Ayumi Morita, before recovering from 0-3 down in the second set to win 6-1, 6-3.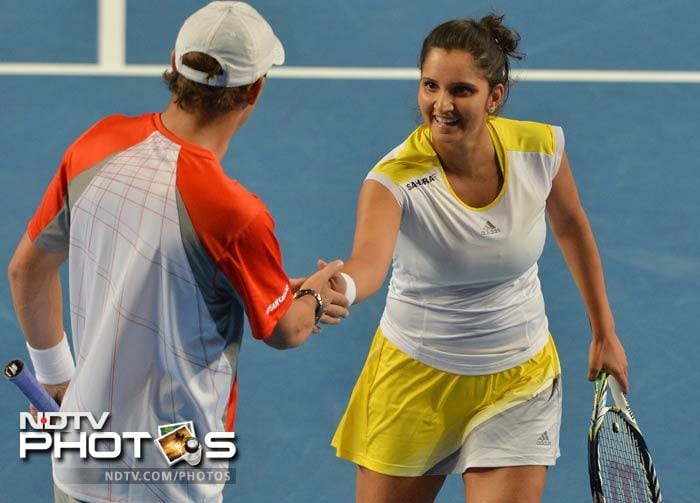 There was some joy for India as Sania Mirza won her doubles match with partner Bob Bryan.