Australian Open: Highlights of Day 10
The line-up for the semi-final was drawn and sealed on the tenth day of the Australian Open. There were some who broke a sweat but on the whole, it was a day that belonged to the champions. A look (AFP image)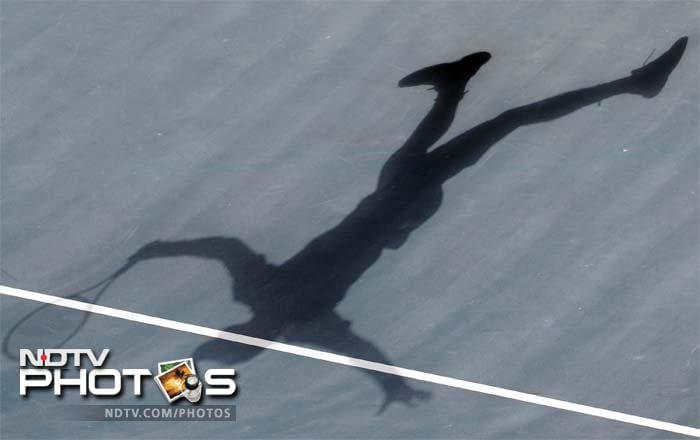 The line-up for the semi-final was drawn and sealed on the tenth day of the Australian Open. There were some who broke a sweat but on the whole, it was a day that belonged to the champions. A look (AFP image)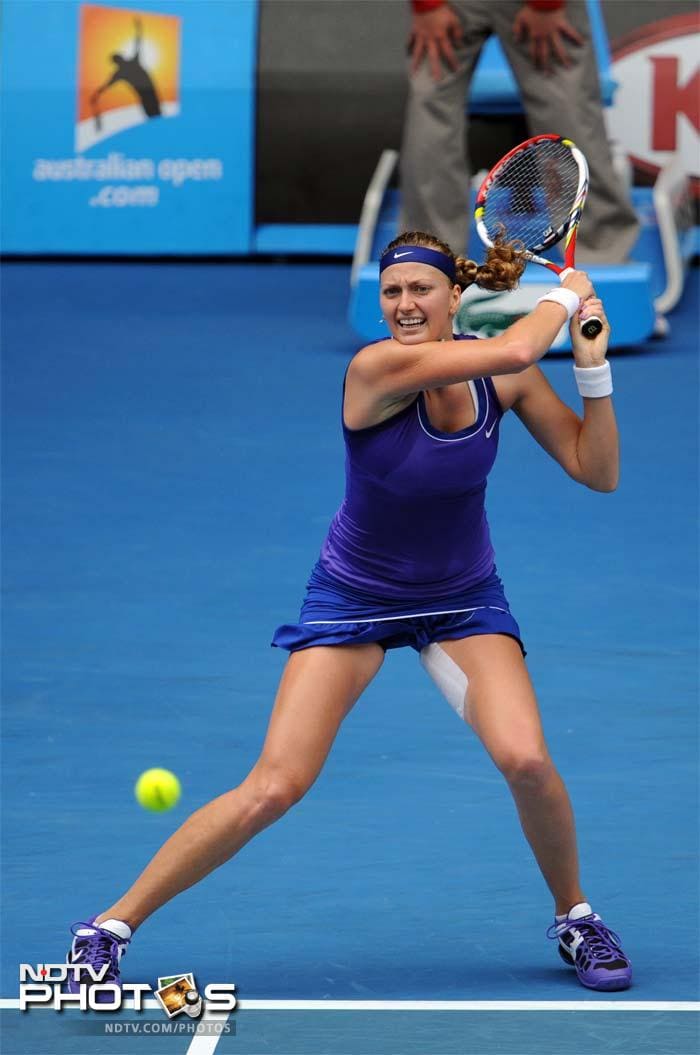 Petra Kvitova was the first to storm into the semis on Wednesday. She overcame a tenacious Italian Sara Errani in straight sets.
Errani managed to trouble her Czech opponent on several occasions but eventually lost the match by a 6-4, 6-4 margin.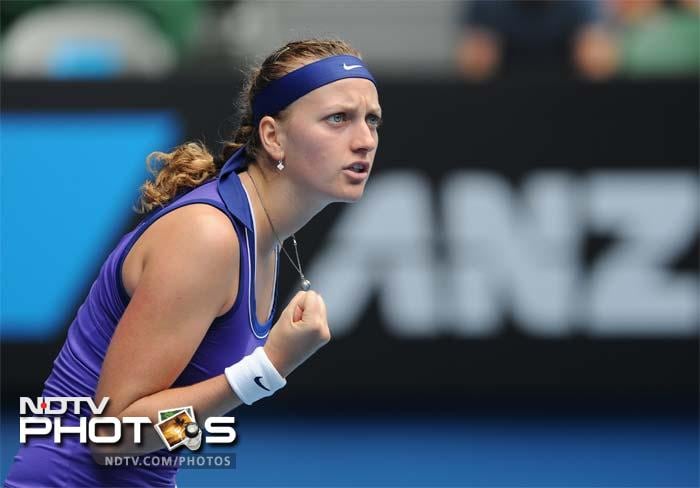 "I always expected it to be tough, she played well today and in the days before," Kvitova said.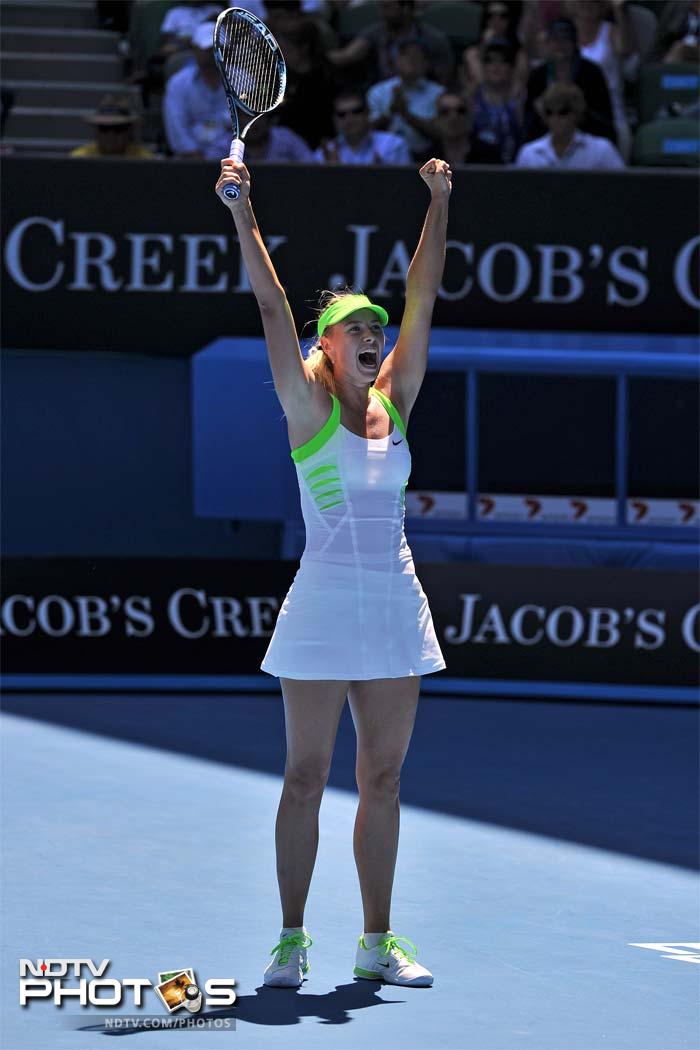 Kvitova's opponent in the semi was decided soon after. Russia's Maria Sharapova downed her fellow Russian Ekaterina Makarova.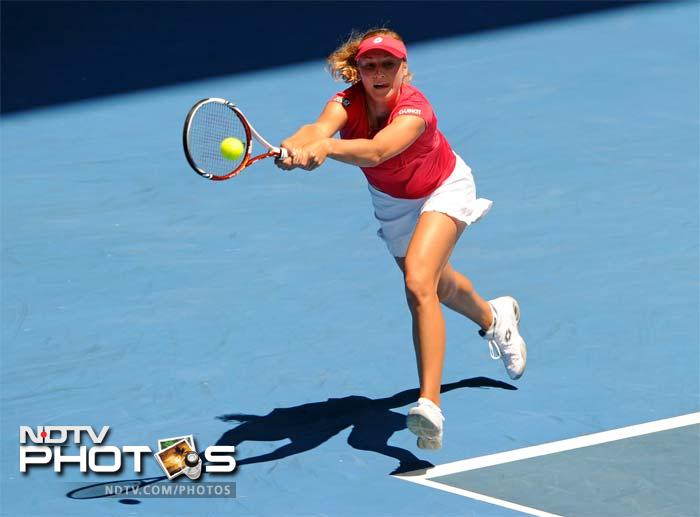 Makarova had a reputation of being a giant-killer coming into the match, having knocked Serena William out.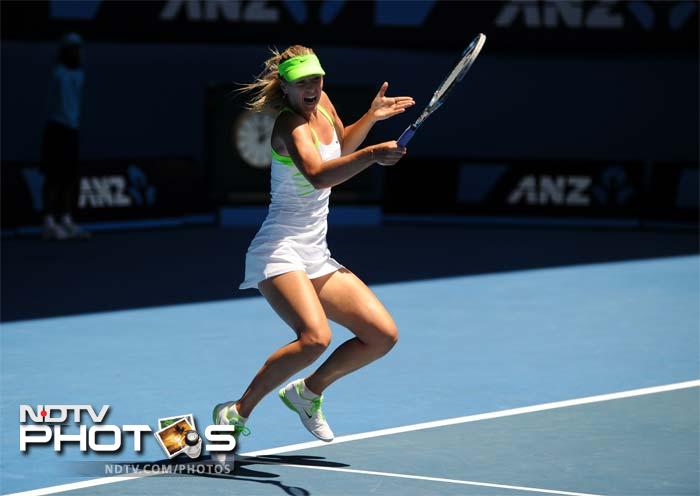 Despite kind words after the match, Sharapovs during her 6-2, 6-3 win, did not leave Makarova with any hope of an upset. "It's been a long road back to this stage," she said after the match.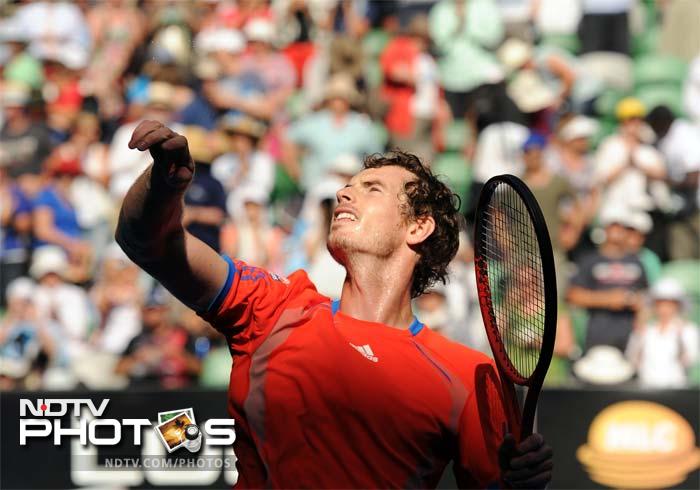 The rising sun at the other end, in the men's draw, was sunk by Britain's Andy Murray. The 2010 and 2011 Australian Open runner-up won 6-3, 6-3, 6-1 against Japan's Kei Nishikori.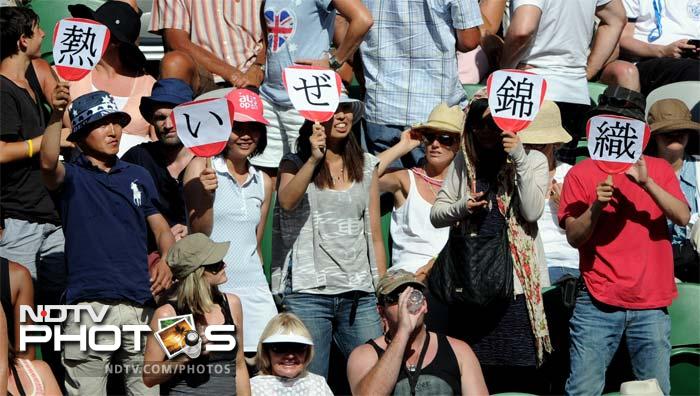 There was no shortage of support for Nishikori but 2 hours and 12 minutes is all that hinted that there was possibly, a fight that was mounted.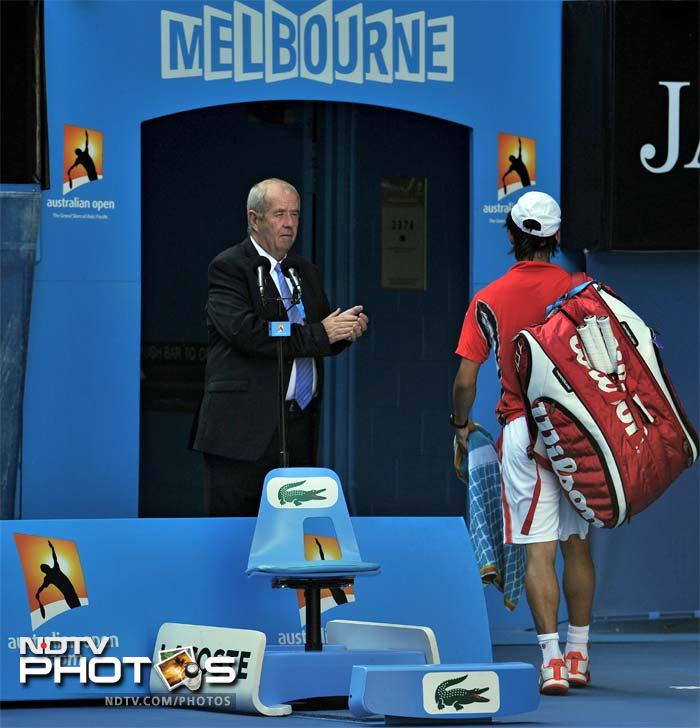 It was just not Nishikori's day but he would still take the laurel of being one of the most successful Japanese here, back home.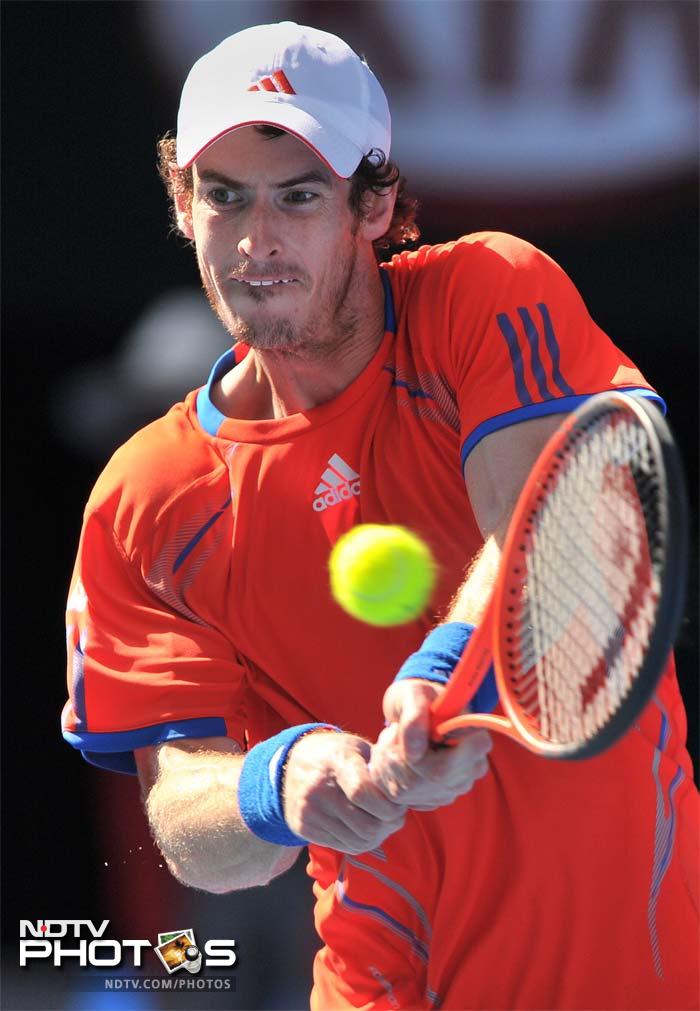 "I thought it was a good match. There were a lot of good points. Most of the fun points he was winning so I was trying to keep them as short as possible," Murray said after the match.
Murray will face Novak Djokovic (right) who looked a tad jaded but still managed to help himself to a win against Spain's David Ferrer.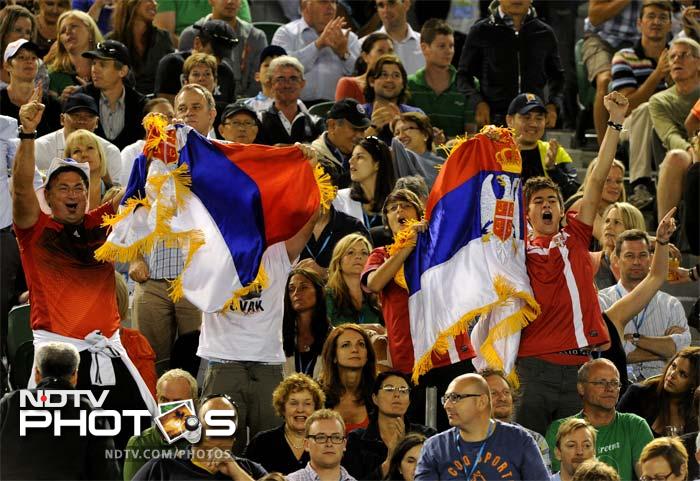 Serbian fans has a lot to cheer for as their player continued his march on the tennis court, while the other main rivals in Roger Federer and Rafael Nadal have been left to fight it out between themselves.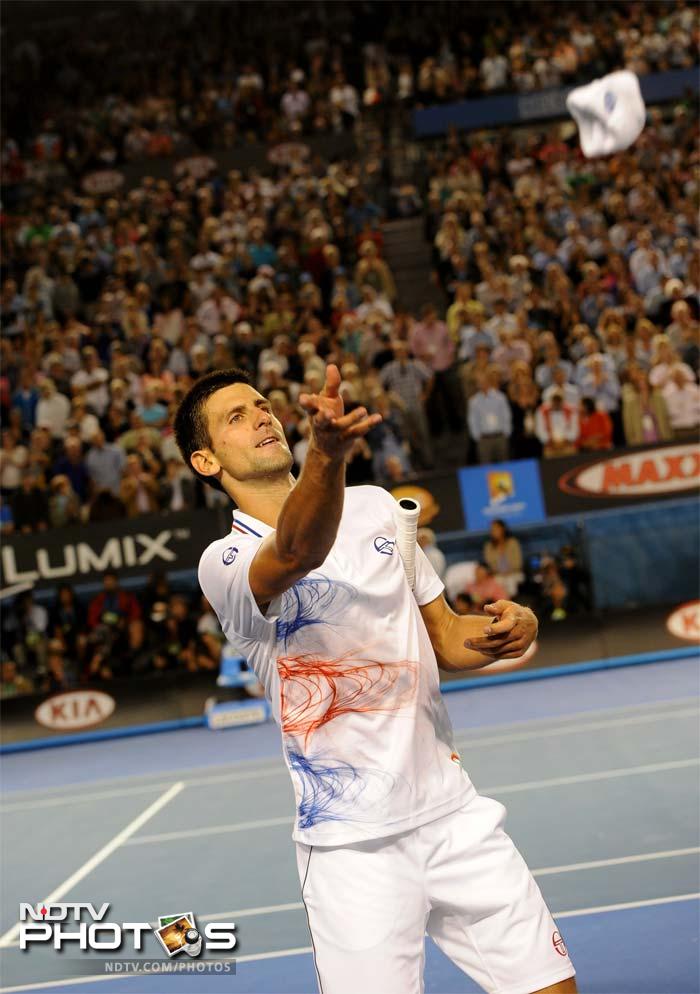 Djokovic however admitted to fatigue, after the match. "Already after a couple of games I was feeling it was going to be a long match," he said.