Australian Open: Candid on court
Actors mostly get away with being photographed looking their best but sportspersons don't have that luxury. Sweaty and tired rules the roost but sometimes it gets even worse. Here are some interesting snapshots, of players and fans, from the 2012 Australian Open. (ALL AFP IMAGES)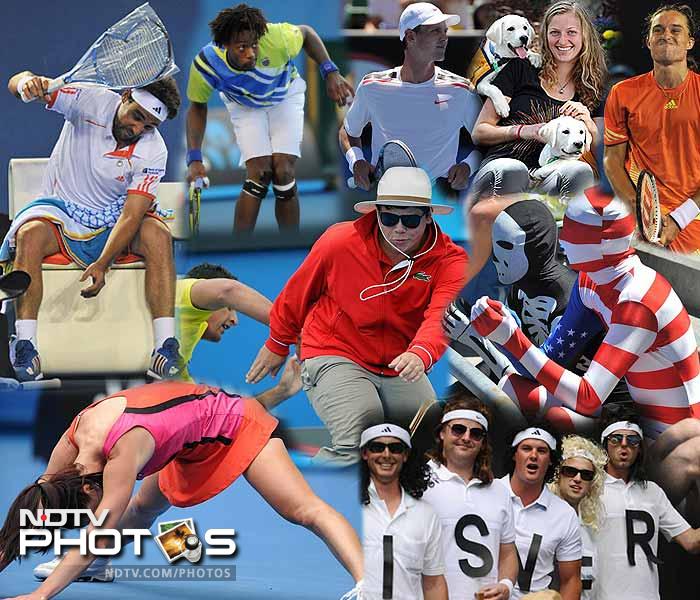 Sportspersons don't have the luxury of being snapped looking their best always as actors do. Sweaty and tired rules the roost but sometimes it gets even worse. Here are some interesting snapshots, of players and fans, from the 2012 Australian Open. (ALL AFP IMAGES)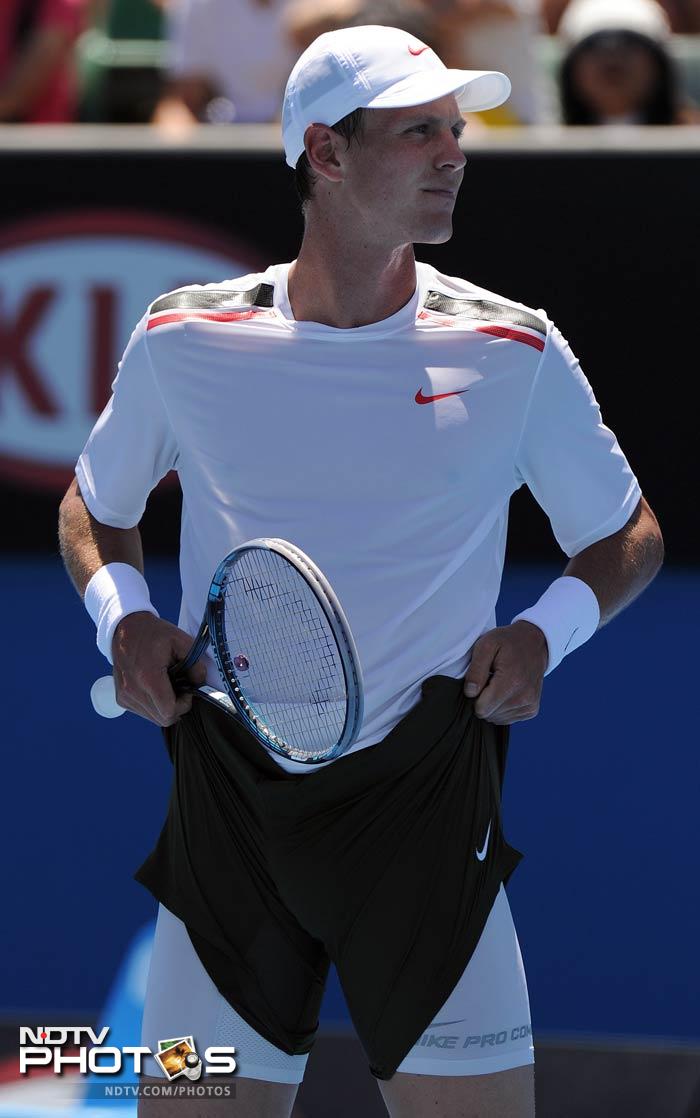 Winning requires a superhuman effort but that's no reason for Tomas Berdych to try the superman costume.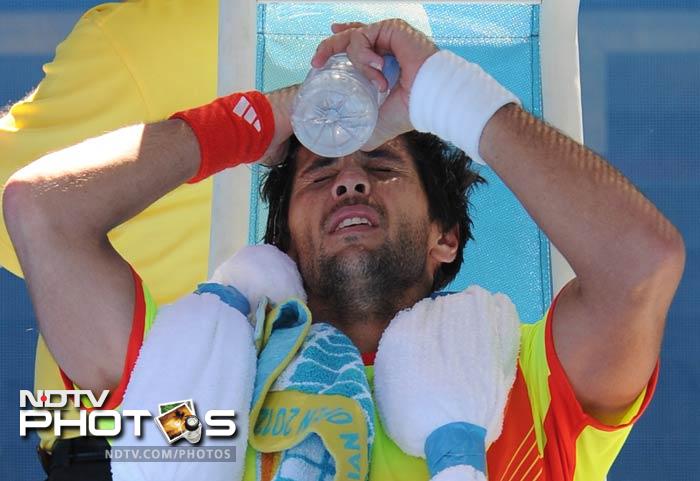 It's not just Team India feeling the heat Down Under. Players at Australian Open are feeling it too. Here Fernando Verdasco, who was sent packing by teenager Bernard Tomic in the opening round, tries hard to cool down.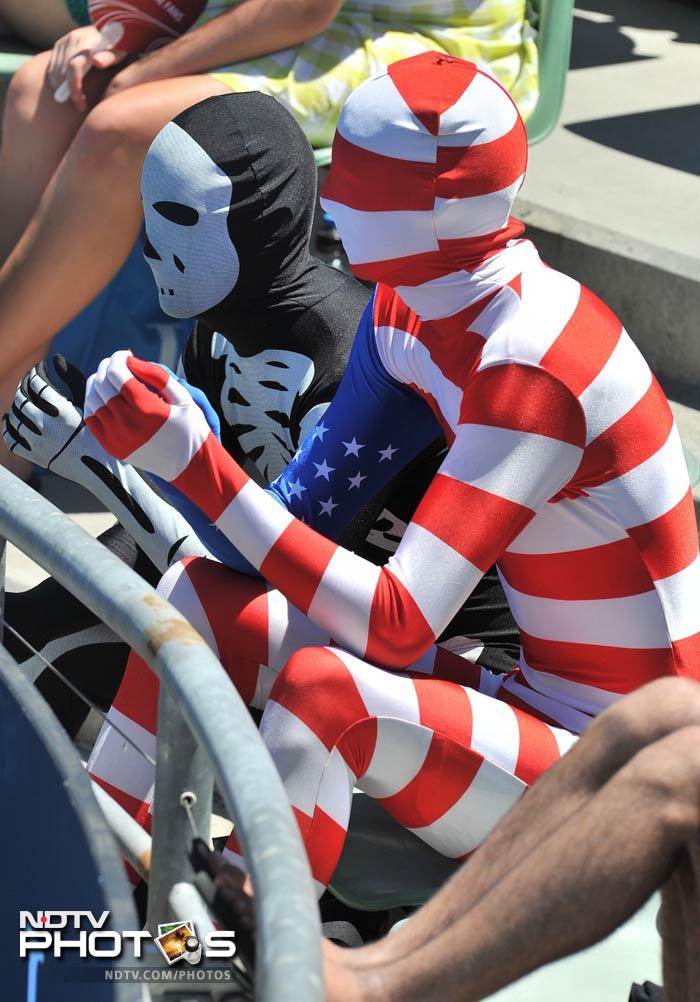 Captain America and Ghostface from the Scream series decide to watch the match together. Wonder how they are taking the heat!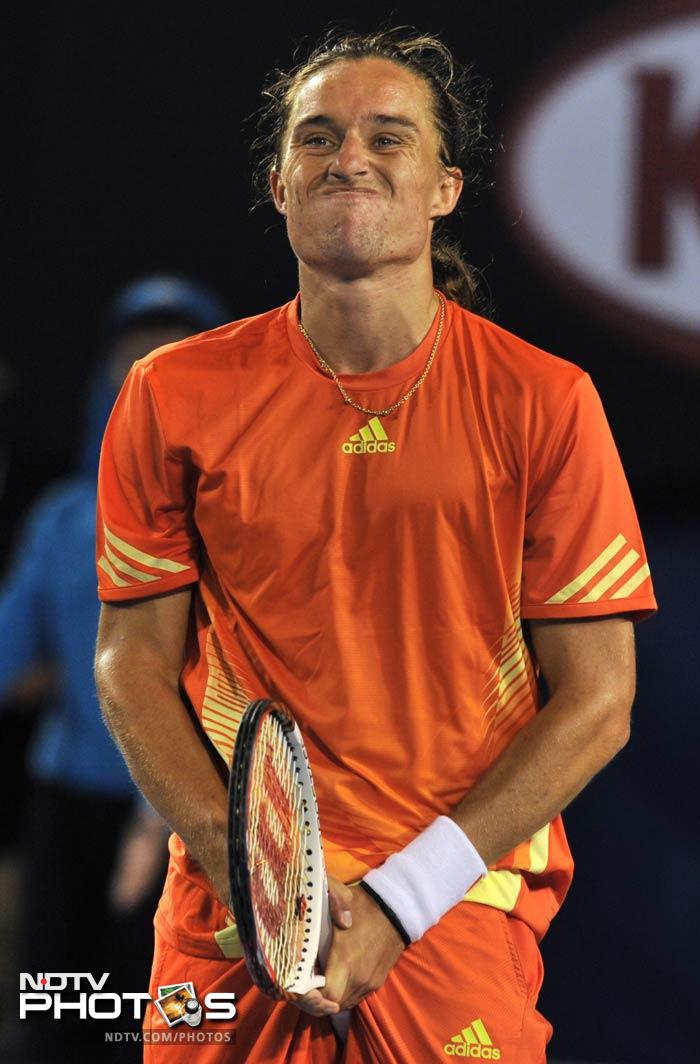 Not recommended even if you have just lost a five-setter. Alexandr Dolgopolov clearly gets carried away with emotion after losing to Bernard Tomic.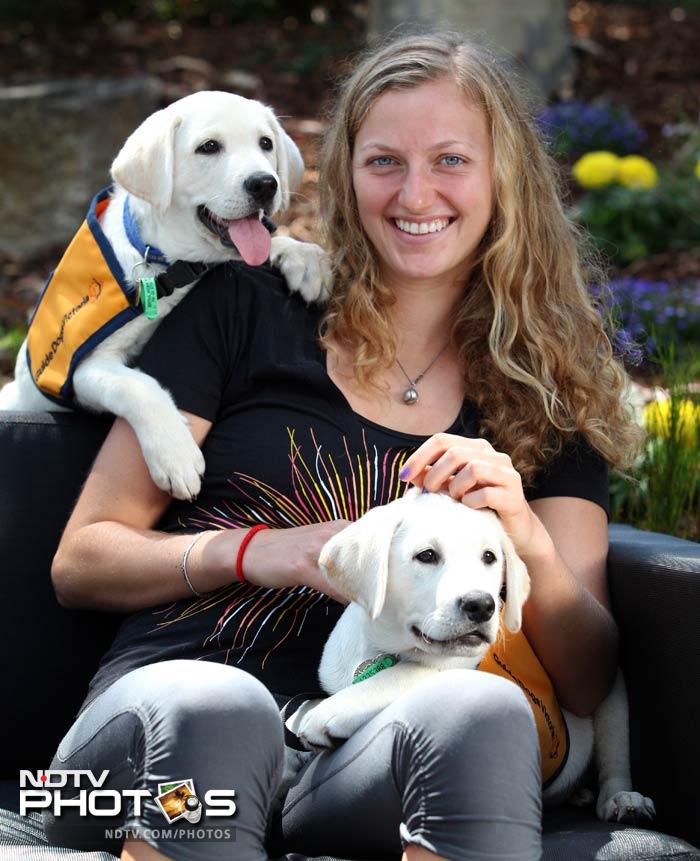 Wimbledon champion and World No. 2 Petra Kvitova shows some puppy love.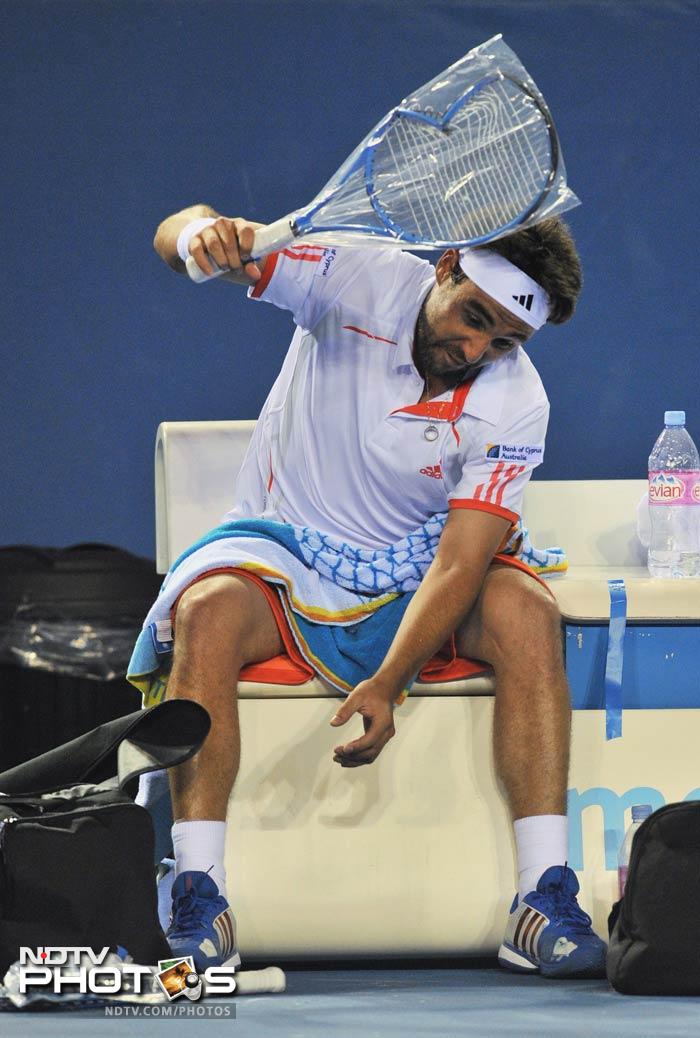 Coming Soon: Racquet rage by Marcos Baghdatis. The Cypriot smashed four racquets in anger during his second round loss to Stanislas Wawrinka.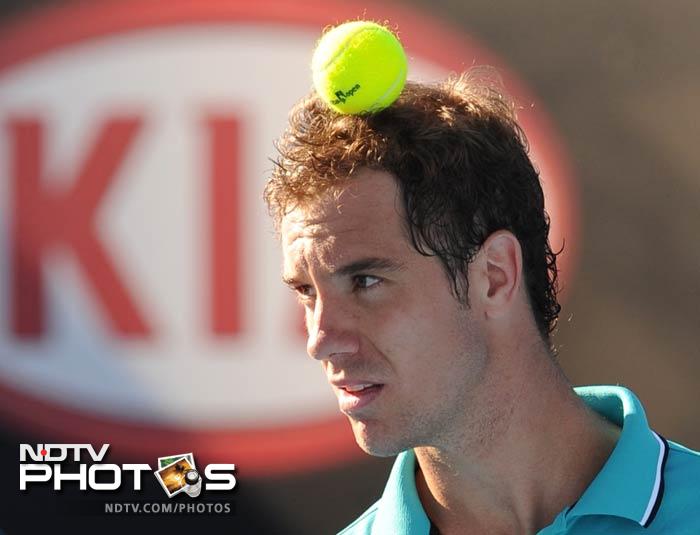 When a hat is unavailable, a ball should do the trick. At least Frenchman Richard Gasquet seems to believe so.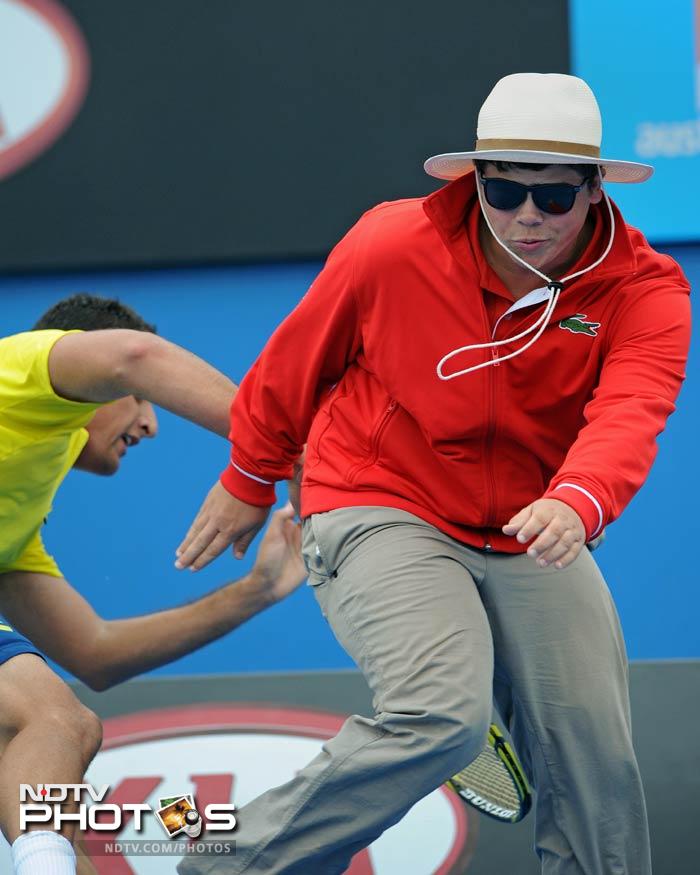 Between your legs: Plenty of players have played the famous between the legs shot successfully but Nicolas Almagro seems to take it one step further as he tries to make a shot between the legs of a lineswoman.
The usually emotive Gael Monfils snapped in one of his quieter moments. Monfils tiptoed his way out of the tournament after a five-set loss to Mikhail Kukushkin in the third round.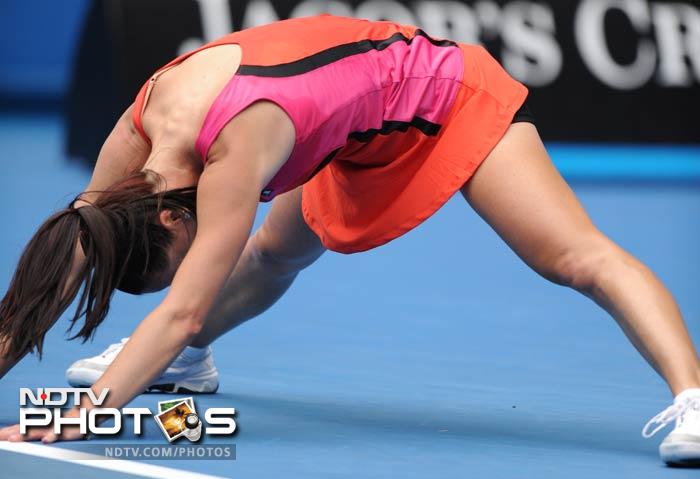 Given the number of women players who have failed to live up to the expectations in tennis, it wouldn't be a bad idea for them to try a different sport. We recommend Gymnastics.